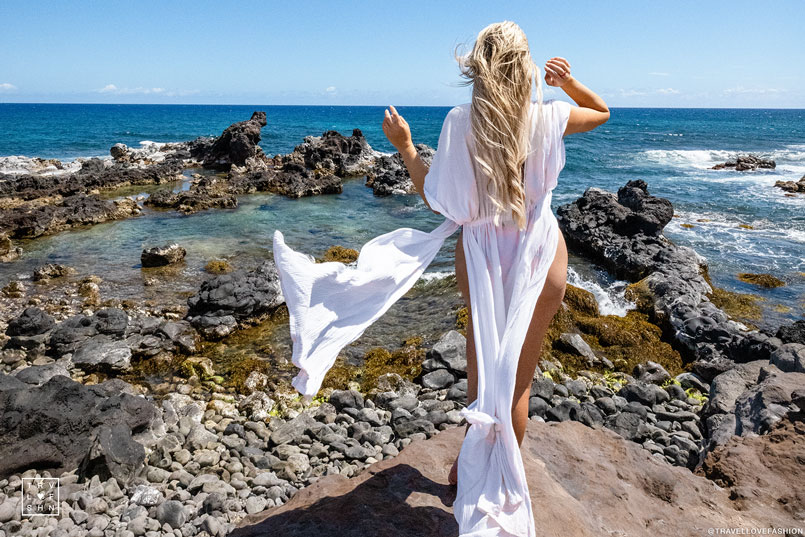 Your Maui Travel Guide: Where to Eat, Drink and Have Fun
Maui Travel Guide
Aloha, fashionistas! Welcome to Maui, The Valley Isle of Hawaii! This gem of a place is widely considered the best Hawaiian island. That's thanks to stunning scenery, a laid-back vibe and lots of fun activities, shopping and dining to enjoy! Whether you're looking for a luxury Maui vacation at one of the many beachside resorts or a boutique stay at a quaint AirBnb, Maui offers a vacation tailored for you. Nowhere else in the world can you hike tropical rainforests, swim with turtles, surf the world renowned breaks, shop at an island boutique and enjoy a meal of fresh fish at a local eatery all in the same day. With a number of state parks with excellent hiking, miles of pristine beaches and local flavors like pineapple whips, Maui is an island everyone will love. This Maui travel guide has everything you need to enjoy this Hawaiian island to the fullest!
Read on and plan your Maui vacation this year!
Best Place to Stay on Maui
Montage Maui 
It may be one of the higher-end resorts on Maui, but the Montage Kapalua Bay still drips with traditional Hawaiian culture and flair. The resort places an emphasis on pampering guests with a luxury experience. It comes complete with beautiful views, a stunning resort pool, golf course, spa and spacious, modern and gorgeous rooms with private balconies. The main restaurant at this Maui resort, Cane & Canoe, serves up fresh island fare coupled with unbelievable views of Kapalua Bay while you dine. The resort even offers private dining with a dedicated chef for those looking to really enhance their experience. For those headed to Hawaii for a honeymoon, the Montage is one of the most romantic resorts on Maui. The staff can put together a romantic getaway for you and your spouse that rivals any you'll find. It might just be the best honeymoon on Maui! CLICK HERE to BOOK the Montage Kapalua Bay on Maui.
Andaz Maui at Wailea Resort
One of the larger resorts on Maui, Andaz Maui at Wailea Resort is operated by Hyatt and is one of the most popular accommodations on the island. Featuring modern rooms with private balconies along the famous Wailea Beach, Andaz Maui also boasts the Morimoto Maui restaurant from the mind of Iron Chef Masaharu Morimoto. The resort is popular with those looking to unwind in an upscale setting, but surrounded by a hipper, younger crowd. The adjacent Wailea Golf Club is set of three ocean-view, 18-hole championship golf courses on Maui, making the resort perfect for those looking to golf in Hawaii.
Click Here to Book your Maui, Hawaii Accommodations!
Best Places to Eat on Maui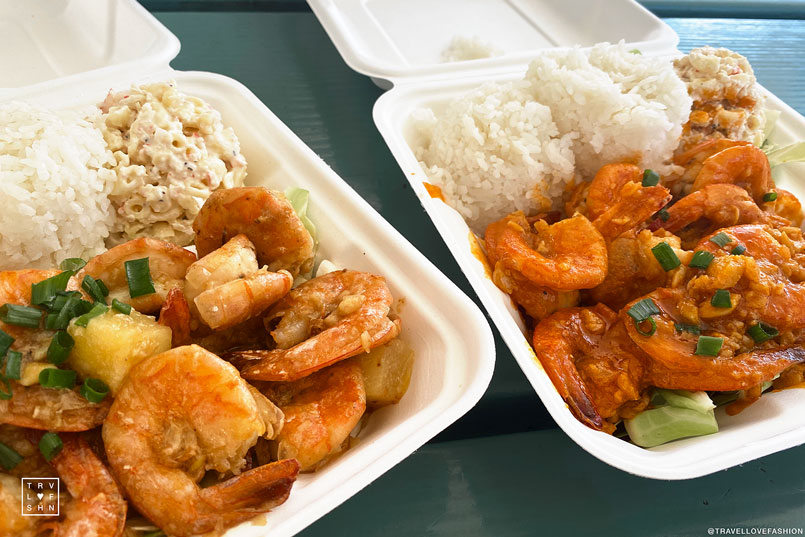 Geste Shrimp Truck 
Located just over a mile from the airport, Geste Shrimp Truck can be found in a food truck pavilion and serves up some of the best shrimp on Maui. Visitors have their choice between flavors like Hawaiian Scampi, Hot & Spicy, Spicy Pineapple, Pineapple, and Lemon Pepper. While they're all delicious, the Hot & Spicy are a favorite! The pavilion has covered seating, bathrooms and handwashing stations for added convenience. The other food truck options include vegetarian and tastes for all palates, so try the one that looks best to you!
Mama's Fish House 
This popular restaurant on Maui's North Shore serves up some of the freshest fish on the island and has been a community staple for decades. Not only does this Maui restaurant boast beautiful views, but the dishes are just as spectacular to behold, like fresh Mahi-Mahi, Ahu and Tristan Island lobster tails. However, the restaurant is very popular and reservations, often weeks or months in advance, are the best way to ensure you get to try this Maui fish restaurant on your vacation.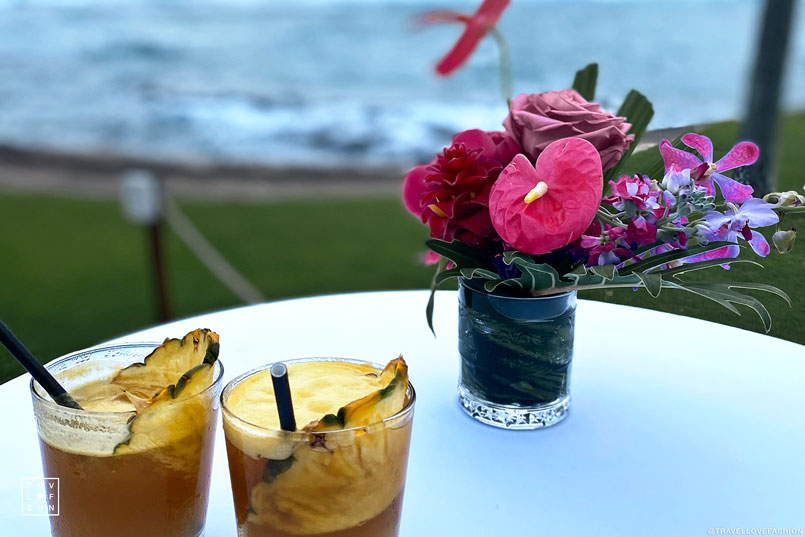 Maui Brewing Co. 
One of Hawaii's most popular breweries, Maui Brewing Co. has two locations on Maui and makes for a fun, laid-back afternoon with some pretty stunning views. Not only does the brewery offer tastings and tours, but they also have lawn games and activities for visitors to enjoy. If you're not a beer drinker, the brewery is also behind the popular Maui Hard Seltzer brand so you can enjoy one of the many Hawaiian-inspired flavors while visiting.
Dole Pineapple Whip
No Maui vacation is complete without an authentic taste of the islands. One of the most popular sweets on Maui is the Dole Pineapple Whip. It's a non-dairy pineapple ice cream that is as authentic Hawaii as it gets. While many opt for a visit to the Dole Plantation on Oahu, pineapple whips can be found at ice cream stands and convenience stores all over Maui. After a day at the beach or hiking Maui's many trails, cool off with Maui's best dessert! Yum!
ABC Stores
One of the first stops you need to make every morning when traveling Maui is to an ABC Store. Found all over the island, ABC Stores have everything you need to enjoy your day to the fullest. From essentials like sunscreen and beach accessories to cold drinks and even delicious pre-made sandwiches, ABC Stores make things easy and convenient for visitors to Hawaii. With locations not just on Maui but all over Hawaii, ABC Stores need to be on your radar for your Maui vacation!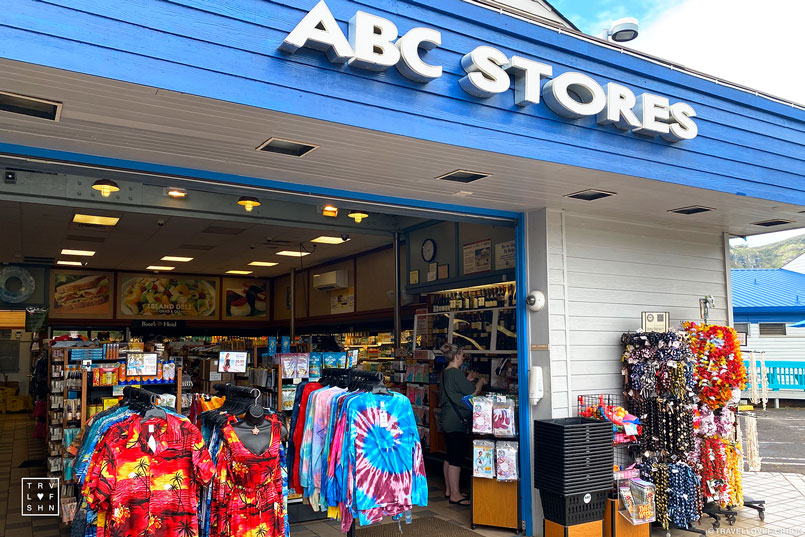 Best Things to Do on Maui
Ho'Okipa Beach
One of the best beaches for those on a cruise to Maui thanks to its proximity to the cruise port, Ho'Okipa Beach is home to smaller surfing waves and plenty of marine life, like sea turtles who've made one end of the beach their own. The giant turtles sun themselves on the beach and can be seen swimming around in the calm and shallow waters. There's also black lava rocks all along the beach for a very Hawaiian look and feel. There are lifeguards and bathroom facilities on hand, making it a great spot for a beach day. The best recommendation is to pack a lunch and stay for a while!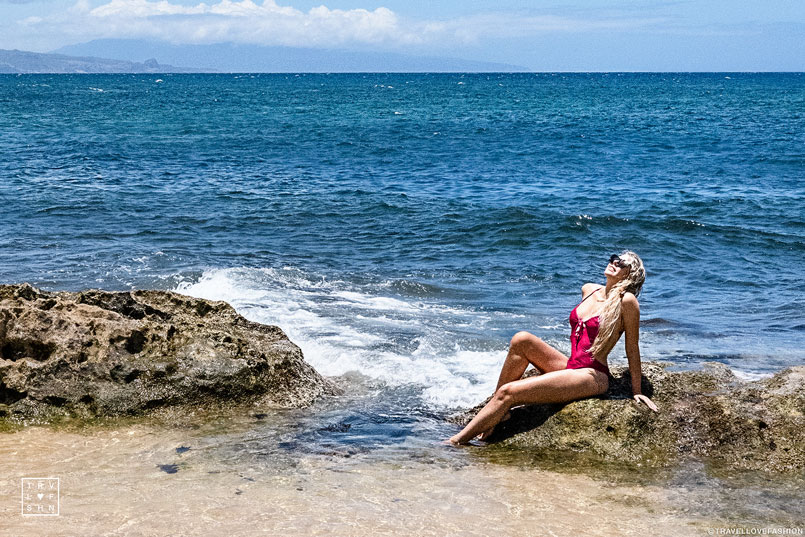 Molokini Snorkel Tour
The Hawaiian islands were formed by volcanic activity. Maui has a few stunning geologic places to visit highlighting the region's fiery history. The Molokini Crater off the southern coast of Maui is one of the most popular places to visit. It's where you can snorkel with Hawaiian Green Sea Turtles and Spinner Dolphins within the underwater crater. Visibility in the water often exceeds a hundred feet so it's easy to spot all manner of sea life while taking a Molokini Crater snorkel tour. Tours start at $199 per person, but you can get discounts when you book online ahead of time. The tour also includes a stop at La Perouse Bay with breakfast and lunch included in the ticket.
Twin Falls Hike 
For an easy to moderate hike on Maui with a waterfall at the end of it, the Twin Falls Hike near the town of Haiku is what you want. With a trail distance of under two miles and an average completion time of under an hour, the hike isn't one that takes a lot of time to finish so you can fit it in no matter what your plans are for the day. There are, at times, a food truck parked at the trailhead for a bite before or after your trek to one of Maui's most popular waterfalls.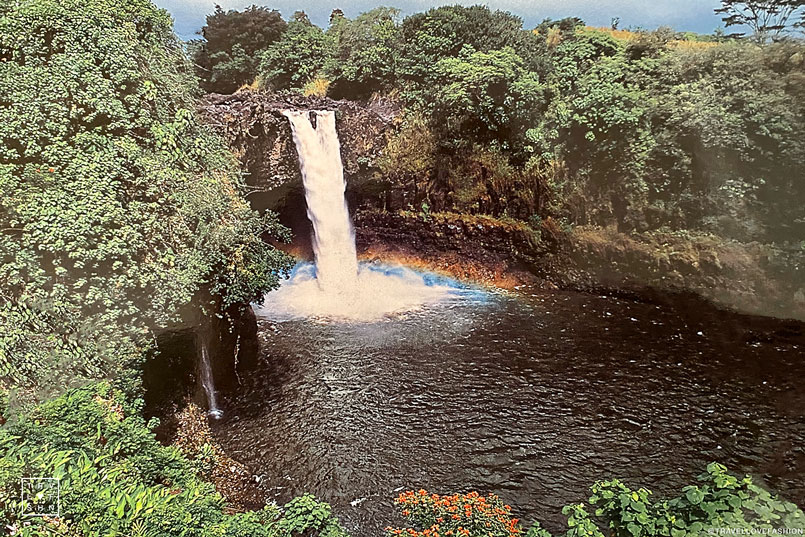 Wailea Beach 
One of Maui's most exclusive areas, Wailea Beach features calm waters lapping at crescent bays and is safe for swimming, snorkeling and a great spot for watching the sunset. It's also home to some of the most high-end resorts on the island like the Four Seasons. All the beaches on Maui are public. That means you can enjoy a day at the beach then pop into one of the resorts for a bite to eat or a sunset cocktail with friends and family. Wailea Beach is also surrounded by some of Maui's best golf courses for those who want to hit the links on their vacation.
Maui Tropical Plantation 
Maui is chock-full of sustainable agriculture, but nowhere is it more on display than the Maui Tropical Plantation. The farm features fields of pineapples, palm trees, mangos, guava and more with a tram that runs through the farm offering tours to visitors. There's also a zip-line course, coffee shop and fully stocked gift shop with local goods like hot sauces, coffee, books and lots more. If you're thinking about going, make sure you book ahead of time at the Maui Tropical Plantation website.
ʻĪao Valley State Monument
Maui has some spectacular landscapes from the beaches to the mountains and one of best places to check out is the ʻĪao Valley State Monument and the famous needle rock formation that rises more than 2,000 feet out of the valley. The park is free to Hawaiian residents and only $5 for entry for non-residents walking in and $10 for cars. The paved road up to the park is easy to navigate. There's also plenty of parking at the mouth of the park. Trails include wooden steps and railings to the lookout spots, so it's not the most intense hike once you get there. The stream which bubbles its way down the mountain through the lush tropical landscape is a great place to cool off after your hike. Close-toed shoes that are comfortable for walking are encouraged and bringing a lunch or snack and plenty of water is also a smart move for this popular Maui state park.
Sunday Afternoon and Sunset at Little Beach
For a more laid-back beach day, Little Beach is just a short hike from Big Beach in Mākena State Park and is home to a drum circle and beach party on Sunday afternoons. Heads up before you go, it's a nude beach. Thankfully, most of the bare sunbathers head out by 3pm, leaving you with a beautiful sunset as the only view! It's also important to note that the water here can be rough. Meaning it's not the best spot on Maui for swimming.
All beaches in Hawaii are public. Feel free to explore, regardless of the resort or homes found along the sand. There are also no snakes so don't be worried while you're hiking! For those visiting during the winter months, Maui is home to a large population of humpback whales all winter long. They can be seen on whale watching excursions or from the many lookouts found around the island. Kaanapali Beach in particular is one of the best places to see the whales. Don't miss it if you're traveling to Maui in the winter.
Best Places to Shop on Maui, Hawaii
The Maui Swap Meet
Every Saturday from 7am to 1pm, The Maui Swap Meet sets up shop for locals and tourists alike. Located in the parking lot of the University of Hawaii Maui, the swap meet is essentially a giant flea market with local goods, produce, art, clothing and more. With more than 200 vendors, the variety of items you'll find at the Maui Swap Meet is impressive. You're sure to find an authentic Hawaiian gift for all your friends and family.
Open: Saturday from 7 am to 1 pm
Whalers Village
For some of the best shopping on Maui, Whalers Village in Lahaina offers a wide variety of shops with a view that can't be beat! The 90 stores and restaurants span three levels in this open-air shopping plaza. They include luxury designer goods and local boutique art and clothing as well. The complex is just steps from the ocean and makes for a fun and beautiful place to shop on Maui.
Open: Daily from noon to 6 pm
The Shops at Wailea 
Those looking for luxury shopping on Maui should head to the Shops at Wailea. They're found along Wailea Beach at the heart of Wailea Resort. There are more than 70 shopping venues to choose from, ranging from pricey and high-end like Prada or Gucci to more casual boutiques and surfing shops. There's also a number of art galleries in the complex featuring local island artists.
Open: Daily from 9.30 am to 9 pm
What To Wear On Maui, Hawaii
Maui, Hawaii exudes laidback island vibes and that extends to the fashion. Beach casual, resort wear, and, of course, plenty of Hawaiian shirts are the norm on the island. However, it should be noted that some of the fancier dinner spots do have a dress code. That usually includes no shorts, flip flops, or beach attire; so call ahead of your reservation. Obviously pack a swimsuit, cover-up, and hat. Sturdy sandals or tennis shoes are recommended. That's not only for hiking, but to get to some of Maui's best beaches you have to walk over sharp lava rock. A light jacket is recommended because Maui temperatures can drop in the evening and winter months. Maui has a tropical climate, so a sudden, quick downpour will most likely happen. But don't fear, most hotels have umbrellas to borrow, or pop in to your nearest ABC Store to grab one. Packing full rain gear isn't necessary. Also, don't forget to pack essential toiletries and lots of sunscreen, as these items have a major markup from the mainland.

CLICK HERE TO CHECK OUT 14 ITEMS TO PACK FOR A STYLISH BEACH VACATION FOR EVEN MORE HAWAII STYLE INSPIRATION.
Extra Information About Maui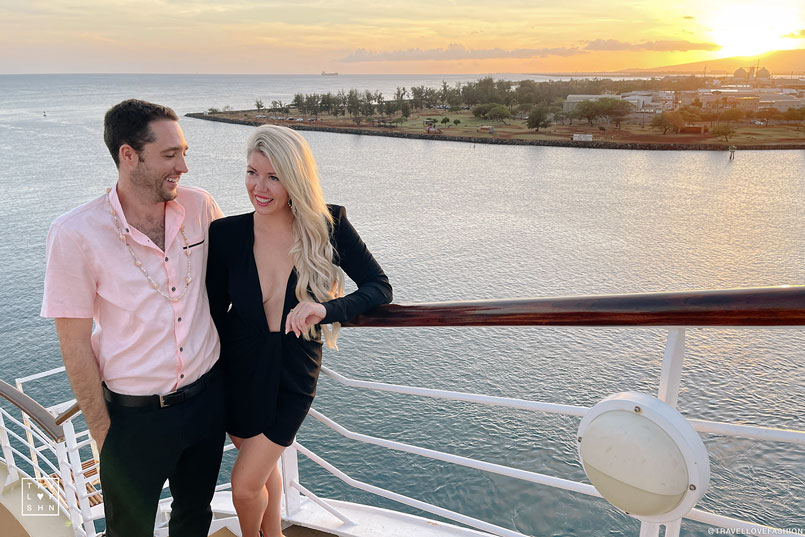 Interested in Island Hopping on Hawaii
One of the best ways to see all of Hawaii in one trip is via cruise vacation. Norwegian Cruise Line's Pride of America is the only large-ship cruise experience which takes guests to four of the Hawaiian islands. Starting in Honolulu on Oahu, the cruise heads to Maui for two days, the big island for two days and features a final stop on Kauai, the Garden Island famous for being a shooting location for the classic Jurassic Park movies. Remember, there's no ferry service which connects the islands. So those looking to avoid planes during their tour of Hawaii should give cruising a thought!
A cruise is also one of the most romantic ways to see Hawaii. Nothing beats sailing away into the Hawaiian sunset each evening in the arms of the person you love! So romantic! Click HERE to see all that the Pride of America cruise has to offer around Hawaii!
Transportation
One important thing to note before heading to Maui on vacation is that it can be difficult to secure rideshares. Services like Ubers and Lyfts may have a low volume of available drivers. Cabs are an easier way to get around. Most drivers will give out their phone number so you can call them for pickup. Give yourself plenty of time to get places as rides can take awhile to arrive. You never know what kind of traffic you'll run into on the narrow island roads. However, the best choice of transportation on Maui it to rent a car. Even if just for the day!
Low Shopping Tax
Hawaii has a sales tax of just 4%. That's one of the lowest in the nation, so many people choose to make more expensive purchases while visiting Hawaii. They'll save a decent chunk of change compared to other states. It's something to consider for those looking at luxury items like jewelry, designer clothing and shoes while visiting Maui. Have fun! 
Did you enjoy this Maui Travel Guide? Check out this Local's Guide to Venice Beach!