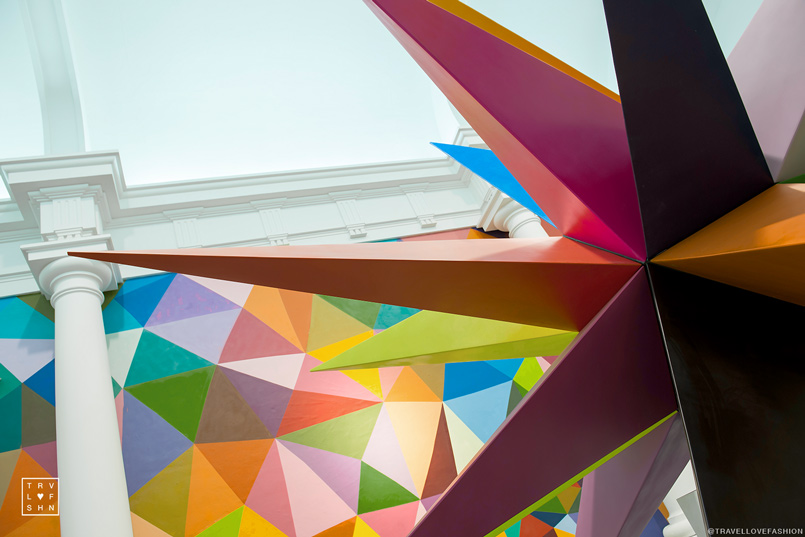 The Ultimate Art Basel Miami Beach Guide 2022
The year draws to a close and Miami heats up with Art Basel Miami Beach and Design Week 2022.
The alluring, palm-fringed art deco beach resort town of Miami Beach offers an expanding art utopia. Culture vultures flock in for the two main fairs – Art Basel Miami Beach (1-4 December) and Design Miami 2022 (November 30- December 4), all the while uncovering satellite showcases abound throughout the city, including outdoor beach installations, museum events, fashion drops, and hotel collaborations. From the Faena District to Downtown, to the Design District and South Beach, this guide helps you navigate through the glamorous urban sprawl, landing you in the shows with monumental impact. It's a magical time in the 305 as satellite art fairs pop up across the city, public parks transform with site-specific installations, and Miami's local museums and galleries produce their most provocative exhibits of the year.
As the world art scene, glitterati, and the party jet-set crowd descends on Miami Beach for its 20th year, there are more cool things to do and see than ever. From gallery receptions, new satellite fairs, fancy pop-ups, and celebrity chef dinners, it's enough to make your head spin while trying to map out your Art Basel schedule. Fear not, mapped out below is not only what to do during Art Basel Miami Beach 2022, but the top picks in each category. Whether you're going for the art or the parties—or a little bit of both – here are the best happenings to see and be seen, for both serious art enthusiasts and serious partiers alike during the biggest art show in Miami Beach.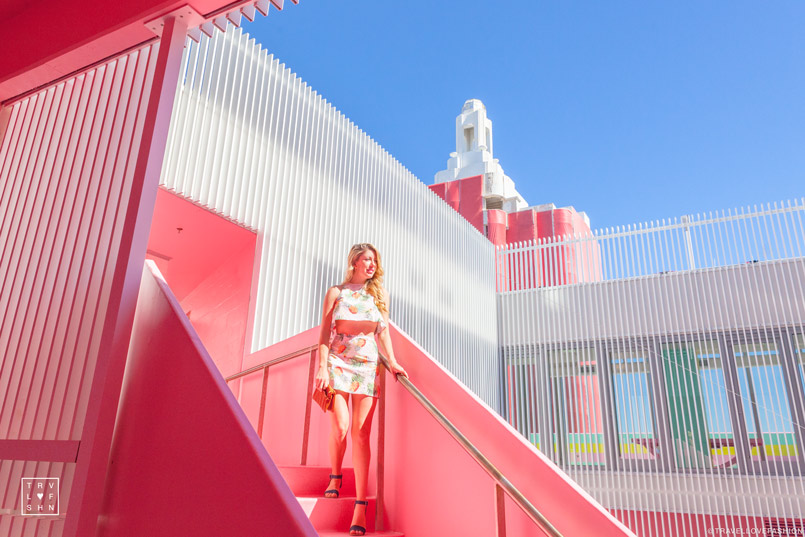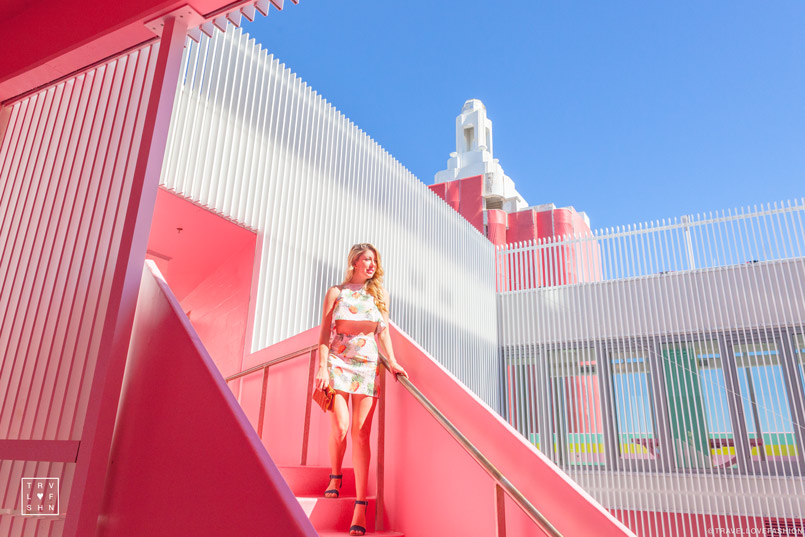 Where to Stay during Art Basel Miami Beach
When in Miami, there's going to be exclusive, members-only clubs and events that you can't simply walk into. At Soho Beach House, a Miami version of the famed private London club, expect to find some of Art Basel's most exclusive parties, usually with with A-list artists and celebrities in attendance. What's the best way to get into these events? Book a room at the hotel, of course. If you can secure yourself one of the chic and stylish rooms, you may find yourself with an in with the "it" crowd!
The Delano is an Art Basel hotspot classic. From its beautiful Philipe Stark designed lobby, pool parties with world renowned dJs, near impossible to get in to nightclub pop-ups, and art installations, the Delano is tried and trusted Art Basel beachfront hotel.
Perched overlooking spectacular white sand and turquoise waters, Faena Hotel Miami Beach boasts decadent design, luxe amenities, and legendary service, making each and every guest feel like a star. Fans of famed British artist Damien Hirst can visit the garden at Faena Hotel Miami Beach for a look at his 9ft gilded skeleton of a wooly mammoth, Gone but not Forgotten. The hotel is covered with thought-provoking art year round, making it the perfect hotel to stay at during Art Basel.
If you want perhaps a bit of an escape from the madness, and to save a bit (sometimes a lot) of money, booking an Airbnb is your best bet. The good ones go fast, so book early. South Beach is the best location with Miami's Wynwood neighborhood coming in second. Also, if you plan on renting a car make sure you inquire about parking, as it will be a nightmare during Art Basel.
How to Get Around Art Basel Miami Beach
With the crowds comes the traffic. The best way to see the most art possible at Art Basel is to batch the fairs, events, restaurants, and exhibitions you would like to see by neighborhood, which we have done for you under the best art to see at Art Basel Miami Beach. Below you will find the best options for getting around town during the art crazed week.
Ride share
Ride sharing is very popular in Miami, with Uber and Lyft operating throughout South Florida. During Art Basel Miami Beach and Miami Art Week, these ride sharing apps usually launch special services, like UberBoat, which once offered riders a water ferry to and from Miami Beach and Downtown Miami. To ease traffic concerns, Lyft also often offers special carpool services to and from specific Miami Beach locations. While both companies have partnered with Art Basel Miami Beach and Miami Art Week in the past to offer discounted rides to and from specific art fairs and events, passengers should expect surge pricing.
CitiBikes
One way to skip the traffic, and be able to take in the art around town at your leisure is to use a CitiBike, conveniently located at multiple areas around Miami. Just download the app and pick up and drop off a bike at any CitiBike docking station.  You can find a station map here, as well as in the app.
Hourly Rentals
30-minute access pass
$4.95
1 hour access pass
$6.95
2 hour access pass
$10.95
4 hour access pass
$18.00
1 day access pass
$24.00
If you go past your rental terms
Each additional 30 minutes
$4.60
Water Taxi
Skip the streets all together by taking a water taxi, and enjoy the beautiful views of Miami Beach from the water. Restaurants, hotspots and more can all be found along Miami's intracoastal waterway and the water taxi makes it easy to avoid the long waits on Miami's traffic-filled causeways. Neighborhoods like South of Fifth, Downtown or Bayside Marketplace are all part of the water taxi route and very popular spots during Art Basal. The whole ride takes about 30 minutes and costs $15 for a one-way ticket and $30 round trip.
Miami Beach Free Trolly
What's better than free? If time isn't an issue, taking advantage of Miami's FREE trolley service means getting around at no cost but time. The four loops, the Middle Beach Loop, North Beach Loop, Collins Express and South Beach Loop can get you pretty much anywhere you want to go, but beware, you may still get stuck in traffic. At least it's free!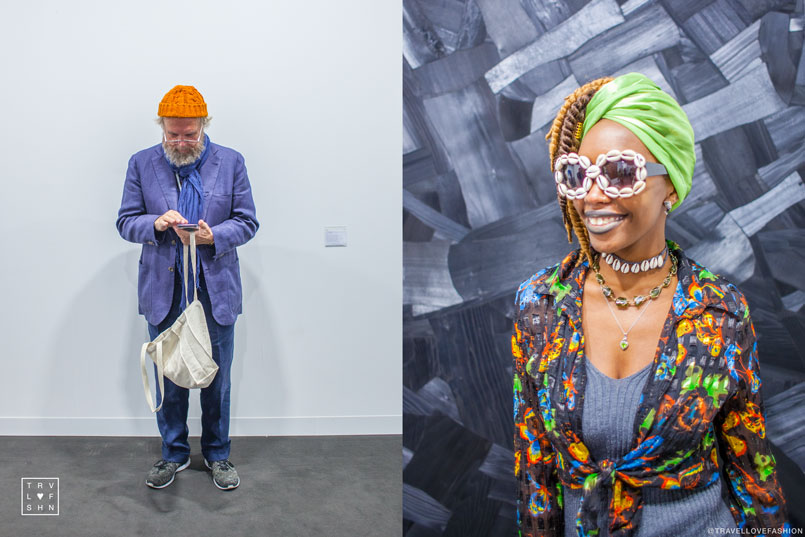 Best Art at Art Basel Miami Beach 2022
Miami Beach
Fairs
Art Basel
Ground zero during Miami Art Week is Art Basel, which will take over the Miami Beach Convention Center. This year's edition will see nearly 270 gallery exhibitors (20 of which are new additions) displaying paintings, sculptures, installations, photography, film, video, and digital art by more than 4,000 artists from around the globe. A major highlight of this year's fair will be the sector launched in 2021, "Meridians," presenting large-scale sculptures, paintings, installations, film and video projections and live performances in the newly renovated Miami Beach Convention Center's new Grand Ballroom.
You can go Thursday, December 1st until Sunday, December 3rd at the Miami Beach Convention Center, 1901 Convention Center Drive, Miami Beach. Tickets cost between $55 and $2200 at artbasel.com.
Design Miami 
For the 18th year of Design Miami, Curatorial Director Maria Cristina Didero will bring interior design talents to visitors of the event. This year, the program will feature a theme of The Golden Age: Looking to the Future which is intended to envision the interior designs of tomorrow. You can visit the fair in-person or view the collection at designmiami.com.
Scope
Held on South Beach with a massive 134 exhibitors slated to attend, the Scope art fair is poised to wow all who check it out. New this year is an outside Oasis with daily programs, large art installations, panel discussions and live performances. According to Scope, the whole event will feature a wellness theme. The fair runs from November 29th until December 4th on 8th street right by the beach and you can get tickets at scope-art.com for $60.
Untitled
Untitled Art is the leading art fair aimed at promoting independent artists from around the world. Held on the sand on Miami Beach, Untitled Art is dedicated to supporting all forms of art and up-and-coming artists using their inclusive and collaborative platform. The fair runs from November 29th until December 3rd. Tickets available here.
Events
Random International, Living Room
If you've been to Art Basal in past years, you might remember the famous Rain Room, where visitors were able to walk through a total downpour without getting wet at all. Capitalizing on the success of Rain Room, Random International is back with Living Room, a new light-based art installation found at the Faena Project Room. The installation, commissioned by Aorist, will use blockchain technology to bring the art world further into the modern age. Aorist is known for previously commissioning an indoor drone performance and whose focus is primarily nature and technology in art. The installation can be found at 3420 Collins Ave on Miami Beach.
Faena Hotel and Property
Bigger is better, right? The huge art installations at Faena, particularly Damien Hirst's "Gone But Not Forgotten," a 24-k gilded woolly mammoth skeleton enclosed in glass, are some of the most popular at all of Art Basal. Executive director of the Faena Art Center Ximena Caminos has also curated a site-specific installation "Air X" by fashion designer and artist Jordan Betten. Faena art installations on property are free and open to the public so make sure you check them out.
No Vacancy, Miami Beach
Presented by the City of Miami Beach and the Miami Beach Visitor and Convention Authority, No Vacancy is an art competition where local artists compete against one another. In it's third year, the competition includes 12 local artists who create site-specific works at 12 different iconic Miami hotels like The Avalon, The Betsy, Faena and Fontainebleau, just to name a few. Artists are given a stipend of $10,000 to bring their art from vision to reality and a panel jury decides who the winner is. You can view the installations from November 17th to December 8th when the winner is chosen.
Installations
Starchild by FriendsWithYou
Miami Beach's Henry Liebman Square will be home to a 50-foot-tall sculpture called Starchild from the minds of art duo FriendsWithYou. After 20 years of making art, the work is their newest conceptual art project which boldly renames the Earth to "Ocean" as a representation of unity and connectedness of all people. The sculpture will be unveiled to the public on November 28th at 4pm. Henry Liebman Square can be found at 41st St & Pine Tree Dr, Miami Beach.
Morning Glory by Paula de Solminihac
Found at Faena Beach, Morning Glory by Paula de Solminihac uses wooden planks to recreate the Beach Morning Glory plant, an evergreen vine found all over the beaches of Florida. Visitors are encouraged to interact with the installation, which actually won the Faena Prize for the Arts in 2022. At night, the structure actually lights up for a totally different experience. Paula de Solminihac collaborated with Vicente Donoso to create the work. It can be found at 3201 Collins Ave Miami Beach during Art Basel.
Ancient Future
SaveArtSpace and Colombian climate activist and curator Angela Del Sol have collaborated on Ancient Future, a public exhibit found across 13 bus shelters and 7 billboards across Miami and Miami Beach. The goal is to analyze the connection between climate change and technology to see what the future might look like.
Wynwood
Fairs
Spectrum Miami and Red Dot Miami 
Two art fairs found under one roof at the Mana Wynwood Convention Center, Spectrum Miami and Red Dot Miami is returning for a 12th and 17th year to showcase art from more than 1,000 artists from 280 exhibitors. There's more than 150,000 square feet of indoor space to explore and it's all in Wynwood within walking distance of all the hotspots to eat and drink. Click here to learn more.
Installations
Stack the Deck at Museum of Graffiti
Move over Banksy, Miami's best graffiti artists are joining forces for Stack the Deck, an art show in collaboration with Mattel Creations and the Museum of Graffiti where eight artists live-paint huge versions of traditional UNO game cards. The cards will then be used to create a wholly unique set of game cards in a specialty deck. Artists include Sneke, Tones, Ras Terms, Queen Andrea, Finok, Ladie One, Merlot and Yubia. You can purchase the specialty deck starting December 2nd at the event or online.
SoundCloud Next Wav Miami
Music is a whole other art form found at Art Basal, this year, thanks to SoundCloud Next Wav Miami. The pop-up event spans a whole day with activations based on self-made music-making. Miami photographer and creative director Derick G will be on hand for portraits and visitors can lay down their best 16 bars with Circle House producers CMG Breezy, Renedage and Jesus Bobe, and Girls Make Beats producer DJ Bleu. The event also features panel discussions, live performances and is hosted by Miami influencer Norma Now. You can RSVP HERE.
The Miami Creative Movement
Located in the heart of Wynwood, The Miami Creative Movement is curated by Barry Fellman and his new photography book; Miami Creative: A Decade of Transformation. The book highlights the growth of the city's art scene through more than 200 photographs as well as essays by Alberto Ibarguen, Jordan Levin and art historian Dr. Carol Damian. The exhibit can be found at the Center for Visual Communication – 541 NW 27th Street, Miami. Reserve in advance here.
Design District
Installations
Rock | Roll
Local Miami architect and designer Germane Barnes is the artist behind Rock | Roll, a set of user-activated capsules and a free-floating dome which pull inspiration from Soca music with steel drums and Miami's own Carnival celebrations. The installation also features hundreds of colorful wind chimes in the trees which sound out when jostled by the warm Miami breeze.
Belmond's Fotografia Maroma
In honor of Maroma, a new hotel from the Belmond brand coming to Mexico in May 2023, the hotel is putting a spotlight on local photographers from the Riviera Maya region of Mexico. Curated by Fariba Farshad and Patricia Conde, Fotografia Maroma can be found in the Miami Design District and will highlight the region and its people from the perspective of local artists.
Downtown Miami
Fairs
One of the most popular art venues in all of Miami, the Pérez Art Museum is hosting a number of exhibits including Leonardo Erich: Liminal, Mariano: Variations on a Theme, Simone Leigh: Trophallaxis, and Christo Drawings: A Gift from the Maria Bechily, and Scott Hodes Collection. The museum is located at 1103 Biscayne Blvd., Miami, FL and runs from November 28th to December 4th. Tickets are $16 apiece.
Installations
FilmGate Interactive Media Festival
Art, at its very core, is about telling a story. The FilmGate Interactive Media Festival is an 8-day event where storytellers are set to extend reality in a mind-bending way. Events include screenings, interactive exhibits, dome performances, live music and dance performances plus creative labs and master classes. Events happen all over the city so make sure to plan ahead so you don't miss anything. You can buy tickets here.
The Gateway: A Web3 Metropolis
Yeah, yeah, s aren't all the rage like last year, but The Gateway: A Web3 Metropolis is a testament to the fact that web-based art is here to stay. Following up on last years massive success, this year's experience is presented by nft now and Mana Common and powered by MoonPay and takes over 12 buildings and two city Flagler District blocks across five days during Art Basel. On hand will be big-name brands like Christie's, Instagram and Porsche plus musical artists Beeple and Pussy Riot. Speakers include Clegfx, Senior Director of Design at Nike and Keith A. Grossman, President of Time. The event is free, all you have to do is register here.
Art Plug Powerhouse: Myami Edition at the Wharf
Held over the course of four days, Art Plug Powerhouse: Myami Edition at the Wharf will feature more than 25 local and international artists celebrating the diversity and spirit of Miami. Mural artist Jason Naylor and painter Allison Bamcat are two of the top names showing off their art and viewers can expect water performances, interactive branded installations, live DJs, a full bar, food collaborations, and a jewelry pop-up. Admission is free and you can learn more here.
Events
William Kentridge's THE HEAD & THE LOAD at the Adrienne Arsht Center
Between December 1st and the 3rd, the Ziff Ballet Opera House is hosting a theatrical event that highlights the millions of African porters and carriers who served British, French and German forces during World War I. The cool part about the show is that the theater is transformed so the audience is actually onstage. The title of the show comes from the Ghanaian proverb — "the head and the load are the troubles of the neck." You can learn more here.
Art Basel Events Outside Miami
Fairs
Pinta Miami Art Fair in Coconut Grove
From November 30th to December 4th, Regatta Harbor's The Hangar will host Pinta, a series of galleries with unique curators featuring Latin American artists. The venue features music from local DJs, outdoor seating and drinks and food from the Bayshore Club. Book your tickets here.
Installations
"Wish Towers" by Jaime and Javier Suárez Berrocal
Vizcaya is one of the most popular museums in Miami and contemporary art is back for another year. While usually entrance to the museum is $25, during Art Basel visitors can come to a brunch and hosted artist talk on December 3rd for just $5. "Wish Towers" by Jaime and Javier Suárez Berrocal is inspired by the coral limestone that built the museum and gardens. Brunch includes pastries and mimosas after the artist talk at 10am.
Events
 Audacy Beach Festival
For the 2nd year, the Audacy Beach Festival is rocking Art Basal with sets from Muse, Jack White, Jimmy Eat World and Phoenix as well as Machine Gun Kelly, The 1975, The Used and Dashboard Confessional on day two. It's important to note the festival is on Fort Lauderdale Beach, however, which is about an hour away from South Beach depending on traffic. You can buy tickets here.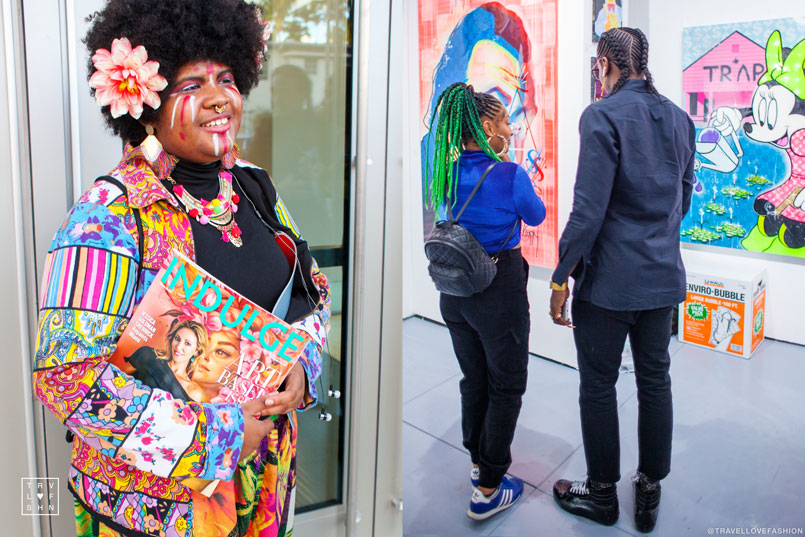 Hottest Parties at Art Basel Miami Beach 2022
America's buzziest annual art fair, gathering hundreds of the world's top galleries brings the crowds, but in recent years, parties surrounding the event have escalated into see-and-be-seen bacchanalia that rival the works on display. Here are the best parties for this year's Art Basel "it crowd". RSVP links have been added when possible. Just know, if you're not on the list, you're not getting in.
The Epic Pool Parties
How does five days of epic pool parties sound to you? Mikey Lion, Oscar G, Danny Tenaglia and Sasha will be on hand at the Epic Pool Parties spinning the best in house and techno music. The festival-style event with feature a main stage with visuals, food and drink, bottle service and even VIP access options for guests which include private cabanas and daybeds. The event is at the famous art-deco Sagamore Hotel and you can get your tickets HERE.
Allura Cabaret
Haven't you always wanted to check out a parallel universe? Allura Cabaret at the Faena Theater is the place to go! Rocky Lanes guides visitors on a sexy, spiritual journey through holographic architecture, interactive motion capture and body mapping, choreographed dancers, singers and musicians. The energetic production is set to 1980's latin music. You can get tickets here.
Rakastella
From Life and Death and Innervisions, Rakastella is held on Virginia Key, south of Miami, and is a 15-hour sunset to sunrise party with multiple stages for huge name artists like Diplo, Dixon, Or:la, TSHA, DJ Tennis, Seth Troxler, Moodymann, Powder, Quest, Yu Su and hosted by Where Are My Keys? as well as HE.SHE.THEY. The party is Saturday December 3rd 4020 Virginia Key Drive, Miami, FL. Learn more here.
** A note about going out at Art Basel: Check the dress code, some places are very strict about pants and shoes. Most places do not allow jerseys or baseball hats. You can get away with streetwear if its fashion forward and cool, just know there might an overly aggressive bouncer who decides what "cool" is. Better to call ahead than be turned away after waiting in the notoriously long art Basel club lines.
Best Food Events at Art Basel Miami Beach 2022
Resy and American Express Design District Pop-Up
This four-day pop-up dinner series is meant to celebrate the intersection of food, art, and culture with gallery installations from Phillip K. Smith III and headlining chefs Massimo Bottura, Missy Robbins and Mashama Bailey. There's also the return of the American Express Savor & Soul brunch highlighting Black chefs and cuisine. You can find ticket info here.
Where to Eat During Art Basel Miami Beach 2022
Miami is a city full of fun, but also full of great cuisine. The food scene in the city has come a long way in the past five years and it feels like Miami is really a foodie place now. Here are some of the best places to eat during Art Basel Miami Beach before or after checking out all the art!
PLANTA on South Beach is just what you'd think, a restaurant serving plant-based meals in a hype and chic atmosphere. For those who aren't vegan or vegetarian, the restaurant has a sushi selection and a burger that gets high marks from food critics in the city.
Specializing in Japanese-Peruvian cusine, Itamae in the Design District is a family-owned restaurant with a long history in Miami. The sushi and raw offerings are out of this world and with light bite options, you can try a bunch of delicious dishes to really take your palate on an adventure. Tiraditos, nigiri and ceviche are some of the recommended dishes.
Where to Grab a Drink at Art Basel Miami Beach 2022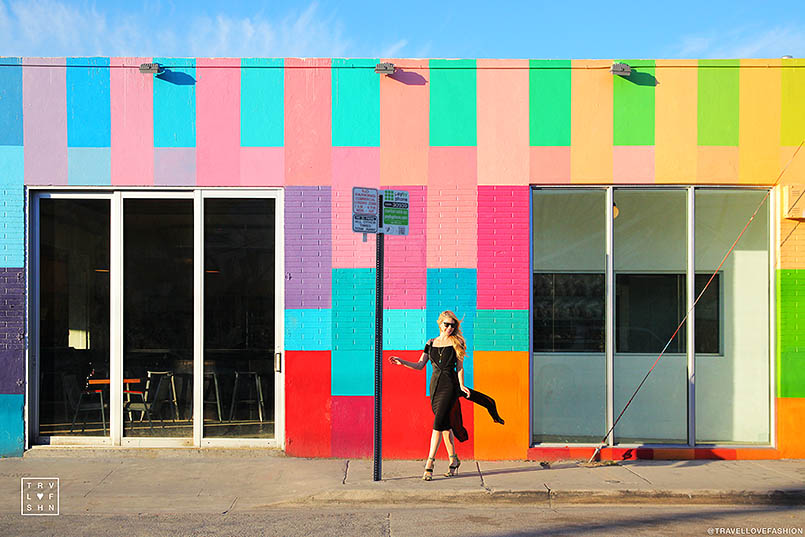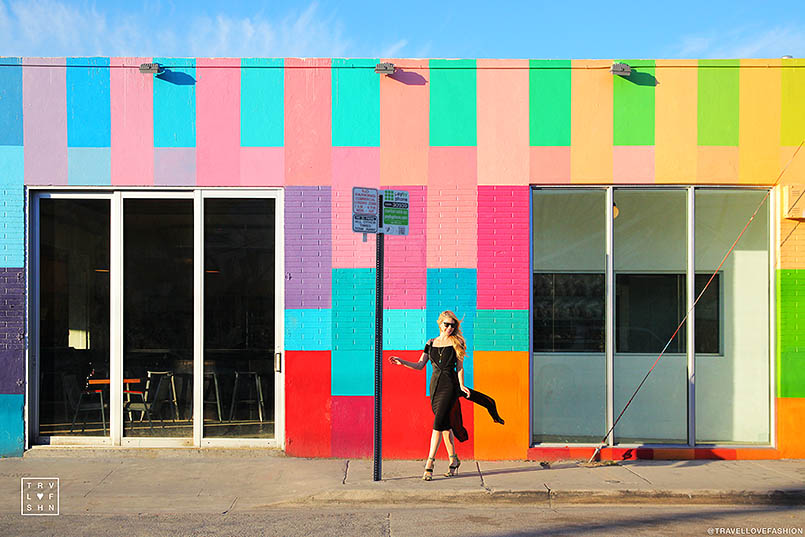 Broken Shaker
Found inside the Freehand Miami Hotel at 2727 Indian Creek Drive, Broken Shaker is a local favorite for craft cocktails. Using herbs and spices from their own garder, Broken Shaker is a drink experience at Art Basel you won't want to miss!
Copal Rooftop
Formerly No.3 Social, Copal Rooftop is brining house music to their Essential Party on December 3rd. Artists include Miguel Migs, Yam Who?, Jay-J, Mark Brickman and Dan K. Live music includes Moon Rockey and Big Brooklyn Red. You can find the venuw at 50 NW 24th Street in Miami. You can get tickets here. 
What to Wear to Art Basel Miami Beach 2022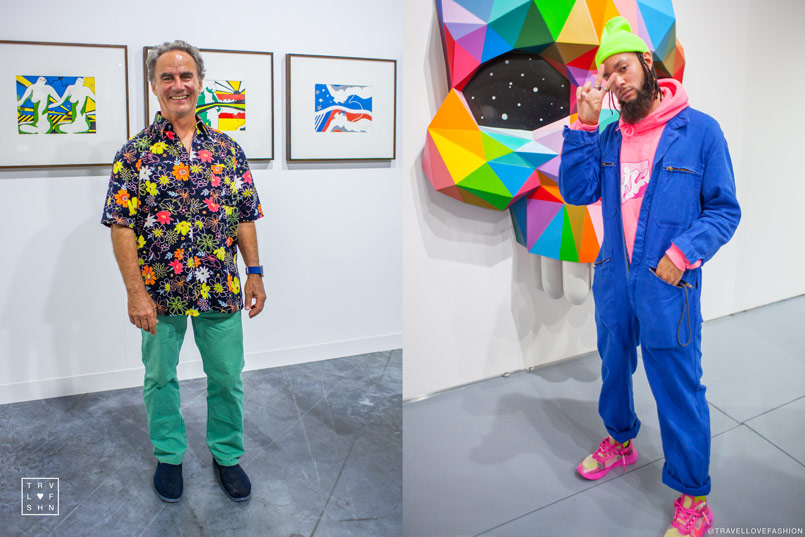 Art Basel Miami Beach brings out an electric set of people to Florida's balmy shores. Art collectors, curators, enthusiasts, party people, and jet setters all flock to Miami, creating a vibrant crowd with as much fashion variety as the art on display. Outfits run from schmooze-ready beach attire to high fashion and everything in between. And in true Miami style, there's also a fair amount of skin. However, attending Art Basel is a chance to elevate your style beyond the tight dresses of Miami Beach nightlife and the white linen beach looks. One thing is for sure, you will want to look your best from sunrise until long after sunset. So then, what should you pack for Art Basel Miami Beach? CLICK HERE to read a full article on what to wear to Art Basel Miami Beach 2022.
PIN ME!!