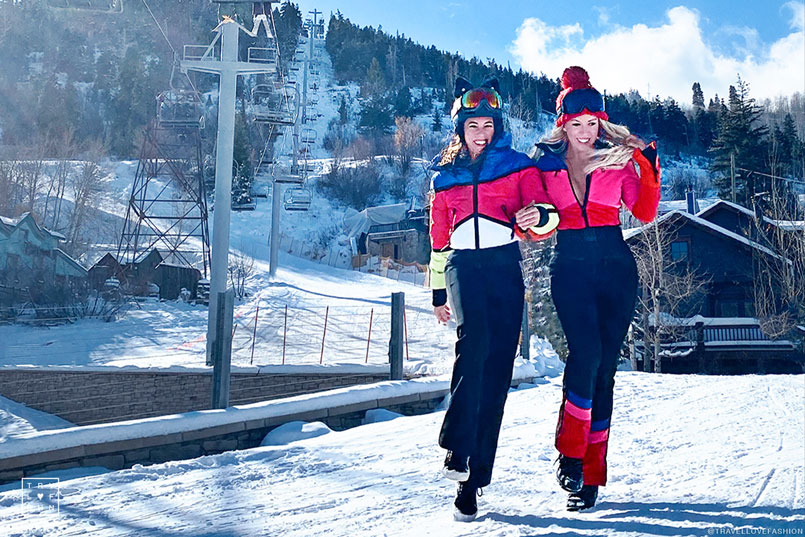 What to Wear to Sundance Film Festival in Park City, Utah
Park City, Utah is considered a pretty laidback mountain town, especially when compared to places like Vail, Beaver Creek, or Aspen. However, Sundance Film Festival brings the glitz and the glamour to the mountainside town with celebrities, film fanatics, and snow bunnies galore.
What should you pack to Sundance Film Festival to keep warm, comfortable, and chic? The guide below has the most coveted winter looks for fashionable mountain attire, whether you're ready to hit the slopes, attending movie screenings, or live it up at après ski parties and events.
CLICK HERE for my Park City, Utah Travel Guide to plan your Sundance stay!
What to Wear to Sundance Film Festival Movie Screenings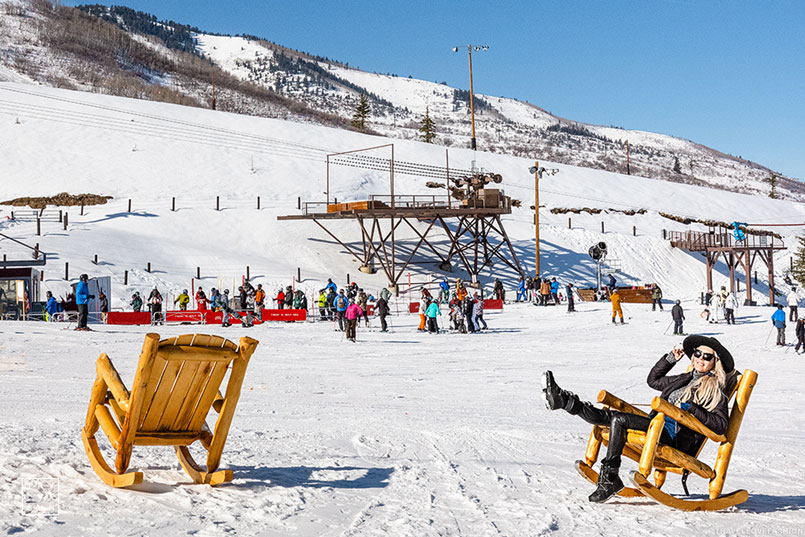 Vibe: cool, cozy, understated elegance
Sundance is the first film festival of the year and also one of the most important independent ones. The theater screenings are a privileged experience with a live Q & A portion after the film including questions from the audience to films directors and sometimes the actors as well. The Sundance Film Festival is a hip crowd of creatives who have mastered that cool "I don't care about fashion, but look super stylish" vibe. So understated elegance and hipster cool is the way to go to a Sundance theater screening. Layers are undeniably key for a comfortable screening experience, as you often have to line up outside before the film. However, some theaters can be very warm once you are inside. As for shoes, stick to snow-appropriate flat boots.
Since Sundance Film Festival also went virtual in 2021, you have another option to wear to movie screenings; your pajamas. You can now watch Sundance films from the comfort of your accommodations. This is especially convenient if you weren't able to score a ticket to a movie you wanted to see, or the screening time didn't work with your Sundance schedule. Throwing a fancy pajama Sundance film screening complete with snacks, bathroom breaks, and drinks is a great alternative way to experience the films. However, do note you will not have access to the Q&A section of the screening, but you will still be able to vote virtually.
Here are the top looks for watching and rewarding good indie film.

What to Wear at Sundance Film Festival on the Mountain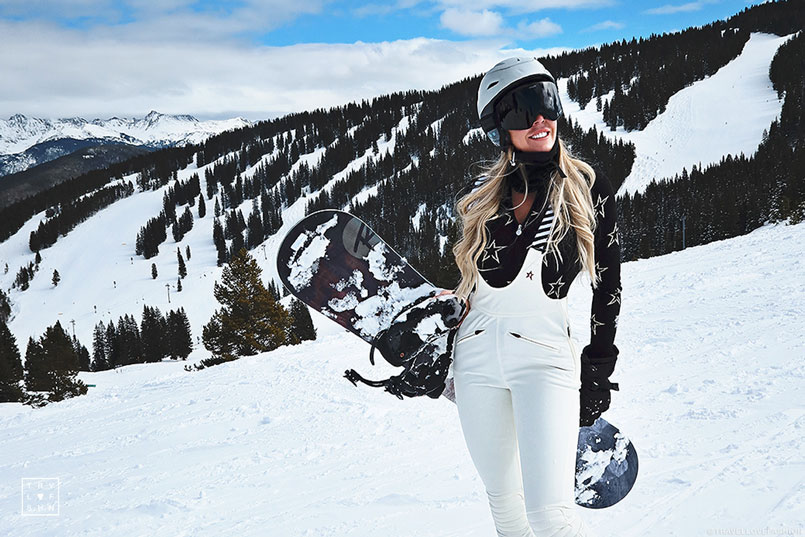 Vibe: Funky, Functional, Flashy
With an abundance of mountains near the Sundance Film Festival, including Park City Mountain with a lift that goes directly in to downtown, and one of the world's premiere ski destinations Deer Valley, expect to see the hottest trends in winter sports attire. Bright colors are not only trendy this year, but are great for safety because people can easily see you. Also, it is much easier to find your friends when they're wearing a hot pink ski suit than the once-cool all black mountain ninja look of years past. Don't skimp on snow clothing and gear for the mountain, being cold, wet, or hurt is a sure way to ruin any Sundance Film Festival Experience.
Here are the top picks to for what to wear to Sundance Film Festival to stay warm, safe, and looking fly on the mountain.

What to Wear to Après Ski at Sundance Film Festival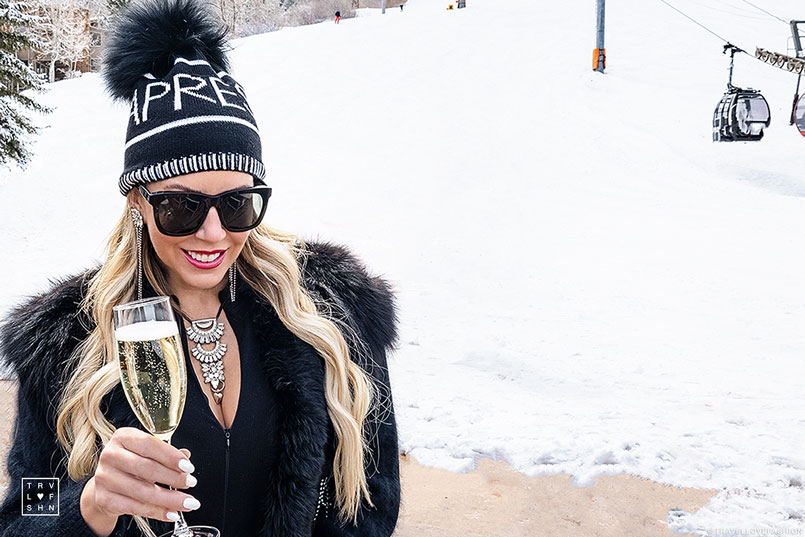 Vibe: Flashy, Sexy, Elegant
You will see about half the people at Sundance après ski wearing their snow gear straight off the mountains. These are usually the hottest new snow outfits of the season that seamlessly translate from the mountain to après. The other half will be wearing trendy winter looks that serve up chic mountain style.
Expect colorful ski suits, funky furs, wide brim hats, fun pom beanies, and chic sweaters in cashmere and alpaca. Faux leather leggings are a great choice to wear for Sundance Film Festival après ski because they're essentially plastic, making them extremely warm while still looking fabulous and sleek.
As for shoes, you will see a heeled boot or two, but always with proper tread made for snowy conditions. Moonboots of all sizes and colors will be plentiful as snow bunnies bop around sipping champagne and taking photos. Park City and the surrounding areas are a winter wonderland of ice, snow, hills, and stairs, so it is imperative you have the appropriate shoes. And stay away from Uggs, unless they're made specifically for snow.
Here are the most coveted winter trends to wear to Sundance Film Festival après ski, parties, and events that will have you saying, "cheers!" in style.

PIN ME!!!