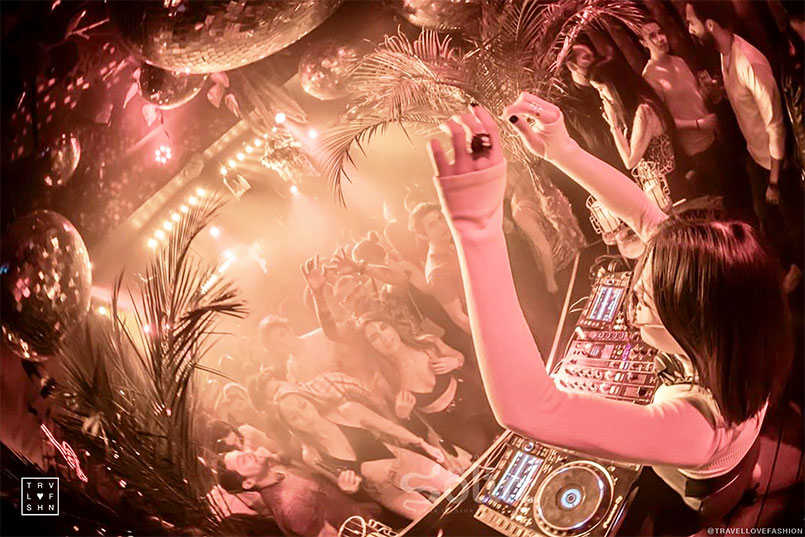 Best Mexico City Nightlife Guide
Mexico City's nightlife is an electrifying fusion of tradition and modernity, where the vibrant rhythms of mariachi bands resonate alongside pulsating beats of contemporary music in a city that never sleeps. As the sun sets over this sprawling metropolis, the capital of Mexico transforms into a bustling playground for night owls and party enthusiasts, offering an eclectic array of entertainment, from lively cantinas and street-side taco vendors to world-class nightclubs and chic rooftop bars. With a kaleidoscope of cultural influences and a penchant for celebrating life, Mexico City nightlife is an unforgettable experience that beckons visitors and locals alike to join in the revelry and explore the city's after-dark secrets. Below you will find the 5 best Mexico City nightlife spots to live it up.
Best Nightclub in Mexico City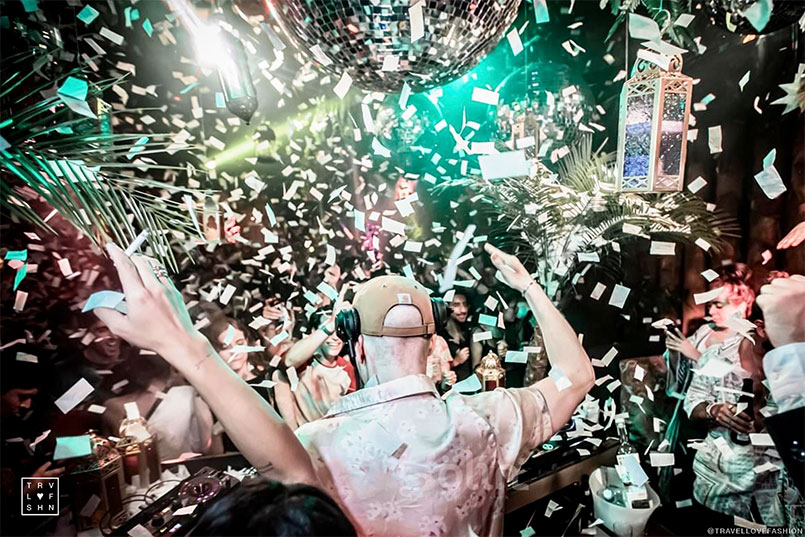 Salón Solín – a dance club. *Google may say it is closed, but it stays open till the early morning. Dress code is City cool chic. There is a door girl who will assess if you're allowed in.
Salón Solín, a renowned nightclub in the heart of Mexico City, is a magnetic beacon for those in search of an unforgettable nightlife experience. Situated in the lively district of Condesa, this establishment stands out with its pulsating beats, immersive light shows, and a vibrant atmosphere that beckons partygoers into the night. Known for hosting some of the city's most sought-after DJs and performers, Salón Solín offers a diverse range of music genres, from electronic and techno to Latin rhythms, catering to a diverse crowd of music enthusiasts. The club's sleek and modern design, coupled with a lively dance floor and a selection of signature cocktails, creates an electrifying blend of sound and style, making it a quintessential destination for those looking to dance the night away in Mexico City's thriving nightlife scene.
Av Oaxaca 137, Roma Nte., Cuauhtémoc, 06700 Ciudad de México, CDMX, Mexico
Best Bar in Mexico City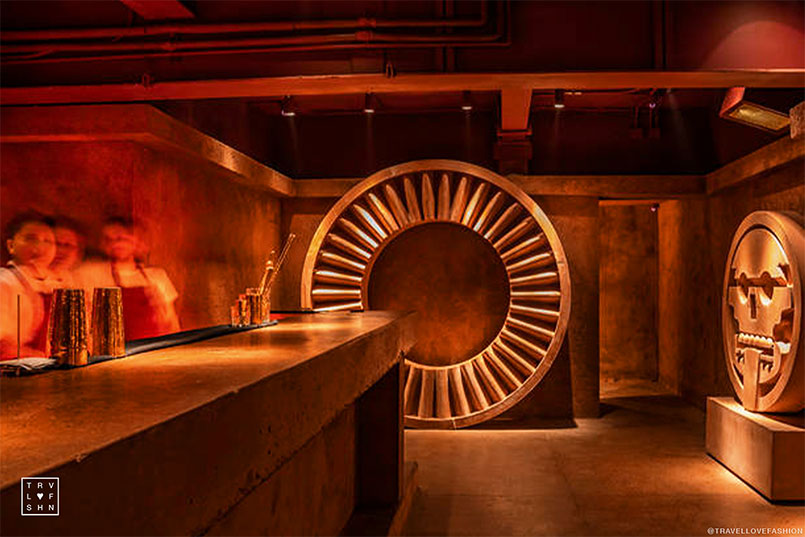 Tlecan Mezcalería – Super hip mezcal bar. The perfect place to start the evening. Dress code is hipster cool. No cover.
Tlecan Mezcalería is a hidden gem nestled within the bustling streets of Mexico City, offering a captivating journey into the world of mezcal, Mexico's iconic and complex spirit. Located in the heart of the bohemian neighborhood of La Roma, Tlecan stands as a shrine to this traditional agave distillate, serving as both a mezcal bar and an educational hub. The intimate space is adorned with rustic wooden decor and a vast selection of artisanal mezcal bottles that line the shelves, creating an inviting atmosphere for connoisseurs and newcomers alike. Knowledgeable bartenders guide patrons through the nuances of mezcal, helping them explore the distinct flavors and regional variations that make each sip a unique adventure. With its commitment to preserving and celebrating Mexico's rich cultural heritage, Tlecan Mezcalería has become the best bar in Mexico City for the cool kids seeking an authentic and immersive mezcal experience.
Av. Álvaro Obregón 228-Local 2, Roma Nte., Cuauhtémoc, 06700 Ciudad de México, CDMX, Mexico
Best Rooftop Bar in Mexico City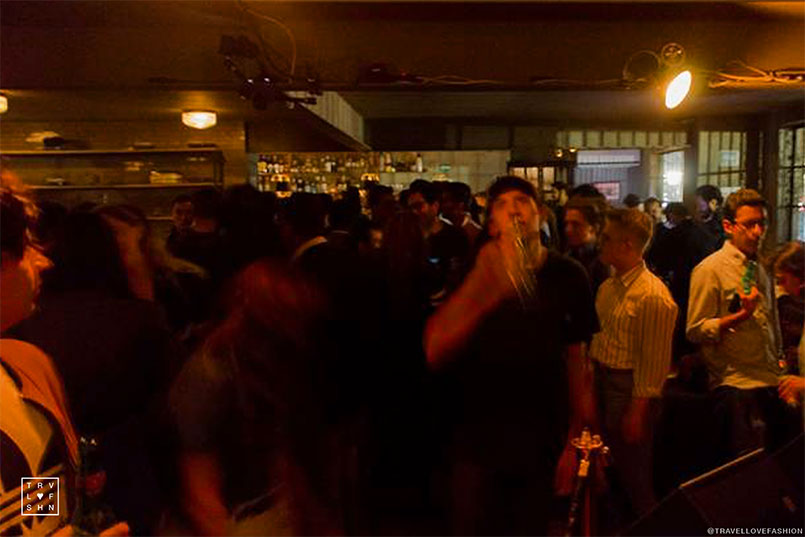 Departamento – a multi-level restaurant that turns into a nightclub. The rooftop is the best. Arrive around 11pm for the best vibes. There is a bouncer, and cover for males.
On certain occasions, the party enthusiasts of Mexico City opt to enjoy the revelry indoors, but that doesn't mean the party is any less lively. So, the next time someone inquires about the hottest party spot, point them in the direction of "Departamento" (apartment in Spanish). The name of this bar sets the stage, with a decor reminiscent of a close friend's apartment, complete with turntables and dim lighting that naturally encourages extensive discussions about music and vinyl. The ambiance is carefully crafted to make you feel right at home. Because of this cozy familiarity, there's no pressure to either hit the dance floor or engage in conversation; the choice is entirely yours. The music selection leans towards relaxed electronic beats, featuring live DJs and even a mix of Spanish and English rock for added fun. Our recommendation: if you plan to drop by, reach out to them on Facebook and secure a reservation in advance for a seamless experience.
Av. Álvaro Obregón 154-primer piso, Roma Nte., Cuauhtémoc, 06700 Ciudad de México, CDMX, Mexico
Best Whisky Bar in Mexico City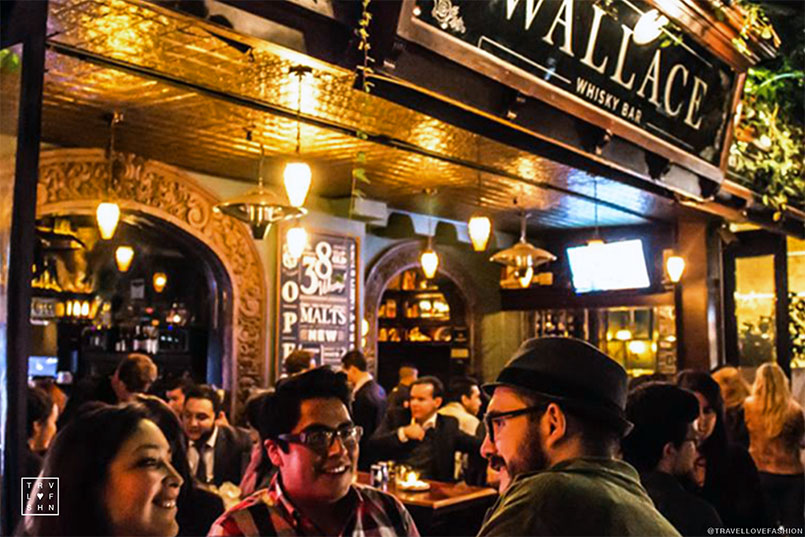 Wallace Whisky Bar – Lively hangout with an old-timey feel that boasts 200+ whiskeys, plus global eats, cocktails & beer. They have live music or a DJ depending on the night. No cover.
Wallace Whisky Bar, nestled in the heart of Mexico City, stands as a true sanctuary for whisky enthusiasts and connoisseurs. This sophisticated establishment is a testament to the city's growing appreciation for fine spirits, particularly the cherished amber elixir. With a meticulously curated selection of whisky from across the globe, Wallace offers an immersive journey into the complex world of this beloved spirit. The bar's ambiance exudes an old-world charm, featuring dark wood, leather upholstery, and a warm, inviting atmosphere that encourages in-depth exploration and appreciation of whisky. Knowledgeable bartenders are on hand to guide patrons through the diverse whisky offerings, ensuring that each sip becomes a memorable experience. Whether you're a seasoned whisky aficionado or just embarking on your whisky adventure, Wallace Whisky Bar is a must-visit destination for those seeking an elegant and refined whisky experience in Mexico City.
Av. Tamaulipas 45, Colonia Condesa, Cuauhtémoc, 06140 Ciudad de México, CDMX, Mexico
Best Jazz club in Mexico City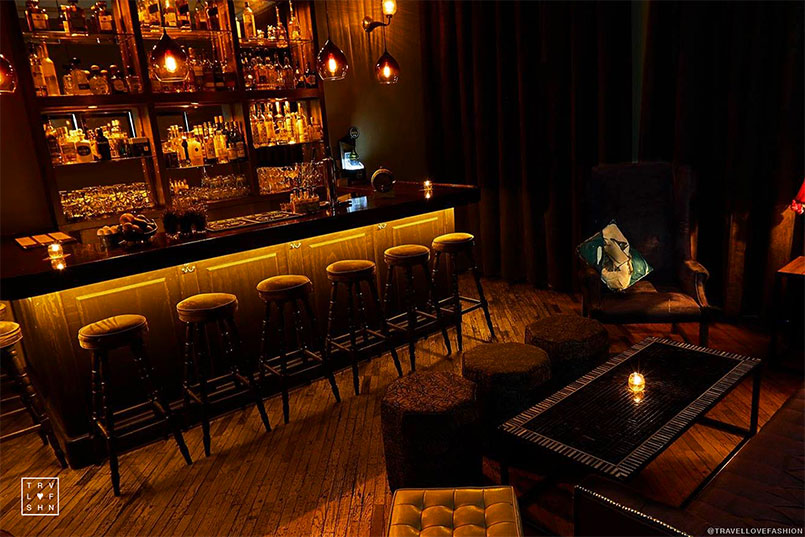 Casa Franca – Warm, laid-back watering hole with tapas & cocktails, plus live jazz performances. Hip crowd. No cover.
Casa Franca, while primarily celebrated for its gastronomic delights, also transforms into an enchanting venue for live music and DJ performances. In the evening, this Mexico City establishment undergoes a mesmerizing metamorphosis, with its elegant interiors serving as a dynamic stage for captivating musical experiences. Whether it's the soulful melodies of a live jazz band, the rhythmic beats of a skilled DJ, or the vibrant tunes of local artists, Casa Franca offers an intimate and acoustically pleasing setting that enchants music enthusiasts. The fusion of delectable cuisine and captivating live performances transforms this space into a multifaceted destination, making it the perfect spot for those seeking a night of culinary and music in the heart of Mexico City.
Merida 109, Roma Nte., Cuauhtémoc, 06700 Ciudad de México, CDMX, Mexico
What to Wear Out to Trendy Nightclubs and Bars in Mexico City
Trendy nightclubs and bars in Mexico City often have a more fashionable and upscale vibe, so dressing to impress while maintaining comfort is the way to go. Here are some tips on what to wear for a night out at these Mexican clubs and bars:
For Men:
Smart Casual Attire: Consider dark jeans or trousers paired with a stylish button-up shirt or a fitted polo shirt. Blazers or a leather jackets can add a touch of sophistication. Hipster style is popular and encouraged.
Footwear: Opt for dressy shoes or stylish sneakers that complement your outfit while ensuring comfort for a night of dancing or standing.
Accessories: A stylish watch or tasteful accessories can add a touch of refinement to your look.

For Women:
Chic Dresses or Stylish Separates: Dresses that are fashionable but comfortable, or stylish separates such as a fashionable top paired with trousers or a skirt.
Heels or Dressy Flats: Choose footwear that complements your outfit and is comfortable for a night of socializing and dancing.
Accessories: Statement jewelry, a clutch, or a trendy handbag can elevate your look.

Additional Tips:
Hair and Grooming: Ensure your hair and grooming are on point.
Check the Club's Dress Code: Some upscale clubs may have specific dress codes, so it's advisable to check in advance to avoid any inconvenience at the door.
Remember, trends and styles can vary from place to place, so observing what others are wearing or checking the club's website or social media for any specific guidelines can provide a good idea of the expected attire. The most important thing is to feel confident and comfortable in what you're wearing while respecting the venue's atmosphere. Regardless of where you go, consider the weather and dress accordingly. Mexico City can have varying temperatures, so layering can be useful. Comfortable footwear is important, especially if you plan on walking or dancing.