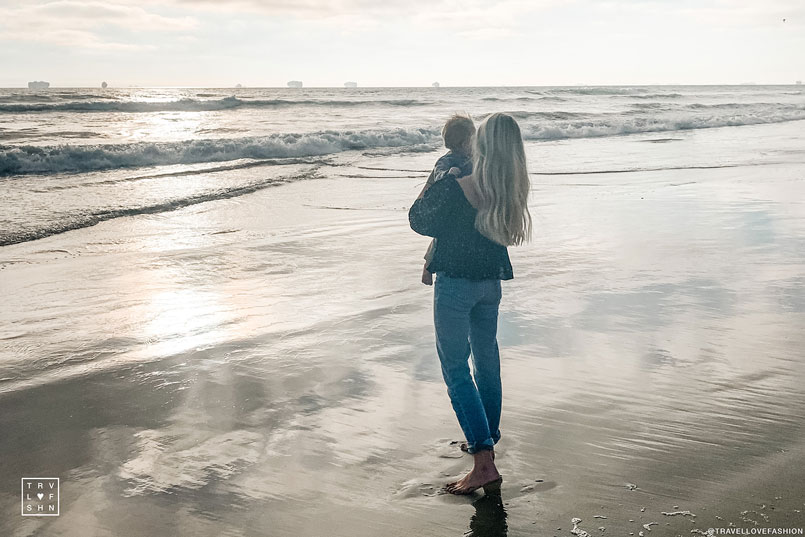 With Mother's Day this year on May 14th, 2023, it's time to honor the remarkable woman who has been your guiding light and support over the years. For the fashionable traveler mom who effortlessly blends elegance with adventure, finding the right gift can feel like a quest. Here is a curated collection of exquisite and unique gifts that are sure to delight Mom on her special day. From timeless accessories that capture the spirit of wanderlust to luxurious apparel that evokes the essence of travel. Discover the unique Mother's Day gifts for the stylish mom who loves to explore new horizons.
Personalized Travel Gifts for Mom
Make your mom feel extra special this Mother's Day with a personalized travel gift that's tailored just for her. From monogrammed luggage tags and passport covers to customized travel-themed jewelry and photo books, there are endless ways to add a personal touch to her favorite travel accessories and keepsakes.

The Best Luxury Gifts for Traveling Moms
If your mom enjoys the finer things in life, treat her to a luxurious gift that will enhance her travel experience and make her feel pampered. From designer luggage and travel gadgets to indulgent spa treatments, there are plenty of high-end options to make her feel pampered and appreciated this Mother's Day.

Practical and Thoughtful Gifts for the Jet-Setting Mom
These gifts are both practical and thoughtful, providing your mom with useful items that will make her travels smoother while also showing her how much you care. You can gift her items such as a compact coffee mug or portable phone charger to make her travels more convenient, along with a personalized travel journal to capture her memories on the go.

Creative DIY Travel Gifts for Mother's Day
For a creative mom, there are plenty of unique and thoughtful travel gifts to choose from this Mother's Day. Consider gifting her a travel journal to document her experiences, a fun and interactive travel guidebook, or a custom-made map of her favorite travel destinations to display in her home.

Unique Travel Accessories for Mom
For the mom who loves to travel, unique and stylish travel accessories make for the perfect Mother's Day gifts. Consider gifting her a set of sleek and modern packing cubes, a versatile and chic travel wrap or shawl, or a high-quality travel pillow and eye mask set for maximum comfort on long flights.

Affordable Gifts for the Budget-Conscious Traveling Mom
Show your mom that you don't need to break the bank to give a thoughtful and useful gift for her travels. Get her a personalized passport holder or luggage tag, a compact and portable travel umbrella, or a travel-sized toiletry kit to help her stay organized and stylish on her adventures.

Top Trendy Gifts for the Fashion-Forward Traveling Mom
For the fashion-forward traveling mom, trendy gifts that match her unique style are sure to be a hit this Mother's Day. You can never go wrong with a chic travel tote bag, a versatile scarf, or some elevated leisurewear.

Mother's Day Gifts for the Adventure-Loving Mom
For the adventure-loving mom, Mother's Day gifts that cater to her thrill-seeking spirit are the perfect choice. Give her a personalized and durable water bottle for her outdoor adventures, a high-quality action camera to capture her most exciting moments, or a pair of sturdy hiking boots for her next mountain climb.

Mother's Day Gifts for the Mom Who Loves Relaxation on the Go
Give your mom the gift of relaxation with these gifts that are perfect for unwinding and de-stressing while on the road. Opt for a travel-sized aromatherapy diffuser with essential oils, a comfortable and supportive travel pillow for long flights or car rides, or a set of noise-cancelling headphones to create a peaceful oasis wherever she goes.

Travel-Inspired Mother's Day Gifts for the Mom with Wanderlust
These gifts capture the essence of travel and adventure, providing your mom with items that will inspire her to explore new places and cultures. Surprise her with a scratch-off world map to track her travels, a personalized passport holder to keep her documents safe and stylish, or a set of travel-themed journals to capture her memories and experiences on the road.

Mother's Day Gifts for the Mom Who Loves Road Trips
These gifts are perfect for the mom who loves hitting the open road and taking spontaneous trips, providing her with useful items for a comfortable and enjoyable journey. Opt for a car cooler to keep her beverages and snacks cool, a comfortable car seat cushion to support her during long drives, or a camera to document her adventures.

Unique Gifts for the Mom Who Enjoys Traveling Solo
If your mom loves traveling solo and discovering new places on her own, these gifts are perfect for keeping her safe, organized, and comfortable. A stylish backpack with anti-theft features, a portable battery pack to ensure her devices are always charged, or a Kindle loaded with books for long flights or train rides are some of the perfect options.

Best Gifts for the Mom Who Always Overpacks
For the mom who always seems to pack more than she needs, these gifts are perfect for keeping her luggage organized and streamlined. A set of packing cubes or compression bags to help maximize space in her luggage, or a travel-sized steamer to quickly freshen up clothes on the go would be perfect Mother's Day gifts.

Best Mother's Day Gifts for the Beauty Loving Mom on the Go
For a beauty-loving mom, the best gifts are those that make her feel pampered and refreshed while fitting seamlessly into her busy lifestyle. Consider gifting her a compact, travel-sized beauty kit with multi-functional products, or a luxurious skincare set.

Best Trips for a Travel Loving Mom
The gift of travel for Mother's Day will always be appreciated. Treat your travel-loving mom to a romantic getaway in Palm Springs where she can indulge in spa treatments, lounge by the pool, and enjoy breathtaking mountain views. For a family-friendly adventure, take her on a cruise where she can spend quality time with loved ones while exploring exotic destinations and enjoying onboard entertainment.