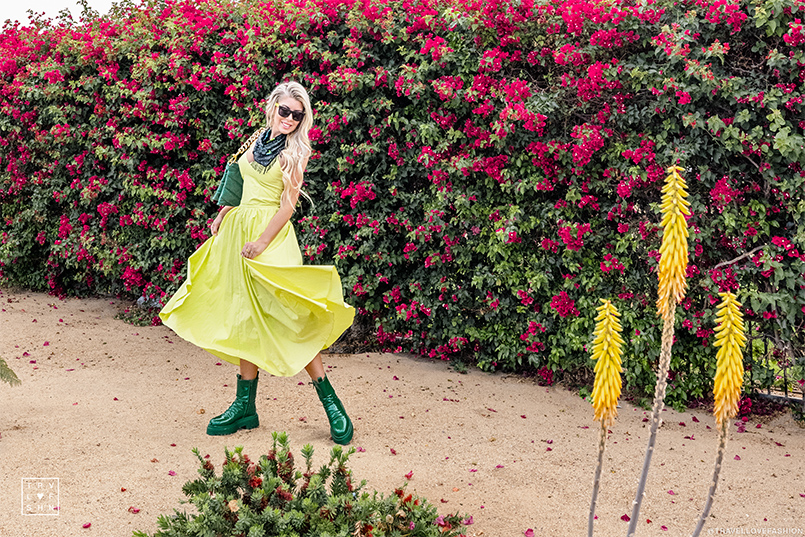 Festival season is fast approaching with the Coachella Music Festival soon to descend on Indio, California for a two-weekend-long revelry of music, food, art, and of course, the most fashion-forward festival attire concert-goers can pack into their cars. The hottest trends, with a festival flair, will adorn looks from head to toe. However, any seasoned attendee will know festival-friendly footwear is of the utmost importance. You will need something that will protect your feet from dust, beer, crowds, and maybe — ew — Porta-Potty fluids. The best shoes for Coachella need to sustain you for hours of walking, dancing, and standing in line. You also likely want to look good.
Below are 6 of the best shoes for Coachella 2023 for maximum function and cuteness.
Loafers
This season Loafers abound with many fresh iterations to play with will fill music festival grounds. From cult designer styles to nostalgic versions channeling the '90s, Loafers are the #1 trend for the best shoes for Coachella 2023. Think chunky silhouettes with lug soles and souped-up platforms, eye-catching embellishments like oversize buckles to sleek, metal-worked adornments, and daring colors, from pastels to neon. This classic shoe can work for any Coachella outfit, from timeless to pared-back and statement-making. Bonus points for adding a cool sock to your music festival look.

Clogs
The clog has clomped its way into the top trends for the best shoes for Coachella—male gaze be damned! While clogs are traditionally known as any shoe with a wooden sole, the category has become more flexible. Take Crocs, for example. Whether a space-age bubble shoe, or clog that click-clacks is more your speed, go for it. You will still be a card-carrying member of the off-duty cool club.

Cowboy boots
Women's cowboy boots are the best shoes for Coachella as they're both festival-ready and street style approved. The cowboy boot has a lasting effect, becoming a staple now at music festivals. From knee-high to ankle boots, the style is versatile enough to pair well with any of your other Coachella fits. Find a cowboy boot for every festival outing and outfit in mind with colors ranging from metallic pink and classic black with fiery red to understated neutrals.

Tennis shoes
When it comes to finding the best shoes for Coachella, striking the balance between fashion and function is key. Festival shoes that provide all-day wearability are vital to surviving the long hours on the dusty grounds in the sun. Thankfully, there are plenty of practical and stylish sneaker options to consider. Thanks to the "dad shoe" trend hitting the fashion month street style a few years ago, it has become hip to flaunt sneakers with any outfit. Choose from the classic kicks like Converse or Vans to all-out shiny designer shoes like a pair of glittery Golden Goose that shimmer in the heat. Even a bold neon Nike runner styled with a skimpy dress has become on-trend for festival wear. When comfort is a priority, flashy sneakers are definitely the best shoes for Coachella.

Lug sole
The lug sole boot has become the must-have item of footwear to wear everywhere so it's no wonder the edgy style has made the list of the best shoes for Coachella yet again. The lug sole boot features a toothy rubber sole, indented for traction, which is ideal for navigating any festival ground. Versatile as they are functional, lug sole boots look just as luxe when paired with daintier fashion festival trends as they do with edgier looks. With that being said, the lug sole toughens up any look to perfection.

Now that you know the best shoes for Coachella, you can find what to style them with.  CLICK HERE for 20 COACHELLA OUTFIT TRENDS FOR THE BEST MUSIC FESTIVAL STYLE OF 2023