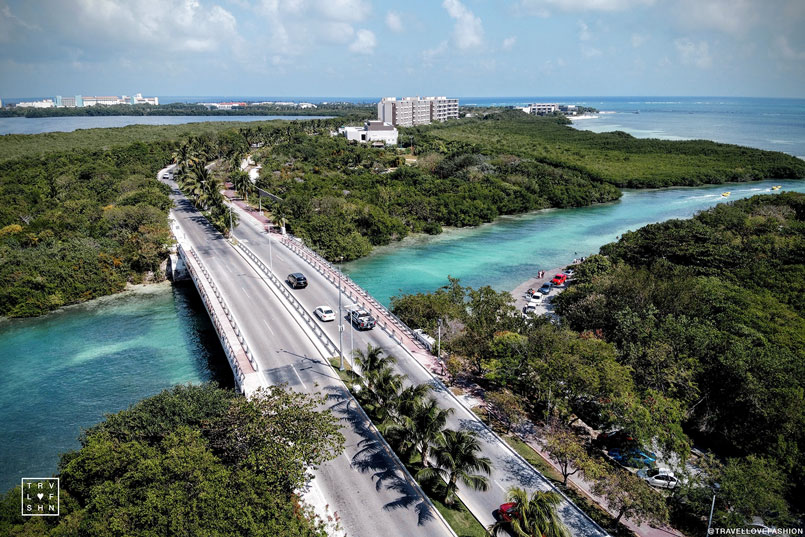 Is Uber Safe in Cancun, Mexico?
Traveling to Cancun and the Quintana Roo area in Mexico is an exciting and memorable experience. As a tourist to the Yucatan Peninsula, you may find yourself wondering about the safest and most convenient transportation options available. In recent years, ride-sharing services like Uber have gained popularity worldwide, but is Uber safe in Cancun?
In this article, we'll explore the legality of Uber in Mexico, its availability at Cancun Airport, pricing, safety considerations, and offer some helpful tips for a smooth Uber experience the next time you're on vacation in Cancun, Mexico.
Is Uber Legal in Cancun, Mexico?
After a long legal battle, Uber has finally been granted permission to operate legally in Cancun, as confirmed by a judge. The dispute arose due to objections raised by taxi drivers who believed that Uber should be subject to the same rules and regulations as traditional taxi services under the state mobility law. This contention led to a four-year wait before Uber could establish a legal presence in the city.
Although Uber has achieved legal authorization to operate in Cancun, the challenges for the ride-sharing service are far from resolved. Several factors contribute to the ongoing battle faced by Uber in the Quintana Roo region. Firstly, the decision to allow Uber to operate within specific zones, such as hotels, airport taxi services, and airport authorities, lies in their hands. This means that even with legal recognition, Uber's access to these zones is subject to approval from relevant entities.
Moreover, members of various taxi unions have expressed their strong discontent with the court ruling, indicating their intention to continue the fight against Uber's presence in Cancun. Their opposition poses an additional hurdle for Uber to overcome, as it may lead to continued resistance and potential legal obstacles.
It is important to note that the situation is dynamic and subject to change. The outcome will depend on various factors, including negotiations, further legal proceedings, and the willingness of all parties involved to find a resolution that suits their interests.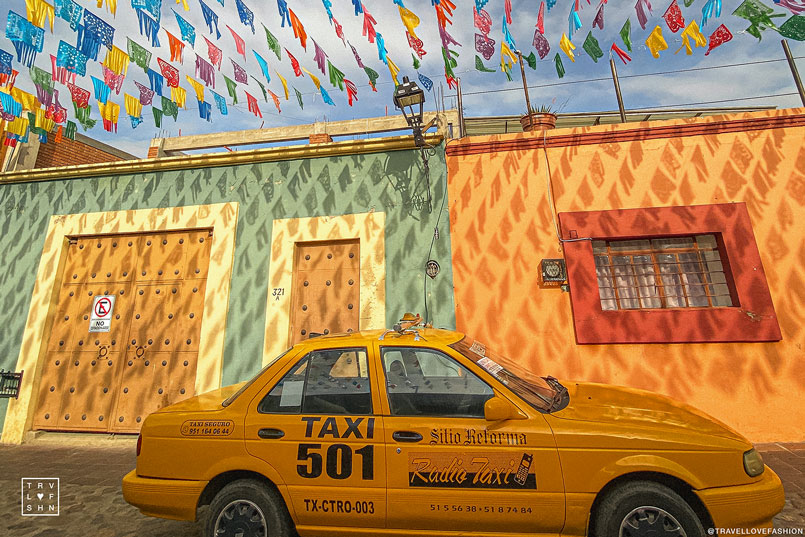 Can I take an Uber from the Cancun Airport?
Traveling from Cancun International Airport to the Hotel Zone by taxi can be quite expensive, with fares reaching up to $85 for a one-way trip. The availability of Uber at the airport is still uncertain, but if permitted, it could bring a refreshing change for tourists.
Currently, it is not recommended to use Uber from the Cancun International Airport.
Booking ahead of time through the airport or a private company may be the best and safest option when leaving the Cancun Airport.
How much is an Uber in Cancun?
Ubers are significantly more affordable than taxis throughout Cancun and the Quintana Roo region of Mexico. For example, a trip from the hotel zone in Cancun to The Cancun International Airport is around 400 pesos as opposed to 600 pesos quoted for a taxi by the hotel staff. Getting around the hotel zone and Cancun town center rides averaged around $5 USD.
Can I take an Uber to Cancun Airport from my Hotel?
Yes, Uber is the best and most affordable way to get from your hotel to the Cancun Airport. However, it is best to call the Uber away from the main entrance or any area with a lot of taxis. Walk to a parking area or along the road where a car can safely pull over to catch an Uber from your hotel to the Cancun Airport hassle-free.
Is Uber Safe in Cancun?
The ongoing tension between Uber and taxi drivers in Cancun has escalated to the point where Uber drivers have started refusing customers due to concerns over potential reprisals. This conflict has unfortunately resulted in instances of violence on multiple occasions. Just one day prior to the recent ruling, an Uber driver who picked up tourists from the roadside reportedly faced an attack where taxi drivers allegedly threw stones at the vehicle.
These acts of violence reflect the intensity of the battle between the two transportation services in Cancun. Such incidents not only highlight the safety risks faced by Uber drivers but also emphasize the deeply rooted animosity between Uber and the taxi industry in the area. The situation underscores the need for a peaceful resolution and effective measures to ensure the safety and fair operation of all transportation services in Cancun.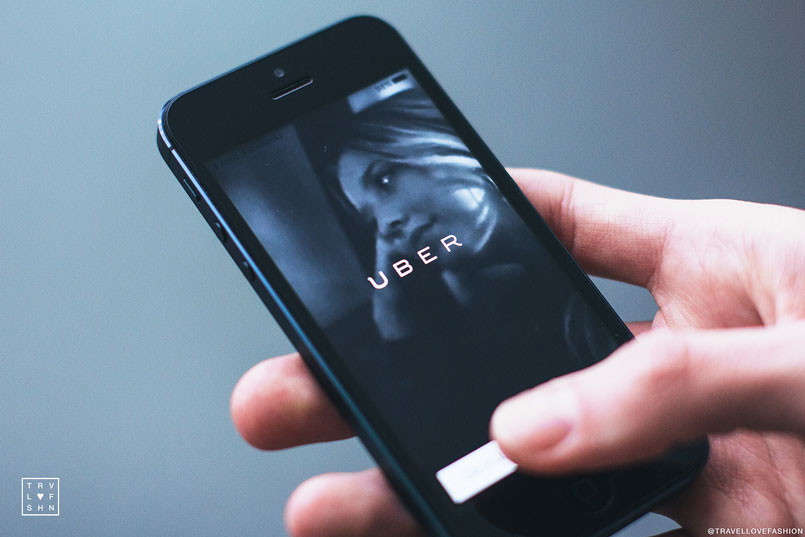 5 Tips for taking an Uber in Mexico
Don't get picked up at the airport, near taxis stands, or at the front entrance of hotels.
Have someone in your group opt for the front seat of the Uber.
Don't use Uber in the Tulum region of Mexico. The "taxi-mafia" tends to be most aggressive in this area.
Don't loudly announce you are looking for an Uber.
If someone approaches you about a ride while waiting for an Uber, say you're waiting for a friend.
Best ways to get around Cancun and the surrounding area in Mexico
Uber
Using Uber in Mexico is like using it in other countries. Passengers can download the Uber app, create an account, and request rides from their current location to their desired destination. The app provides information about the driver, including their name, photo, and ratings, ensuring transparency, and helping passengers feel secure.
Uber in Mexico typically accepts payments through the app, eliminating the need for cash transactions. This adds convenience and enhances safety for both passengers and drivers.
To ensure a hassle-free trip, be sure to check out the listed tips above for using Uber.
Mi Taxi App
Mi Taxi is a convenient ride-hailing app in Mexico that allows you to hail registered taxis directly from your phone. Similar to other popular ride-hailing apps, you simply input your location, and a registered cab will be dispatched to pick you up. This eliminates the uncertainty of hailing taxis on the street, ensuring that you ride in a registered and regulated vehicle. Additionally, you have the option to pre-register your destination for added convenience.
One of the key advantages of using Mi Taxi is the ability to share your real-time location, which is especially useful when traveling to unfamiliar areas. In case of an emergency, the app provides a Panic Button feature for immediate assistance. Another notable advantage is that Mi Taxi still allows cash payments for your trip, with fares calculated using the onboard taximeter. This flexibility appeals to many users who prefer paying in cash rather than through digital payment methods. With its user-friendly features and the ability to pay in cash, Mi Taxi offers a reliable and convenient transportation option for those in Mexico.
Pre-booked Transfers
To ensure a smooth and fair transportation experience, planning and booking airport taxis in Cancun ahead of time is crucial. These taxis have a reputation for taking advantage of arriving passengers, particularly since Uber is not permitted to pick up passengers at the airport.
By arranging a transfer through your hotel or pre-paying for your ride online, you not only reduce the risk of being overcharged but also spare yourself the hassle of starting your vacation with negotiations and haggling. Given the expected high volume of travelers in the Mexican Caribbean in the coming months, it is highly recommended to book ahead of time.
Pre-book your ride with a reputable airport transfer company in Cancun to avoid the challenges posed by the so-called "taxi mafia" and the overwhelming atmosphere of the "shark tank," the area just before exiting the airport where numerous transportation providers aggressively approach arriving passengers without prearranged transportation.
Public Transportation
While it may not be the most glamorous mode of transportation, opting for buses in Cancun is both efficient and highly cost-effective. With one-way fares as low as 12 pesos (approximately 60 cents) within the hotel zone, and even lower from other areas, it presents an affordable option for getting around. Buses in Cancun serve a wide range of locations, making it a convenient and safe choice. The user-friendly nature of the bus system adds to its appeal, ensuring a hassle-free experience for travelers.
Taxi
Getting a taxi in Cancun is undeniably convenient when traveling on vacation, especially for those who prefer to avoid driving in unfamiliar destinations. However, taking a taxi in Cancun can be a complex and often expensive experience. In the nearby town of Tulum, taxi fares are notorious for being higher than those in New York City, with average costs amounting to around 500 pesos ($24.35 USD) for a mere three-mile journey, and that's on a good day.
Despite Uber's current legal authorization to operate, the future of Uber in Cancun remains uncertain due to the anticipated resistance from taxi drivers. The ongoing battle between Uber and the taxi industry emphasizes the need for caution when selecting transportation options in the area. In such circumstances, it is advisable to prioritize safety by considering alternative choices, especially from the airport and in Tulum. Pre-booking transportation services through the airport or reputable private companies can offer a reliable and secure option for travelers. By planning ahead and opting for established providers, individuals can mitigate potential risks and ensure a smooth and hassle-free travel experience.