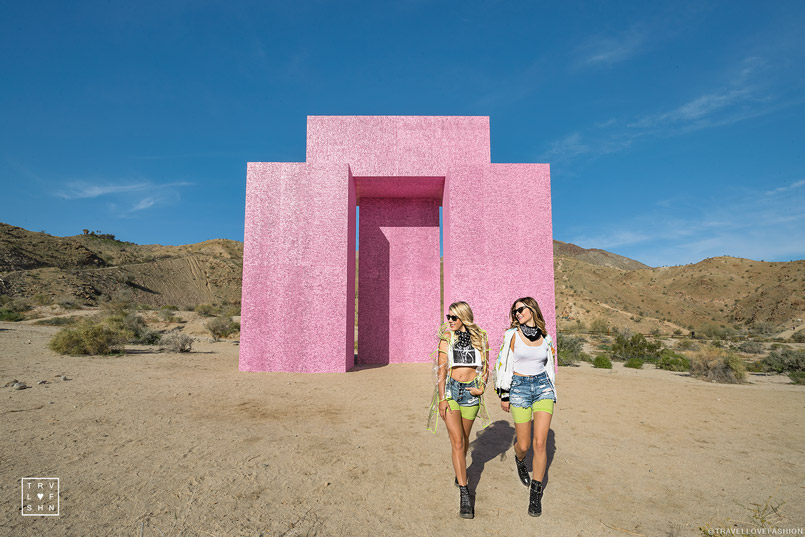 Desert X Palm Springs Guide
What is Desert X?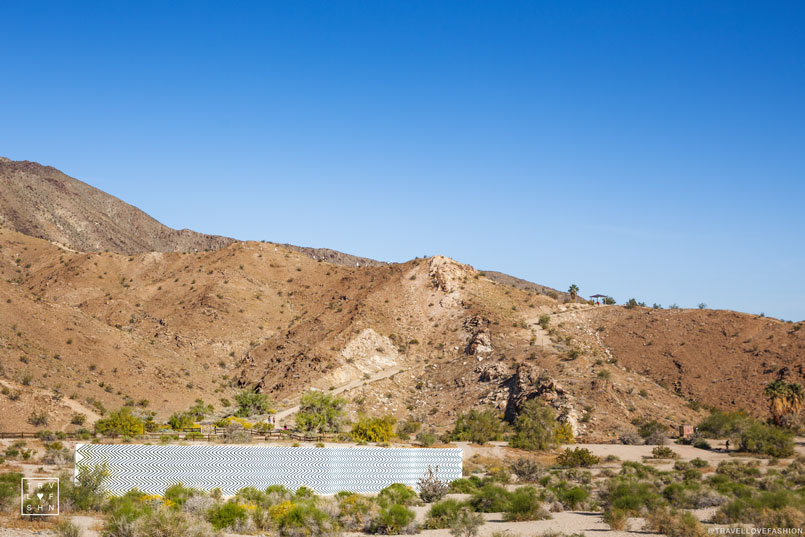 Wondering what is Desert X, exactly? You aren't alone. Most aren't aware that this land art exhibit in Palm Springs, CA is also actually a non-profit, charitable organization. It's focused on recurring, international, and modern art. The organization places an emphasis on the integration of art and the desert landscape with their recurring art festival in Palm Springs. Visitors to this California art exhibit will find larger-than-life pieces all around.
The goal is to promote the exchange of culture, fostering conversation, addressing issues in society. The amazing art is the platform to do it all. Though Desert X is a new art festival, its first year was 2017, it's grown into a major event. Many find it the perfect precursor to Coachella the following month. This Desert X guide answers all your questions about what Desert X is, what to do when you're there, and more, so read on and plan your trip! 
Where is Desert X?
What makes this art experience unique is where Desert X is located. It's not all in one place, rather, the installations are spread out around Palm Springs, CA and the Coachella Valley. Each piece uses the surrounding landscape, so each location is very important within the context of the art. 
When is Desert X?
Desert X 2023 opens on March 4th and runs through May 7th, so there's plenty of time to plan your trip to the most anticipated Coachella Valley art show this year. Desert X keeps all of their maps and programming under wraps until the show officially opens, so that's when you can download the app or stop by the Desert X Hub at the Ace Hotel & Swim Club in Palm Springs if you're already in town. 
How to Best Experience Desert X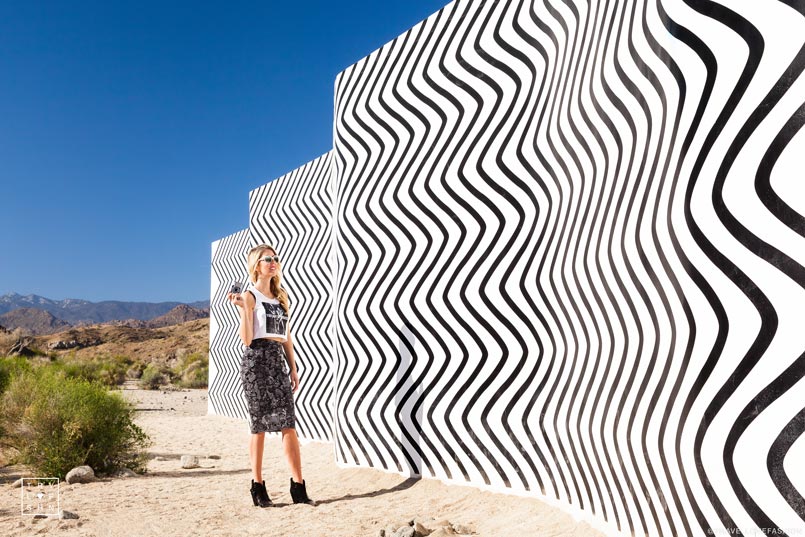 One of the things that makes Desert X such a cool and unique art festival is that you choose your own journey. How best to experience Desert X depends entirely on what your mood or style happens to be. You can see the whole series in just a day or two, or take your take and really soak in everything this Palm Springs art show has to offer. 
The Coachella Valley is located a few hours drive from the greater Los Angeles area (more if there's traffic) and is best accessed by car. A car is very handy for anyone heading to Desert X 2023 as that's the best way to get to and from each installation. There are guided tours available for small groups or corporations, but you'll have to make a donation for that. Getting to each location is easy if you follow the map and there's designated parking at each site denoted by signage, so you can't miss it! 
Desert X staff, known as docents, are on hand at most of the installations every Saturday from 10am to Noon if you'd like to learn more about a specific installation. There aren't bathrooms or vendors at the installations, so make sure you've eaten, have extra water and used the restroom before heading out to view the art. 
One of the best ways to ensure you don't miss anything at Desert X 2023 is to download the app. It has all the information you need from installation location to the hours each piece is open. The app will be available for download on March 4, 2023. 
How Much are Desert X Tickets?
Another bonus of this art show in Palm Springs is that Desert X isn't going to cost you very much. How much are Desert X tickets, you ask? They're free! The organization behind Desert X operates on contributions from donors, sponsors and other foundations. If you like what you see at Desert X, you can make a donation on their website. 
Best Places to Stay for Desert X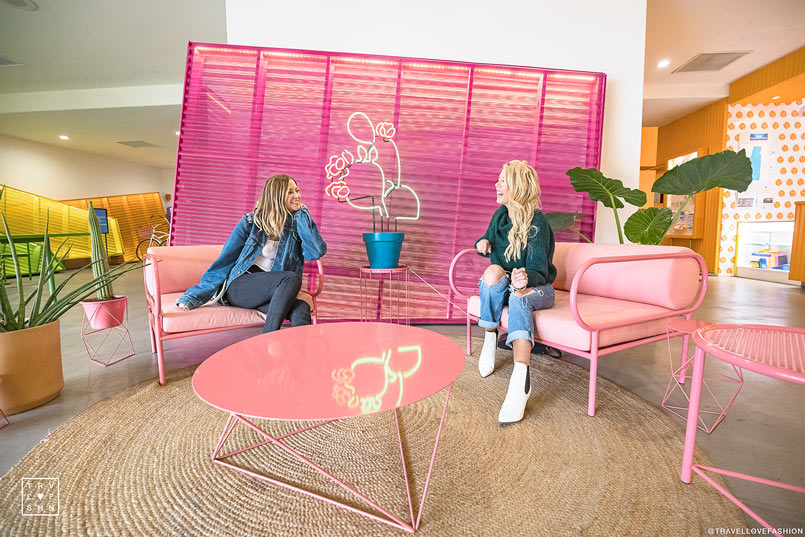 Desert X isn't the kind of place to pop in for the day. That's no fun! It's just not possible to see all of it in just one day, or even two days. Since you're going to want to be in the Palm Springs area for a few days, you're going to want to know the best place to stay for Desert X. Here are a few of my favorite places that you will love! 
Parker Palm Springs 
This hotspot luxury hotel in Palm Springs has a long history of Hollywood glitz and glam. You can really tell from the moment you walk in. Gorgeous interiors and secluded grounds adds to what makes this Palm Springs hotel one of the best. The rooms are very cute and eccentric with quirky furnishings, artwork, and other decor. 
The Saguaro Palm Springs
The most colorful hotel in Palm Springs, The Saguaro is hip, chic, trendy, and the vibe is right for anyone looking to have fun with the rest of the Palm Springs art show crowd. The hotel has a fun pool area and also a speakeasy-style bar serving up craft cocktails is the perfect pre-dinner spot. 
Casa Cody
If you're looking for a historical hotel in Palm Springs, look no further than Casa Cody. Built in the 1920's it's the oldest active hotel in Palm Springs. The site has a long history of pioneers and Hollywood legends alike stopping by. It's also a patron to the local arts community with its own performance stage. It's retro, it's cool, it's authentic… What's not to love about this Palm Springs hotel! Click HERE to book the hip Casa Cody for your Desert X Palm Springs adventure.
Sands Hotel and Spa Palm Springs
Located just outside of the town, Sands Hotel and Spa is a Palm Springs resort with a distinct pink color and Moroccan flair that fits perfectly with the desert around it. It's relaxing, luxurious, and exclusive with a beautiful pool area and only 46 rooms for guests. Click HERE to book your lovely stay in at the Sands Hotel and Spa for Desert X.
Korakia Pensione 
Styled like a Mediterranean resort, Korakia Pensione is a luxury Palm Springs hotel offering one of the most intimate experiences. If you're looking for a place to really unwind and relax after a long day of exploring, these luxury accommodations in Palm Springs should not be passed up. Click HERE to book your Desert X getaway at Karakia Pensione.
The Colony Palms Hotel and Bungalows 
Founded in the 1930's, The Colony Palms Hotel and Bungalows are a step back in time to when mobsters, Hollywood stars, and all manner of famous people were coming in for a good time. Styled like something out of Casablanca complete with Moroccan mosaic tiles, this hotel is renowned for its historic charm, but also luxurious accommodations. Click HERE to Book your stay at The Colony Palms Hotel and Bungalows in Palm Springs.
Best Desert X Tips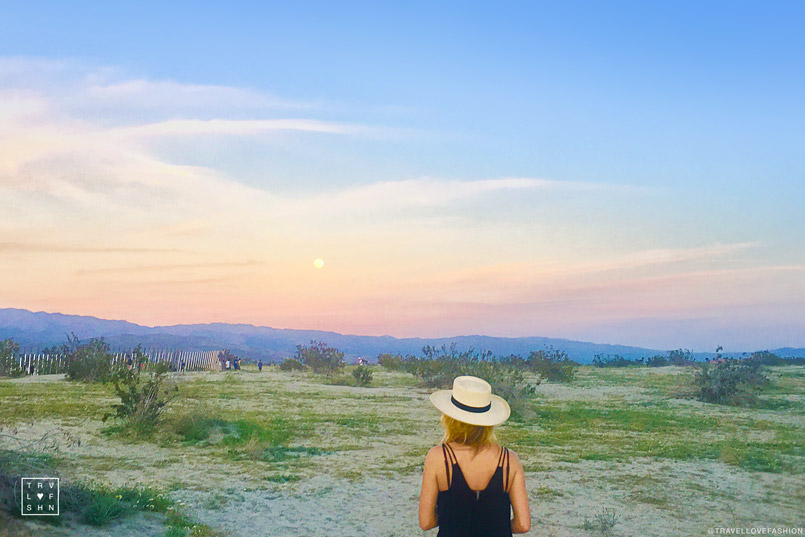 There are a number of tips and tricks to making your trip to Desert X fun and also convenient.  Along with things already mentioned like downloading the app and stopping into the Desert X Hub, here are a few tips and tricks you can use to make your Desert X experience better:
Download or screenshot maps as service can go in and out while driving around the desert areas of Palm Springs.

Make a plan for bathrooms and meals because there are no public restrooms or food available at art sites.

Go on a weekday, if possible, as fewer people means a more intimate experience.

Sunrise and sunset are often when each installation is most photogenic.

Wear comfortable clothing and shoes so you can walk along the desert gravel.

Hydrate, hydrate, hydrate – the desert sun gets hotter than you think!
Are you going to Desert X? Let me know in the comments and see you there!