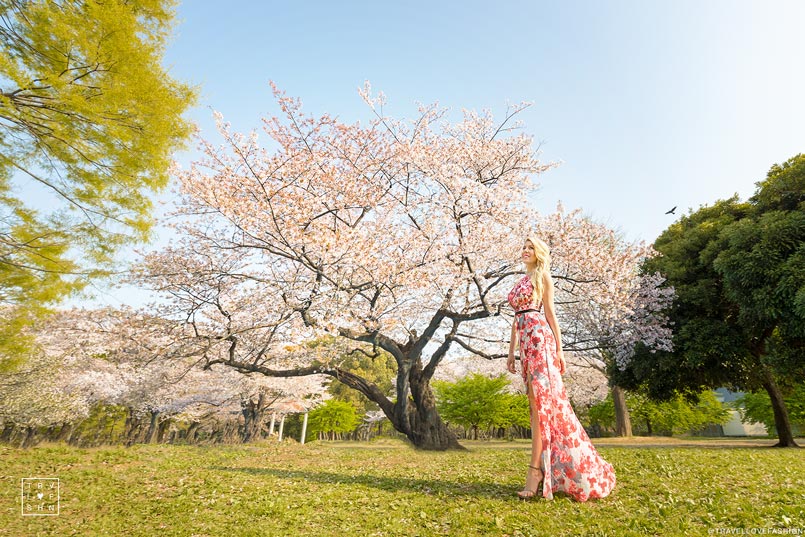 Best Places to View the Cherry Blossoms in Tokyo, Japan
As spring arrives in Tokyo, the city transforms into a wonderland of delicate pink petals. The cherry blossoms are in bloom. For a few short weeks, the city is awash with a sea of soft pink and white, and locals and visitors alike come together to celebrate the beauty of the sakura. For those looking to visit the best places for cherry blossoms in Tokyo, read on! 
The cherry blossom, or sakura in Japanese, has a long and rich history in Japan. It is said that the tradition of hanami, or cherry blossom viewing, began over a thousand years ago when aristocrats would gather under blooming cherry trees to enjoy sake and poetry readings. Today, the tradition lives on, and hanami parties can be found in parks and gardens across the Japanese capital of Tokyo. Cherry blossom season in Tokyo typically begins in late March and lasts for only a few weeks. During this time, locals and tourists alike flock to parks and gardens throughout the city to admire the blossoms in all their glory.
There are several places where you can see these beautiful pink flowers in bloom. Here are some of the best places to see cherry blossoms in Tokyo:
Shinjuku Gyoen National Garden
This spacious park has over 1,000 cherry blossom trees, including some rare varieties. There are also English gardens, French gardens, and traditional Japanese gardens to explore. This expansive park features a wide variety of cherry trees, including some rare species not found in other parts of the city. Shinjuku Gyoen National Park is also home to a traditional Japanese garden and a greenhouse that showcases exotic plants from around the world.
Ueno Park
One of the most popular spots to see cherry blossoms in Tokyo is the famous Ueno Park. The park has over 1,000 cherry blossom trees, as well as several museums and a zoo. Here, thousands of cherry trees line the paths and create a breathtaking canopy of pink and white blossoms. Visitors can take a leisurely stroll through the park or have a picnic under the trees while enjoying the stunning views.
Chidorigafuchi 
Located next to the Imperial Palace, Chidorigafuchi is a moat that is lined with cherry blossom trees. Visitors can rent rowboats to view the blossoms from the water.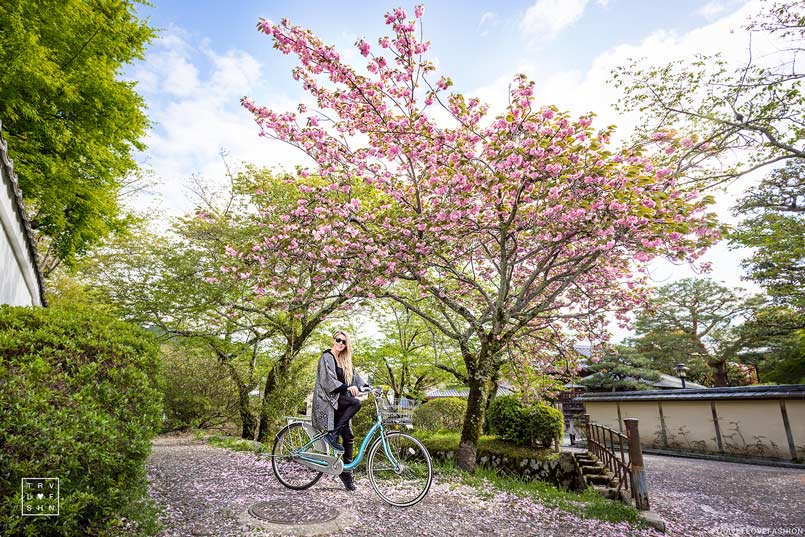 Meguro River
The Meguro River in Tokyo is lined with cherry blossom trees, creating a picturesque scene when the flowers are in bloom. There are also several cafes and restaurants along the riverbank. At night, the 800 cherry trees enjoy shining lights, creating a romantic and enchanting atmosphere. Take a stroll along the riverbank and enter a world of pink petals and twinkling lights.
Yoyogi Park
Yoyogi Park is a popular spot for picnicking and relaxing under the cherry blossom trees. The park also hosts several events during cherry blossom season, including traditional Japanese music performances.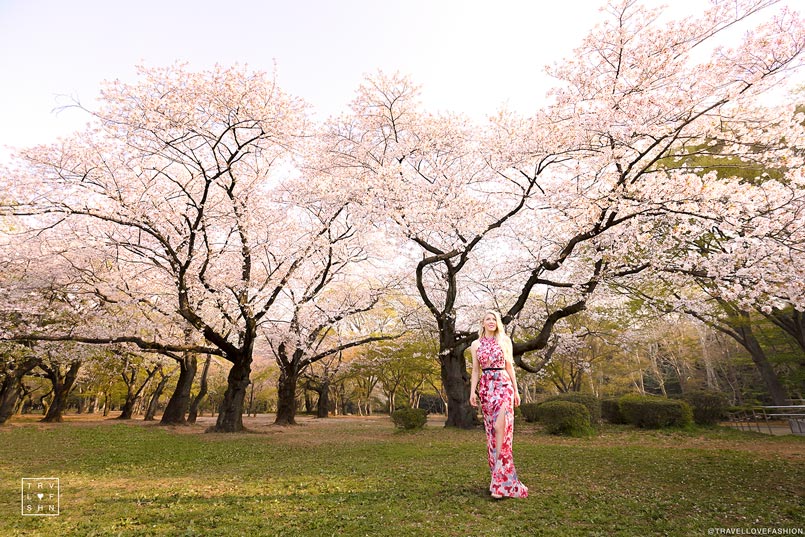 Inokashira Park
Inokashira Park is a beautiful park that is home to a large pond, cherry blossom trees, and several temples and shrines.
Sumida Park
Sumida Park is a popular destination for cherry blossom viewing in the Asakusa area of Tokyo. The park has over 600 cherry blossom trees, as well as several food vendors.
Rikugien Garden
Rikugien Garden is a traditional Japanese garden that is famous for its autumn leaves, but also has a section with cherry blossom trees. The garden is a great place to relax and enjoy the beauty of the flowers.
District of Asakusa
For a more traditional experience viewing cherry blossoms in Tokyo, visitors can head to the historic district of Asakusa and visit the famous Sensoji Temple. The temple's grounds are home to several cherry trees, and the sight of the blossoms against the backdrop of the ancient temple buildings is truly breathtaking.
These are just a few of the many places where you can see cherry blossoms in Tokyo. The best time to view the flowers is usually from late March to early April, but the exact timing can vary depending on the weather. Be sure to check the bloom forecast before planning your trip. Of course, the cherry blossom season lasts only a few weeks, but for those brief moments, Tokyo is a pink petal paradise.
Other Cherry Bloom Experiences in Tokyo
In addition to the many parks and gardens, Tokyo also hosts several cherry blossom festivals and events throughout the season. One of the most popular is the annual Sumida River Fireworks Festival, which takes place in late April and features spectacular fireworks display set against the backdrop of the cherry blossoms.
Of course, no cherry blossom experience in Tokyo would be complete without trying some of the delicious cherry blossom-themed treats that are available during the season. From sakura-flavored mochi to cherry blossom-infused tea, there is no shortage of delicious treats to sample. If you're looking for things to do in Tokyo, these treats are a can't-miss!
Overall, cherry blossom season in Tokyo is an unforgettable experience that should not be missed. Whether you are a first-time visitor or a seasoned traveler, the sight of these delicate flowers in bloom is sure to leave you with memories that will last a lifetime.