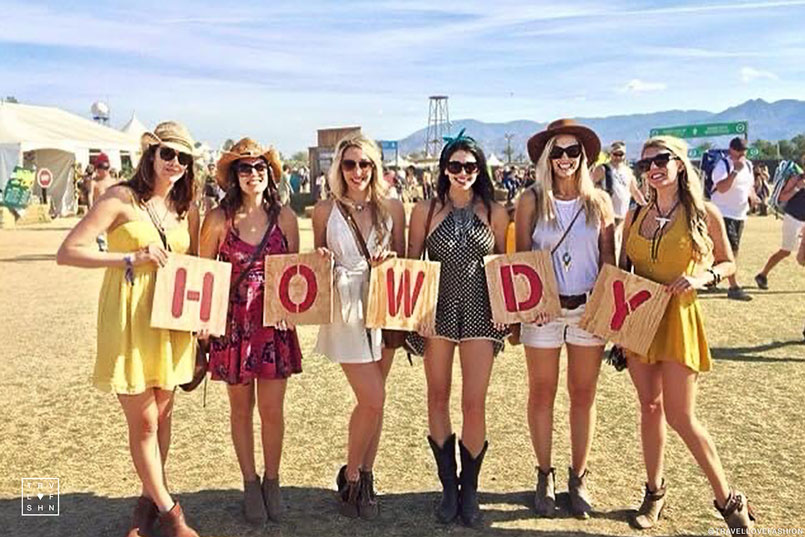 Stagecoach Music Festival is an annual three-day event that takes place in Indio, California, and features some of the biggest names in country music. When most think of California music festivals, Coachella is the one that comes to mind. However, Stagecoach is just as fun for fans of country music concerts and fashionable festival outfits.
If you're planning on attending this country music festival in California, it's important to plan your outfits ahead of time so you can look stylish and stay comfortable all weekend long. Find the best festival outfit for Stagecoach starts with the latest trends in festival fashion and styling them together for that perfect look everyone will be jealous of.  The Stagecoach Music Festival lineup brings in some of the biggest country stars like Luke Bryan, Chris Stapleton, and Kane Brown so you're going to want your look to match the star-power. 
Here are some tips on what to wear to Stagecoach Music Festival for women:
Comfortable Shoes
You'll be spending a lot of time on your feet, so it's important to wear comfortable shoes. Opt for flat boots, sneakers, or cowboy boots that you've broken in beforehand.

Sun Protection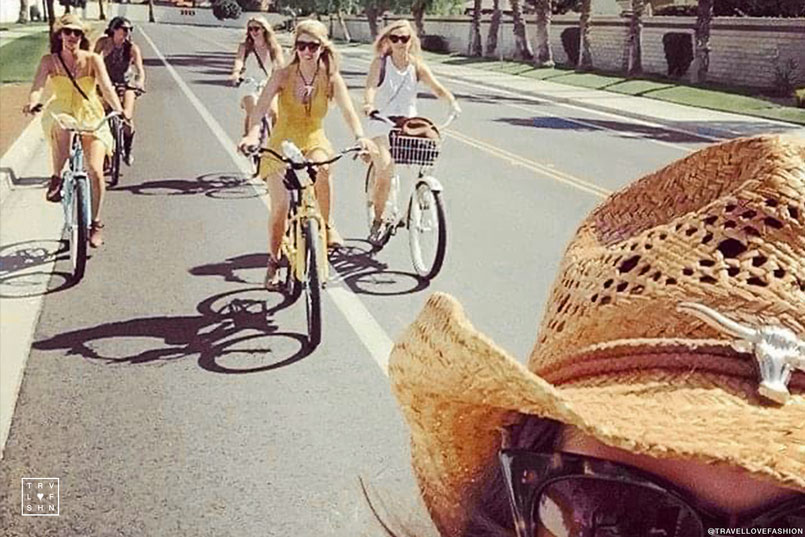 The festival takes place in the desert, so it's important to protect your skin from the sun. Wear a wide-brimmed hat, sunglasses, and apply sunscreen liberally throughout the day.

Denim Shorts or Skirt
Denim shorts, and now trendy again denim skirt, are a classic choice for what to wear to Stagecoach. They're perfect for the warm California desert weather. Pair them with a graphic tee, tank top, or flowy blouse for a comfortable and stylish look. Denim is also a classic country music style that never goes away!

Maxi Dresses
Maxi dresses are a great choice for music festivals because they're comfortable, lightweight, and easy to move around in. Choose a colorful or patterned dress to stand out in the crowd. Maxi dresses are the #1 choice for what to wear to Stagecoach.

Western-Inspired Accessories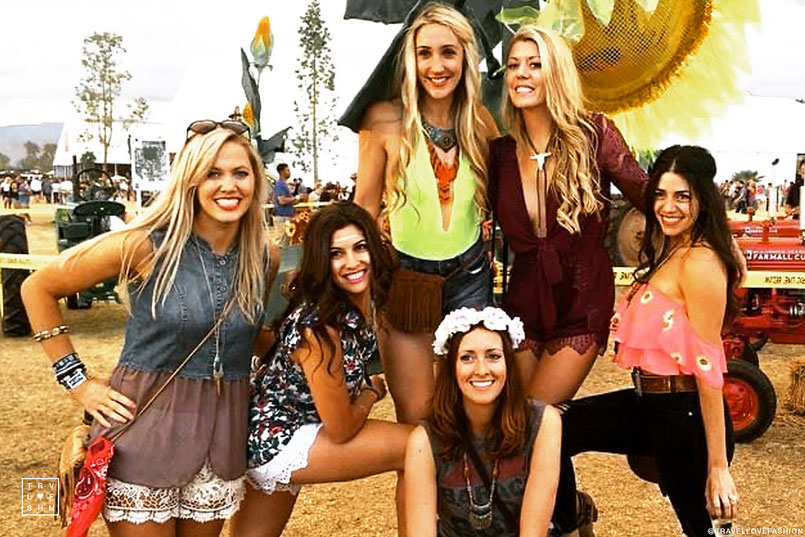 Since the festival has a country theme, it's fun to incorporate some western-inspired accessories into your Stagecoach outfit. Think cowboy hats, belt buckles, fringe bags, and statement jewelry.

Layers
Although the days can be hot, the desert nights can get chilly. Bring a light jacket or sweater to layer over your outfit in the evening.

Crossbody Bag
A crossbody bag is a great choice for festivals because it allows you to keep your hands free and your belongings secure. Choose a bag with a fun pattern or color to add some personality to your outfit.

Remember to have fun with your outfit and incorporate your personal style into your country music festival look. With these tips, you'll be ready to rock out at Stagecoach Music Festival in style. Giddy-up, partner!