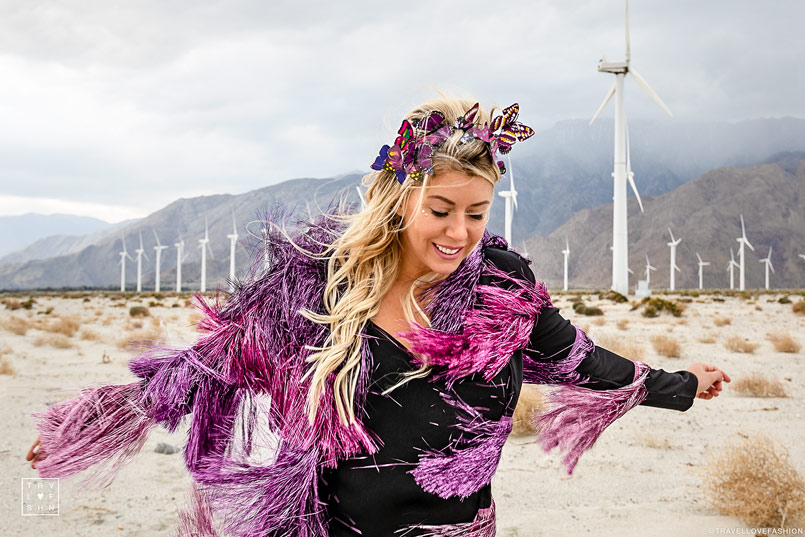 Festival season is upon us, which means it's time to start planning the perfect Coachella outfits. The annual six-day festival brings out some of the best festival looks of the year. We have all come to expect the token flower crowns, boho dresses, and abundance of glitter, but dressing for this Southern California music festival doesn't have to be so predictable. With these hot trends for Spring 2020, you can create some genuinely chic, fun, and unique get-ups worthy of the A-list Coachella crowd. (After planning your outfits makes sure to check out the full Coachella 2020 Guide HERE!)
Ahead of this April's festival, here are 11 trends worth fawning over (and recreating!)
Crochet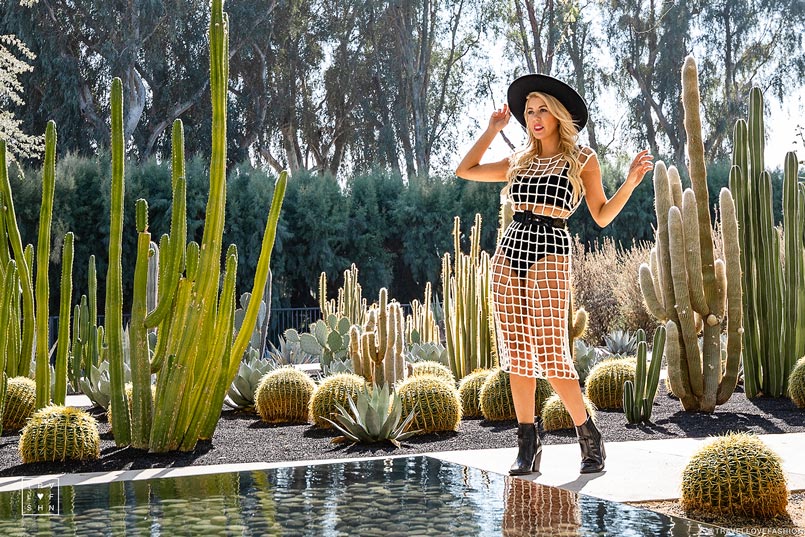 One of this spring's hottest trends – crochet – could not be more ideal for wearing to Coachella 2020. It's the perfect look to help keep your sunbaked body ventilated in style. You can choose a tight-knit crochet dress or two-piece for an easy yet stylish Coachella outfit. Or choose a loose-knit crochet to throw over a swimsuit or bra top for an all-around on-trend Coachella look.

Neon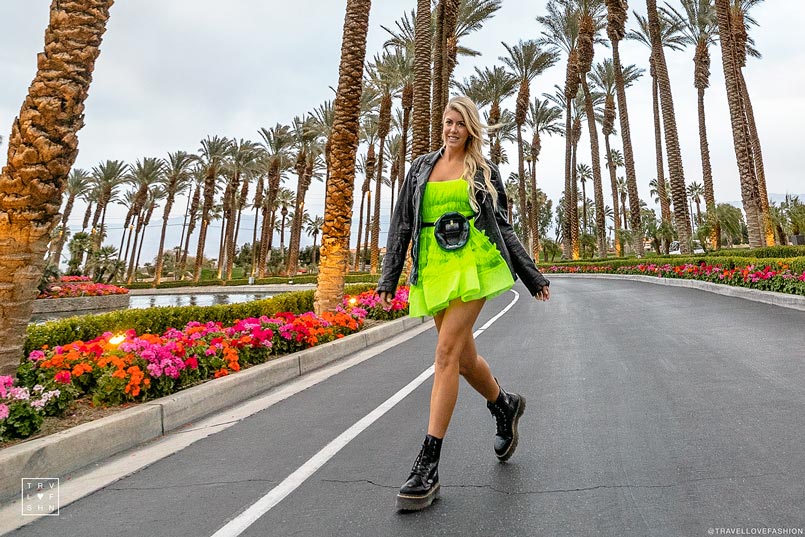 Fluorescent shades already hit the Coachella scene last year, but those of us who thought the in-your-face look was nothing more than a passing Instagram trend is about to be proven wrong. The catwalks of NYFW confidently championed the full spectrum of neon colors, but hot pink and fluorescent green were particularly prevalent. For a stand out Coachella outfit, choose a neon set or dress. For a subtler but equally fresh Coachella-worthy look, try one of makeup's hottest trends: neon eyeshadow, liner, or lip color. The limit for embracing neon does not exist.

Corset/Bra Tops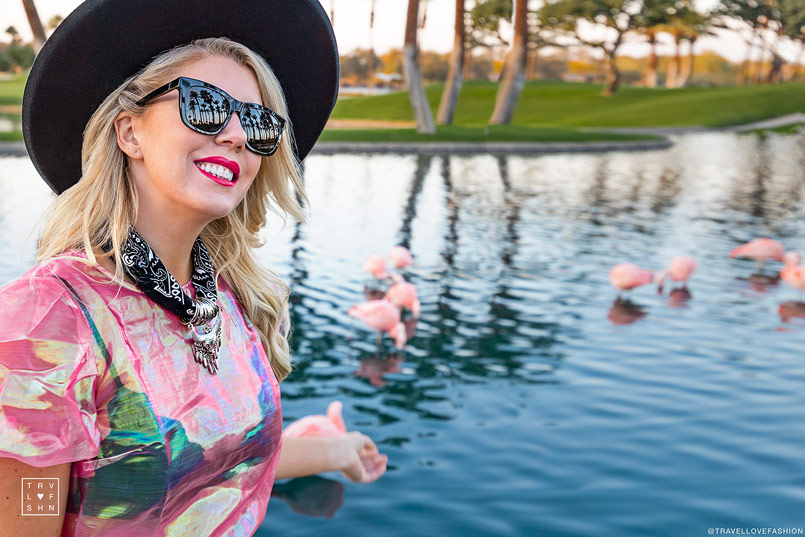 Bustier and bra tops will be Coachella 2020's take on the crop top. This is another perfect trend for Coachella's scorching weather situation. If you're want to show some skin, throw on a lingerie-inspired top with some denim shorts, and you are good to go. If you are a little more demure, pair a bra top under the next trend listed for a highly Instagramable Coachella outfit.

Sheer Fabric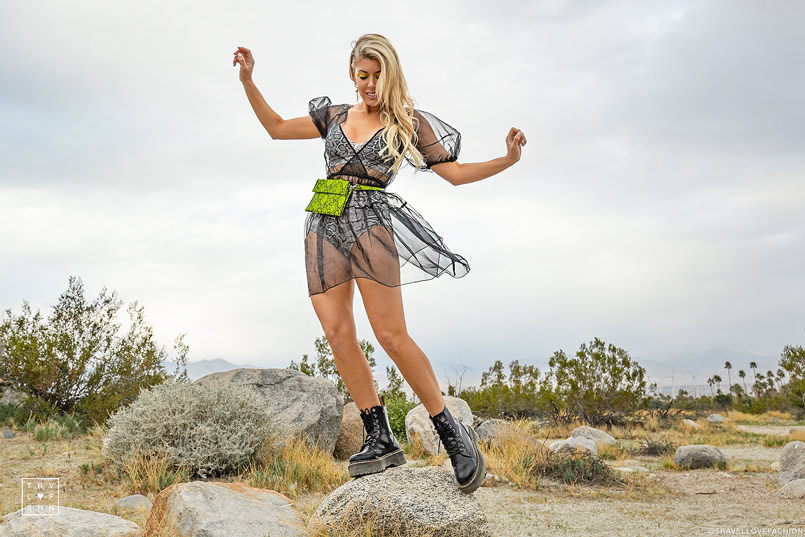 Sheer fabrics will be center stage this year at the Indio music festival. Being that the festival takes place in the middle of the desert, you don't want to be lugging around heavy layers all day. Sheer fabrics are breezy, light, and extremely fashionable. Sheer robes and shirts are an easy addition to any outfit you have already decided to wear this year. Or take it up a notch with a sheer dress over a bodysuit. Layering with sheer fabrics offers endless ways to enhance your Coachella outfit potential and keep the sun rays at bay.

Snakeskin Print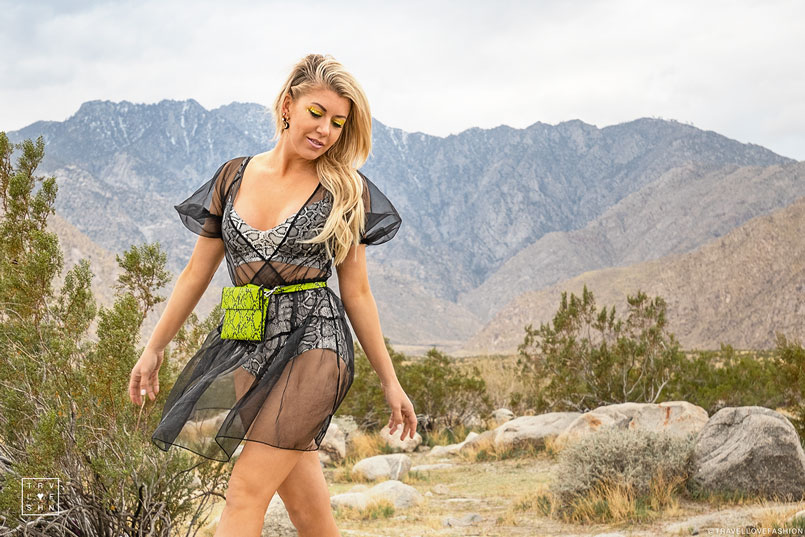 Snakeskin print is an incredibly chic trend that elevates any look and is super easy to wear. When worn in its traditional color palette, snakeskin print feels like a neutral, making it a sleek yet efficient way to break up an all-black outfit. If you're looking for something bolder, choose a snakeskin print in a bright color for a funky yet stylish Coachella outfit. Whether neutral or bold, it's hard to go wrong with a snake print.

Fringe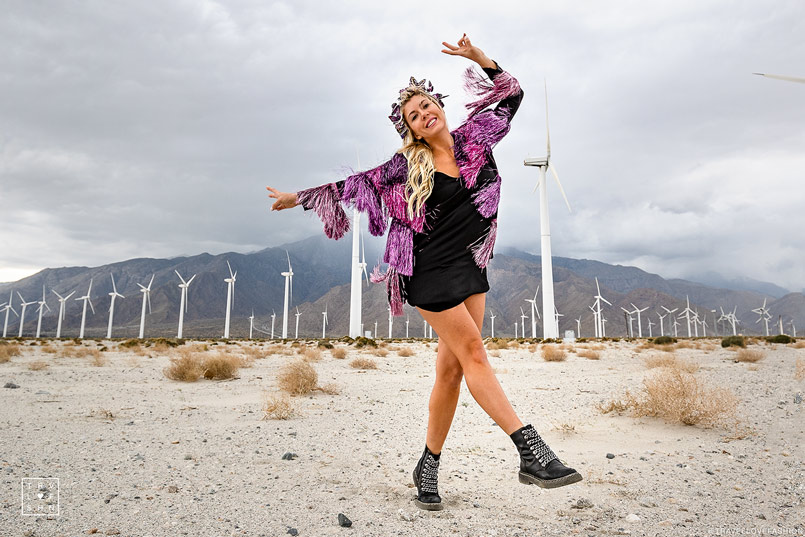 The fringe trend is hotter than ever, showing on nearly every runway this past fashion month. After last year's western trend, fringe has manifested into a must-have accent. Be it on your ears, arms, or even feet – nowhere is taboo for fringe lovers this season. And take it from me, fringe is one of the most fun festival outfit trends because it is so fun to dance in!

Butterflies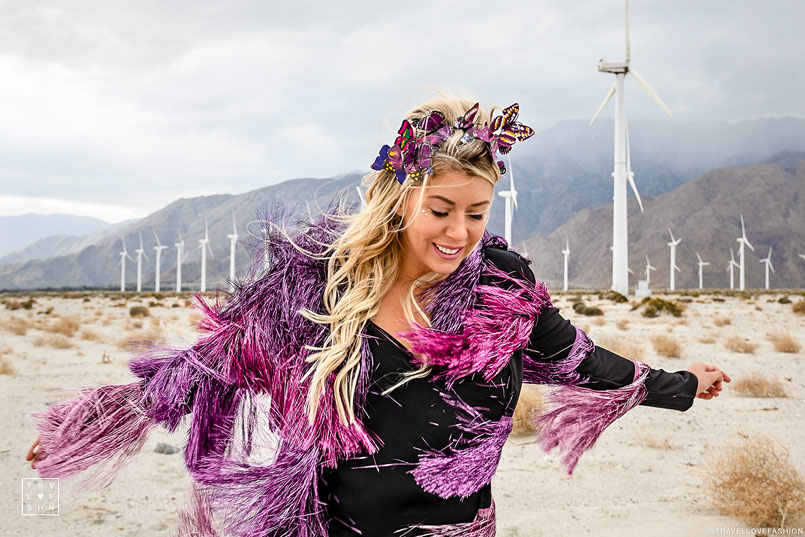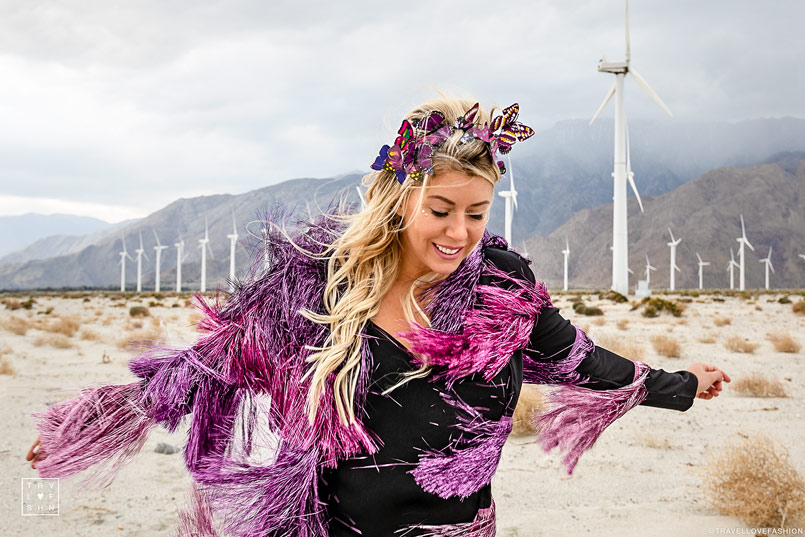 Fashion can't get enough of the 90's trends, and now butterflies are making a significant comeback. If you feel a bit intimidated by this colorful, super cute trend, then don't worry because there are tons of ways to wear it without going overboard. For a low-key look, try pairing a minimal top featuring a single embroidered butterfly with your favorite pair of cutoffs, or you could focus on accessories by adding a sparkly necklace or glittery hair clips for a playful look. If you want to go bold, why not rock a head-to-toe set covered in butterflies?

Iridescent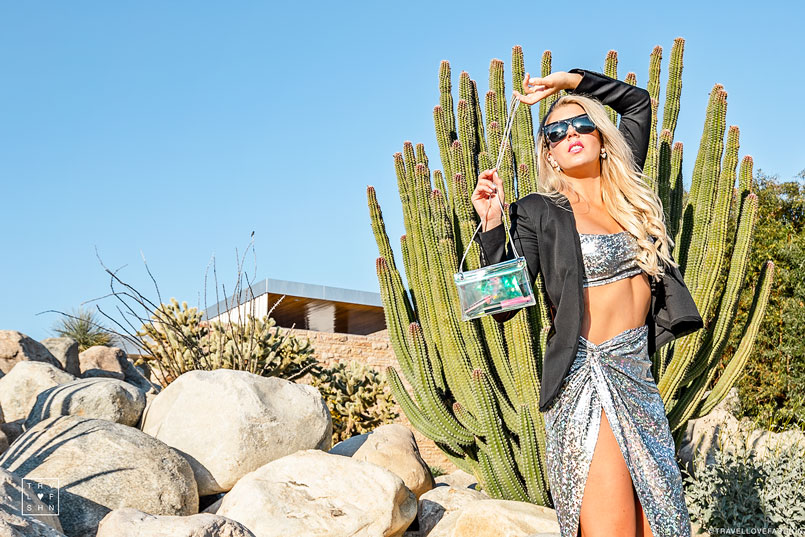 Iridescent is the phenomenon in which a surface appears to change color depending on the angle of the viewer. Also referred to as "holographic," "hypnotic," "unicorn," or "mermaid," this futuristic aesthetic is found in a variety of color combinations. Basically, it's the metallic family's whimsical cousin. The one-of-a-kind look recalls the colors found in oil slicks but feels streamlined and decidedly stylish. The moment the sun's rays catch your outfit, you'll be front and center with one of Coachella 2020's hottest looks.

Pearls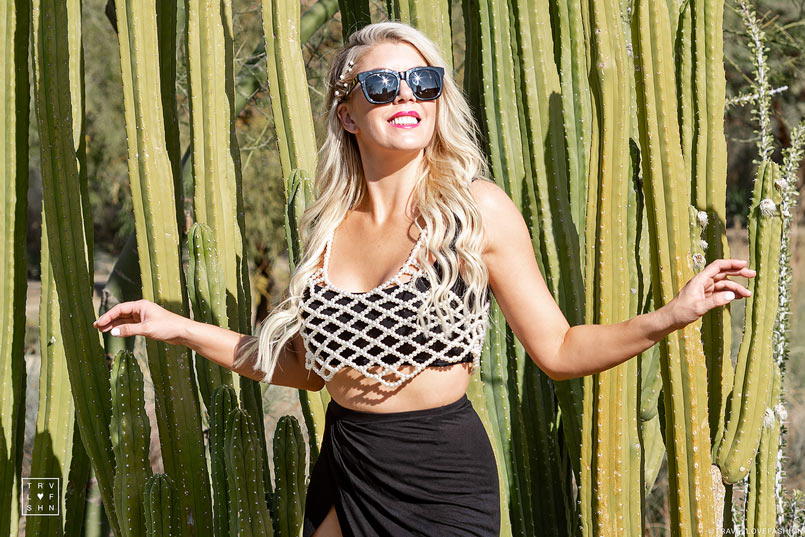 Coachella outfits don't always demand to be insanely intense nor boldly out there! In fact, trending in-style can sometimes embody subtle accents, which brings us to one of the biggest Coachella 2020 outfit trends: pearls. Renowned for their classic appeal, pearls have undergone a modern makeover with endless possibilities as to where and how they can be worn. Add a little trendy elegance to your Coachella 2020 looks with pearl-encrusted clothing, shoes, handbags, jewelry, and, last but not least, hairstyles.

Tie-dye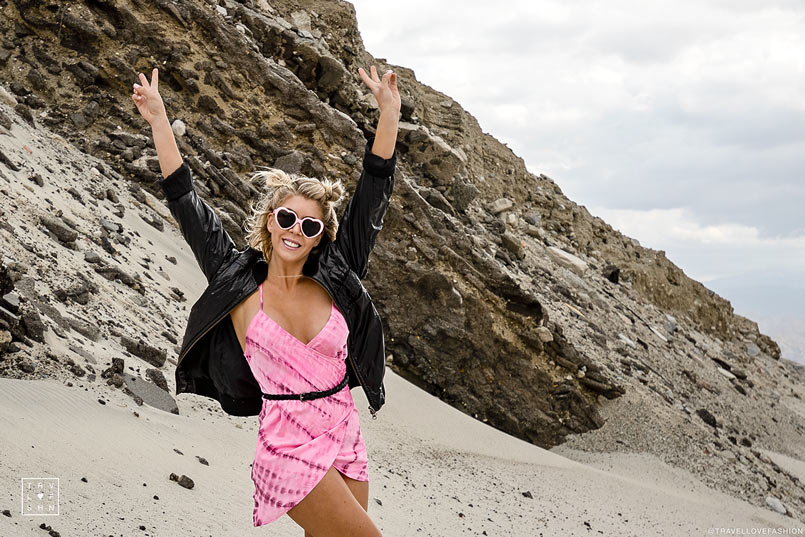 Tie-dye isn't just for sleepover camp anymore, and it will be one of the biggest trends on the music festival scene. Tie-dye's vibrant colors embody the free-spirited and eccentric lifestyle perfect for Coachella. Do it up with a full tie-dye jumpsuit or dress. For a more low-key vibe, add just a touch with a tie-dye bandana or scrunchie. 

Combat Boots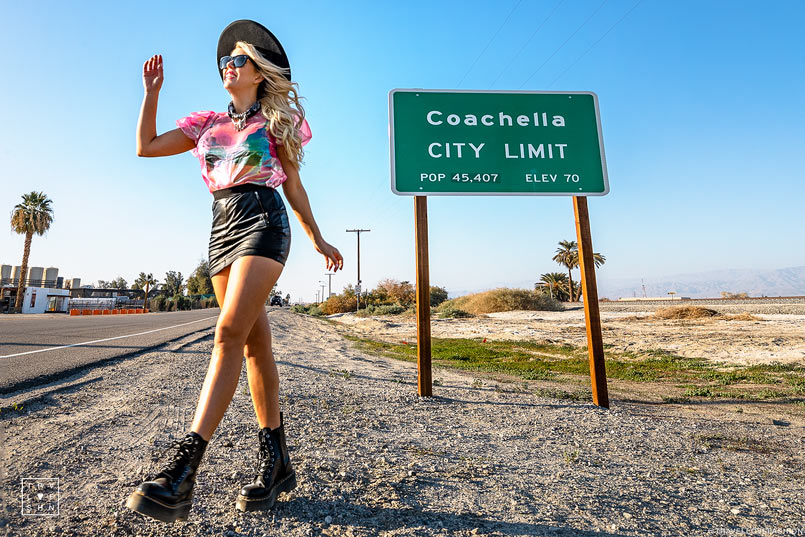 Footwear is easily one of the biggest factors in your comfort level for the weekend. A pair of sturdy boots can complement most Coachella outfits while also keeping your feet protected. This year's Coachella favorite boot pick is the combat boot – boots that, at the very least, truly were made for walking – are perfect for dancing the weekend away. Their comfort paired with their versatile, chunky, and funky appearance makes combat boots the ideal music festival shoe. 

Done planning your perfect Coachella outfits? Make sure you head over to the full Coachella 2020 festival guide HERE!