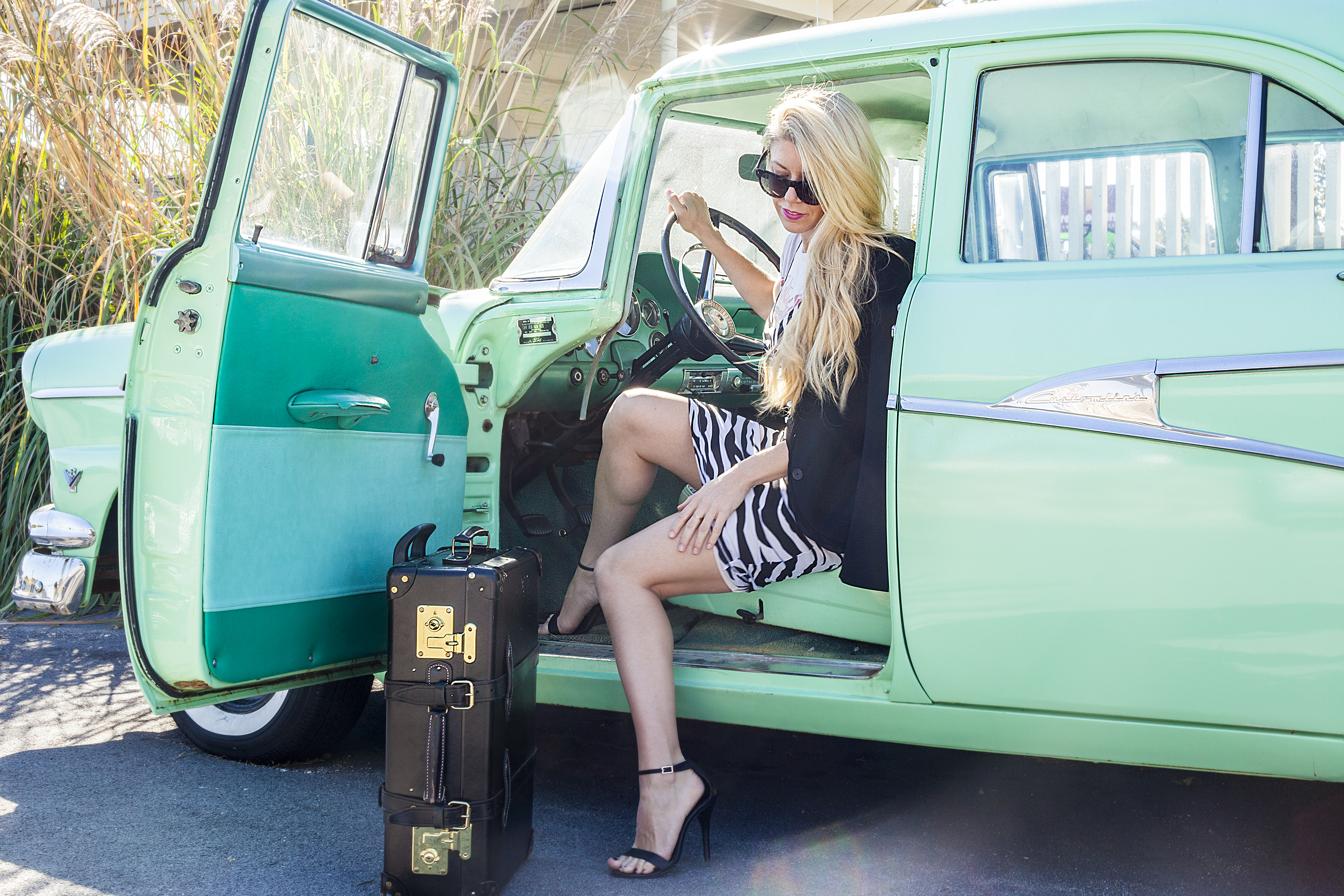 Finding the perfect items to pack, that are equally fashionable and functional, is every stylish traveler's goal. However, keeping up with all the latest street style trends can be difficult with limited packing space, but updating a few key pieces each season can help beat the wardrobe boredom that comes with living out of a suitcase.
Belt Bags
Keep your possessions close, travel hands free, and look amazing? Sounds like the dream travel purse. Belt bags are one of the biggest trends of the season, and couldn't be more practical for the lady on the go.

Newsboy Hat or Beret
A hat that is easy to pack is not always easy to come by. Luckily the two biggest hat trends this year are the beret and newsboy hat. Both are made of soft material so they can effortlessly be packed. A great hat is one of the simplest ways to upgrade a look.

Booties – in Red, White, or Silver
The black bootie is a stylish traveler's staple. This season, why not swap it for a more adventurous bootie in red, white, or silver? While it may seem unfathomable to have a colored bootie as a staple, check out the look below to see just how versatile this season's boots are.

Teddy Jacket
If only all trends could be this comfortable. Wearing one these jackets is literally like snuggling a teddy bear. If you're more in to neutrals, go with a soft tan or cream. Feeling more adventurous? Go with one of this season's hot colors pink or blue. The "teddy" jacket is perfect for looking (and feeling) fly, whether on a plane or in the streets.

Sleek Trench
Versatility is the name of the game when it comes to finding the perfect jacket to pack. A sleek trench will have you looking your best, rain or shine. Another bonus about traveling with a trench coat is it transitions from day to night flawlessly.

Monotone outfits
A great travel wardrobe consists of pieces that are easily interchangeable between outfits. This fact makes the trend of monotone outfits perfect for packing. Doesn't get any easier than mixing and matching clothing all in the same color.

Shiny leggings
Another staple of the stylish traveler's wardrobe is black leggings. Update this look by switching to a shiny legging. These leggings will always look stylish whether dressed up or down. Make sure to get a stretchy shiny legging, which is perfect for stylish travel without sacrificing comfort.

Polka dots
The print of the season is 100% polka dots. Add anything polka dot, from a dress, pants, or even a scarf, to spruce up your travel garb. Go with a flowy light fabric to avoid losing a lot of space in your luggage.

Waist Belt
This trend is a cinch to add to your travel wardrobe. (Haha, get it?) A waist belt can be added to any item you already travel with. Throw it over a dress, high-waisted pants or skirt, or even a coat for an instantly updated look.

Small Sunglasses
Anything with the word small in the title is a welcome addition when adding to your travel essentials. However, don't expect a small impact from these sunnies, these glasses are one of the most fashion forward items of the year.

WANT MORE? Check out NYFW's 50 Top Trends Straight off the Runway