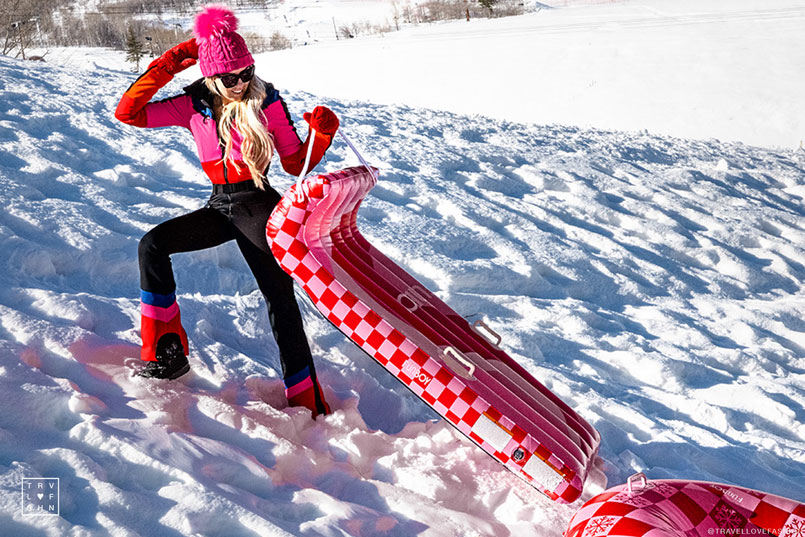 Park City, Utah Travel Guide – Everything You Need to Know for your Ski Holiday
When it comes to states with great skiing and snowboarding, Utah is definitely near the top of the list. Consistent snowfall throughout the winter coupled with terrain for all abilities make Utah ski resorts some of the best in the world. Park City Mountain Resort has come a long way since it's early days and it continues to grow with new mergers and high-speed lifts for guests to enjoy. A new merger with nearby Canyons brings Park City Mountain's skiable terrain to over 7,000 acres with hundreds of inches of snowfall during the winter months. The town of Park City is also growing with the vibrant Main Street welcoming new businesses each year. The most popular time of the year to visit is during the famous Sundance Film Festival in January, which highlights independent movies from around the world. In this Park City, Utah travel guide you'll find the places to stay, eat, shop and have fun during your visit to this Utah mountain town!
Where to Stay in Park City, Utah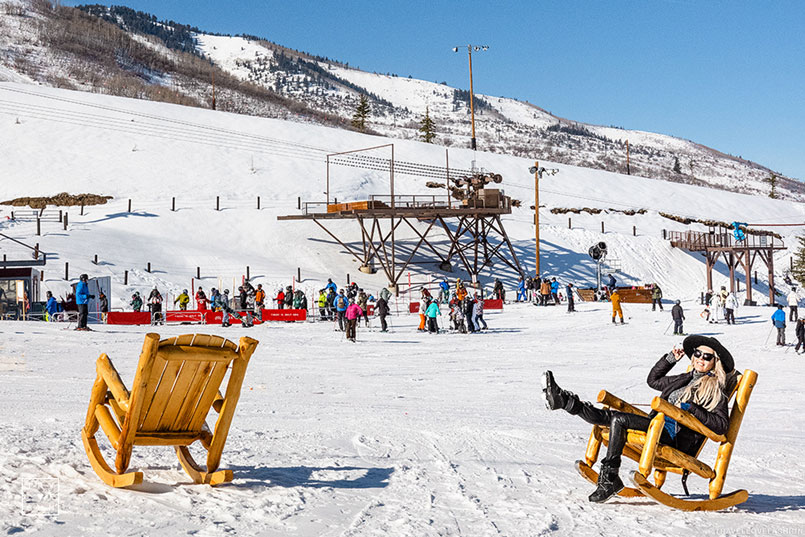 Hotels
Montage Deer Valley   
One of the most opulent and exclusive resorts in all of Park City, Montage Deer Valley doesn't skimp on luxury. The hotel and spa are popular with guests who want to hit the slopes as well as those who aren't. A kids club and a variety of winter activities outside of skiing or snowboarding are some highlights of note, as well as multiple dining options on the resort property. Dining at Yama Sushi, Daly's Pub and Apex are popular spots for those coming off the slopes! CLICK HERE to BOOK your luxury vacation at the Monatge Deer Valley!
Marriott's MountainSide 
Nothing beats the convenience of ski-in/ski-out and nowhere is it easier than at Marriott's MountainSide. Whether you're a two-some or the whole family, Marriott's MountainSide is located nearby to great skiing, but also to attractions like Hogle Zoo, Clark's Planetarium, golf, fly-fishing and Main Street's many shops and restaurants. The hotel is very kid-friendly and has a heated outdoor pool, a fitness center and even a movie theater. You can also opt to stay in villas rather than a standard hotel room which come with fully equipped kitchens, a living room with a fireplace, dining area and separate bedrooms with private bathrooms. CLICK HERE to BOOK your stay at Marriott's MountainSide in Park City, Utah!
St. Regis 
When looking for luxury accommodations in the Deer Valley/Park City area, the St. Regis should be at the top of the list. Along with ski-in/ski-out access, the resort features a private ski valet and an exclusive day spa called Remède. Three dining venues on-site mean you're never far from a great meal before or after you hit the slopes for the day. After a long day of skiing, nothing looks and feels better than plush bedding and marble bathrooms! CLICK HERE to BOOK your luxury holiday at the St. Regis Deer Valley!
Airbnbs Downtown
Washington School House
Fully refurbished with 12 private rooms, Washington School House is a popular Airbnb rental option for those going on a ski vacation to Park City. All the floors are reclaimed oak with vintage rugs and white interiors for a less rustic atmosphere. Not only do guests get complimentary breakfast, but the heated pool and outdoor fire pit are a popular option after a day skiing or snowboarding at Park City Mountain. 
Park City Imperial Penthouse 
If you're traveling to Park City for a ski vacation or for Sundance Film Festival and you're with a group of people, there's no better accommodations than the Park City Imperial Penthouse. Located on Park City's historic main street, Imperial House is close to all the best skiing and snowboarding, as well as the best dining and shopping Park City has to offer. The VIP service and amenities are well worth the high price tag. Private room service with seasonal cuisine from Riverhorse Provisions specialty market make it easy to grab a bite before or after you hit the slopes. 
What to Do in Park City, Utah

Ski
Deer Valley
When on vacation in Park City, the best thing to do is to go skiing! Deer Valley is always at the top of the list of best places to ski in Utah thanks to on-site accommodations, deep snow and excellent service. Deer Valley caters to all ability levels whether you're just getting comfortable on your skis to those ready to rip the fresh powder on a black diamond. Just remember, the mountain is for skiers only, so don't bring your snowboard to Deer Valley! 
Alta
Novices may want to avoid skiing at Alta as the terrain is more advanced, steep and difficult to navigate than some of the other Utah ski mountains in the area. If you're looking to spend the day shredding the slopes with mostly locals, Alta is the ski mountain for you. For those really looking for adventure, there's plenty of wide open backcountry skiing at Alta accessible via Catherine's Pass. Definitely check the forecast because power days shouldn't be missed! Hit the slopes early though, as everyone has the same idea and most of the slopes will be tracked through by midday. 
Snowboard
Park City
There are a few mountains in Utah that don't allow snowboarding, but thankfully Park City Mountain Resort isn't one of them! The mountain is huge with thousands of acres of accessible terrain encompassing a wide variety of trails for all abilities. Groomed blues and greens can get crowded at times so head on a swivel, especially at closing time. Staying on more advanced runs can help keep the crowds away! Park City also participates in the Epic Pass so if you're looking to shred a number of different mountains this winter, Epic Pass is the way to go! 
Brighton
Those looking for a more laid-back, local ski and snowboard mountain near Park City should check out Brighton mountain. It doesn't have the same advanced terrain as the other mountains, but you'll definitely find shorter lift lines and more space to roam on a bluebird powder day. For those who love jumps and rails, Brighton has one of the better terrain parks in the area and a collaboration with Cottonwood Canyon and Solitude means you can enjoy all three mountains when you purchase the combo pass. 
Woodword Activity Center
For adventure-seekers or those with kids, the Woodward Activity Center is perfect place to spend the day. It's an action sports park with skate ramps, trampolines and more. The venue features both indoor and outdoor activities and you can buy daily or monthly passes for added savings! 
Best Après Ski Spots in Park City, Utah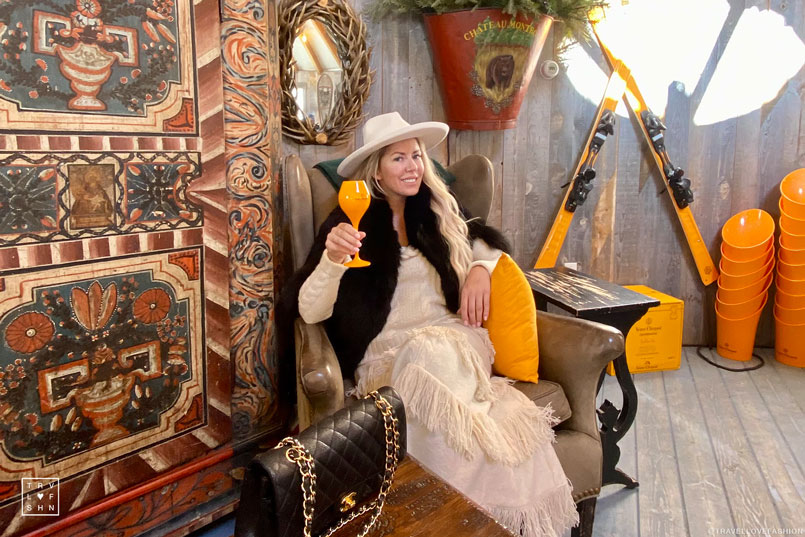 Montage Champagne Yurt
If you're the kind of person who likes the after-ski atmosphere, the Montage Champagne Yurt is the place to go! Located at the bottom of Deer Valley Resort, the Apres Lounge is a luxury yurt serving up Veuve Clicquot in a stylish setting. Lifestyle brand Gorsuch designed the interior to be cozy with fur throws and flannel chairs to lounge on. If you're looking for a unique experience, this definitely fits the bill!
St. Regis The Vintage Room
Only open from 11am to 6pm daily, The Vintage Room at the St. Regis is a new luxury après ski experience found along one of Deer Valley's perfectly manicured ski runs, Deer Hollow. It has a distinct club-feel and mixologists are on hand to build signature cocktails and serve up fresh raw bar delicacies like oysters, stone crabs, ceviche and more, all flown in daily. There's even a VIP section with a great view from above the venue.
No Name Saloon
If you're looking for the most popular bar in Park City, No Name Saloon is the place to be! The rooftop bar is perfect for an after-ski beer or cocktail with friends and family and it's open late for those who like to party before hitting the slopes the next day. It's also one of the best places to watch sports in Park City. 
High West Distillery 
It doesn't get more convenient than High West Distillery! The first and only ski-in/ski-out gastropub and distillery, High West is located next to the Town Lift and features a 100+ year old wooded bar made from an old bridge. Visitors can take a tour to see how the small-batch spirts are made then sit down to a hearty meal with dishes like chicken pot pie, smoked cheddar and jalapeño Mac and cheese and sweet potato gratin. Wash it all down with a barrel-aged Manhattan!
Where to Eat in Park City, Utah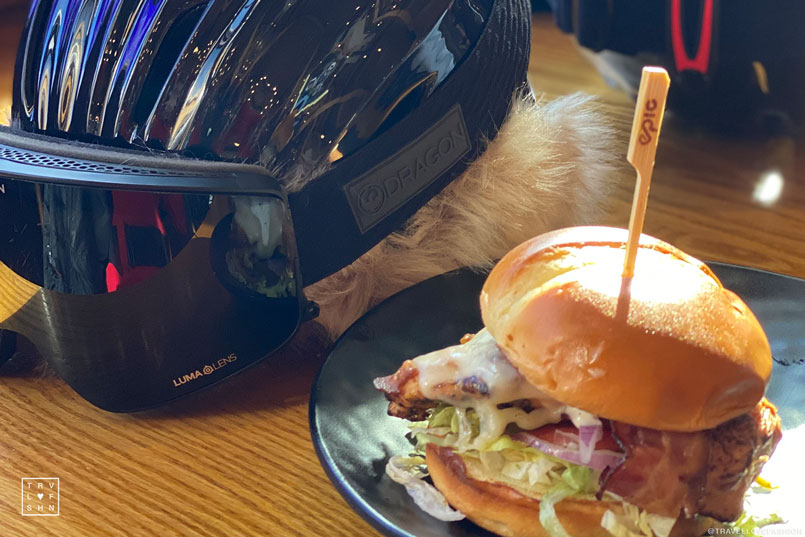 Bridge Café & Grill 
If you're looking for one of Park City's hidden gem places to eat. Located right next to the Park City lift, the Bridge Cafe & Grill is affordable and delicious. Serving hearty American meals with a a touch of Brazilian influence, the Bridge Cafe & Grill will fuel you up for your next run. It was even ranked best breakfast restaurant in Park City by Freeskier Magazine!
Harvest
Sometimes it's more than just a meal. At Harvest, the chefs curate meals centered around provenance, seasonality, creativity and connection so you have the energy you need to enjoy a full day on the slopes. For those who are more health-conscious, Harvest is the place to go for a meal. But remember, they close at 3pm!
Five5eeds
When you're about to hit the slopes, eating a good breakfast is essential for a great day. At Five5eed, the coffee is flown in from the owner's hometown of Melbourne, Australia. The menu is always changing but make sure you grab an espresso before you head off for a day on the mountain.
Riverhorse on Main
If you're looking for an upscale spot for dinner and drinks, Riverhorse is the place to be. Dishes on the menu include a few different cuts of beef, local trout, scallops and plenty of veggies on the side which alternate by season. A patio on the second floor is a great hangout spot, and you'll find live music in some form or another during the evenings. 
Spur
After a long day of skiing and snowboarding, you're going to be hungry. Spur Bar and Grill serves up classic favorites like their famous wings, burgers, pizza and more. All their spirits are from local distilleries and there's live music to enjoy every single night. The atmosphere is laid-back and casual so it's a great spot to unwind and grab a drink after you ski!
Park City Provisions 
If you're not looking to spend a lot of time or money on a meal before going skiing in Park City, the best place to pop in and grab a bite is Park City Provisions. Located at the top of Main Street, the specialty market, coffee shop and deli is a quick and easy way to fuel up before a long day skiing and snowboarding. 
Best Shopping in Park City, Utah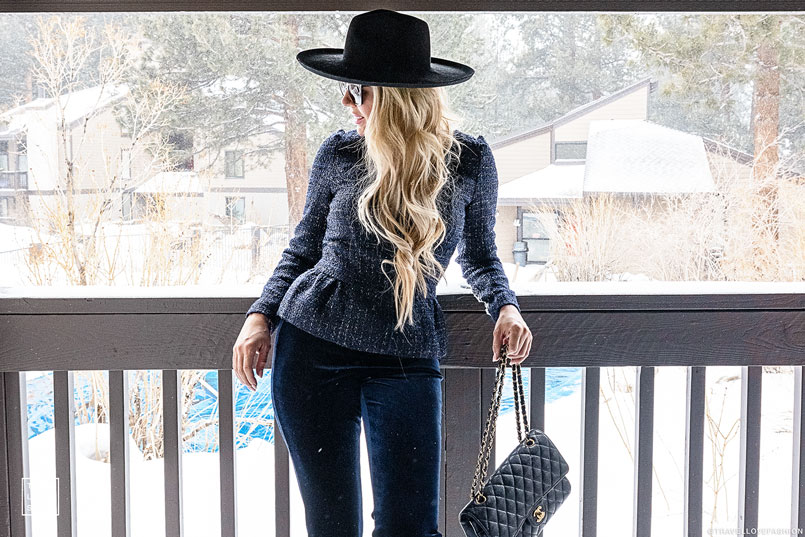 Stroll down picturesque Main Street, the perfect place to browse, window shop and find that one-of-a-kind piece to remind you of Park City. From quaint shops to quirky galleries, Main Street is a great spot to find something unexpectedly wonderful.
Gorsuche 
If you're really looking to make a statement with your ski outfit, Park City visitors should head over to Gorsuche and take a look at their huge selection of luxury ski brands and apparel. Sure, it can get pricey, but you're going to look fabulous while enjoying your day on the slopes and apres ski! 
Cake
Found along Main Street, Cake is an upscale clothing boutique with a style that stands out. If you're looking to get outfitted for a casual night on the town, Cake has shelves stocked with all sorts of apparel and loungewear so you can look as good as you feel! 
Park City Mercantile
If you're looking for an authentic souvenir or gift from Park City, stopping by Park City Mercantile might be the best move. The store isn't large, but it's packed with all sorts of pottery, blankets, soaps and other local goods that you won't find anywhere else. It's without a doubt one of the best places to buy a gift in Park City. 
New West KnifeWorks
Looking for the sharpest boutique in town? Look no further than New West KnifeWorks! Whether you're looking for a carving knife for next Thanksgiving or you need some seriously intense mountain gear, New West KnifeWorks is fully stocked with everything your inner lumberjack heart could ever desire. 
What to Wear in Park City, Utah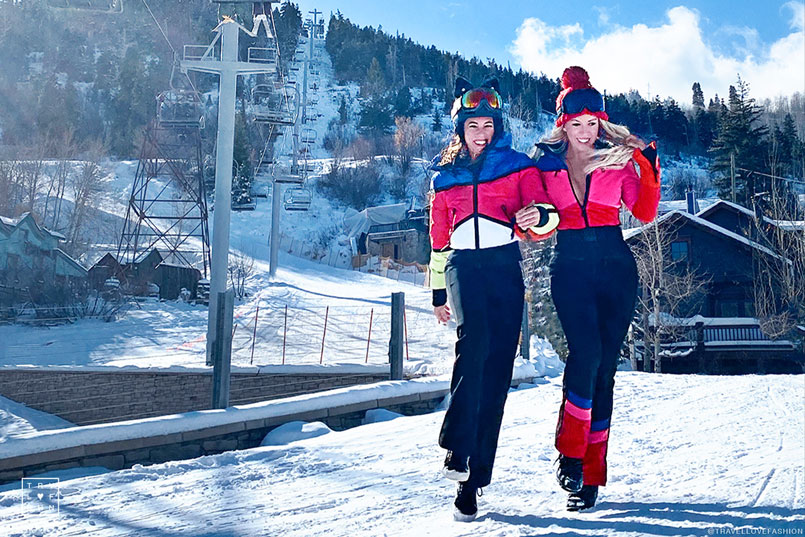 Park City is a laidback mountain town and pretty much anything goes. You will find people in the latest trendy snow attire, as well as more casual looks. If fancy snow wear is your thing, be sure to check out my guide on what to wear to Sundance Film Festival, when you find Park City at its most glamorous!
PIN ME!!!!