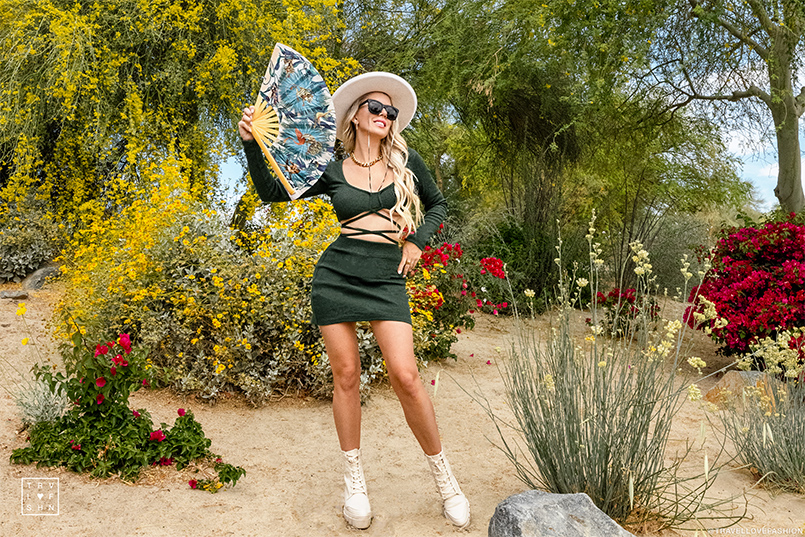 After 2 years of disappointing cancellations, Coachella is back, and you best believe everyone's favorite fashion show of a music festival will be more epic than ever with its 2022 return.
Expect over the top festival fashion looks as Coachella's glitzy crowd revels being back in full festival season swing. Whether you are coming for the scene, the parties, or, maybe even, the music – the Coachella 2022 festival fashion trends below are the hottest ticket to standing out and looking fire while grooving under the Palm Springs sky.
Feathers
Float away to the music with the fun festival 2022 feather trend. Embellished pieces, accessories, to all out feather dresses will sway in the desert winds throughout Coachella.
A feather fashion piece elevates even the plainest of festival staples like denim shorts or a simple slip dress. Fly away to festival fashion fortitude with feathers at Coachella 2022.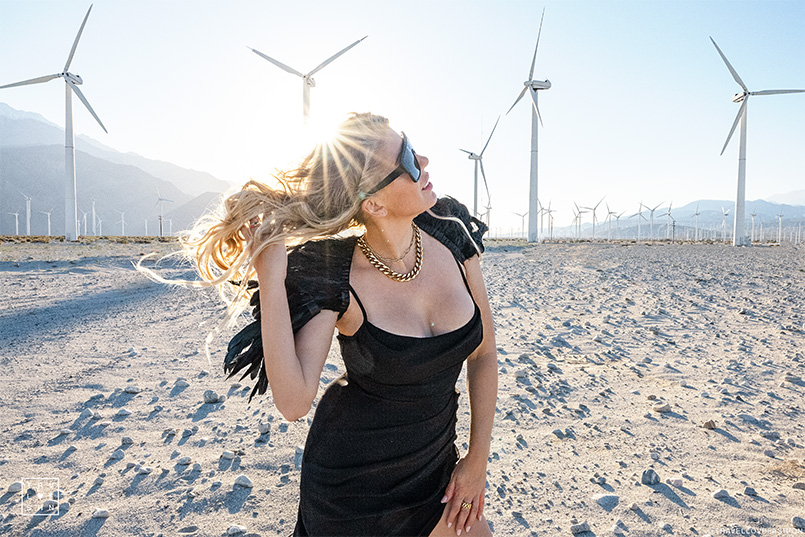 Chainmail
A chainmail dress has long been the It-Girl party uniform. But in 2022, we're wearing full out armor.
In lieu of just glitzy mini dresses, we're seeing reimagined chainmail wardrobe staples like purses and tops, in addition to scarves and headpieces reminiscent of the medieval period. It's the perfect festival fashion trend for the Palm Springs desert heat with its sparkles and breezy fit.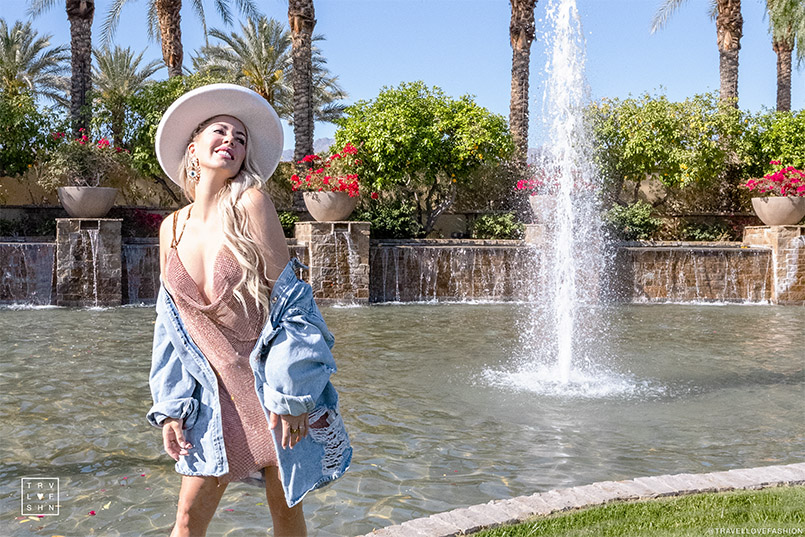 Crochet
Bring the heat to the heat of the desert by donning a crochet festival look at Coachella 2022.
Crochet is an ideal Coachella trend as it can take you seamlessly from the pool party to the festival. Wide knit and tight knit crochet items are in abundance, so choose your style on how daring you want to be this year.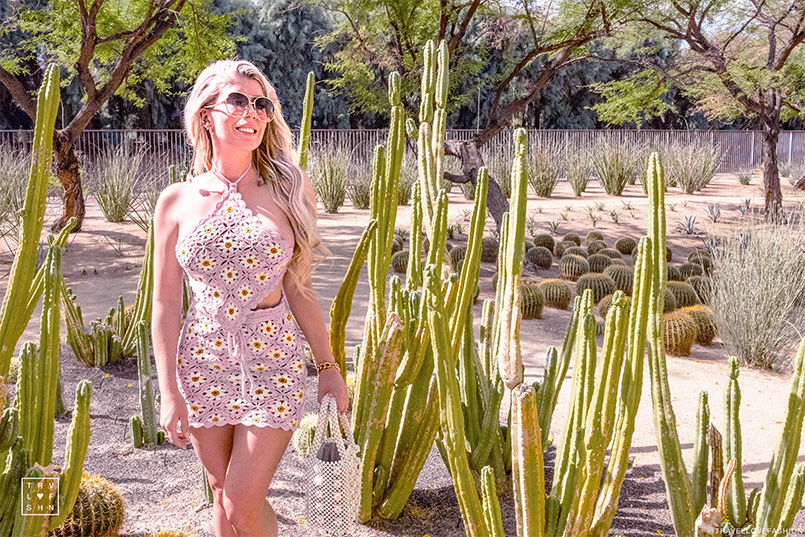 Peek-a-boob
Among 2022's hottest festival fashion trends is the under boob. Be prepared to show off what your mama gave you (or perhaps what you bought).
With many different styles available for this sexy Coachella 2022 trend, you can find a way to show off your goods regardless of how big, or small, your assets may be.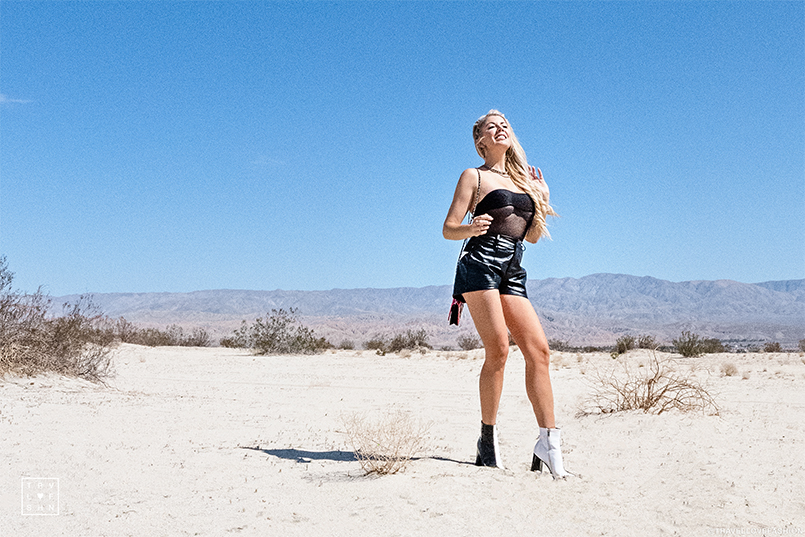 Green
The Indio polo fields won't be the only thing lit up in green at this year's festival. Green will light up the Palm Springs desert at Coachella music festival 2022 as the go to color trend, from neon to kelly to all the shades of green in between.
Go bold with a full monotone green look mixing shades, or play it back with a green cross body bag or boots. You can't go wrong with this music festival trend.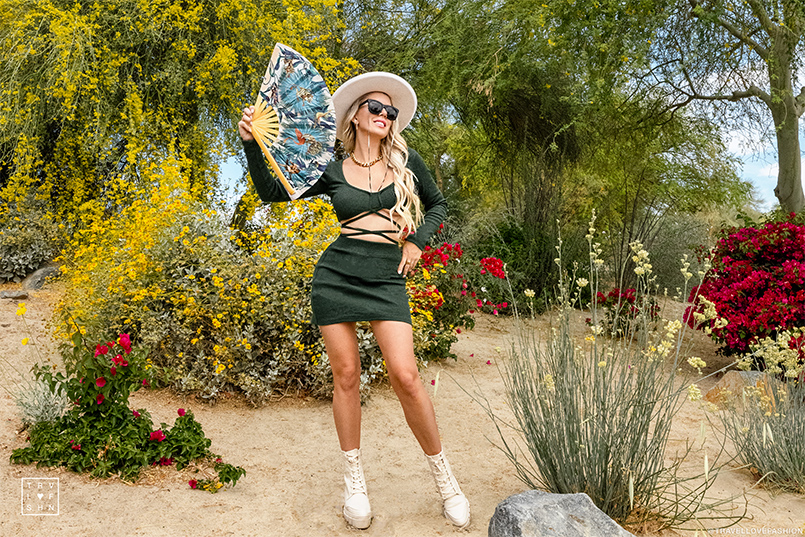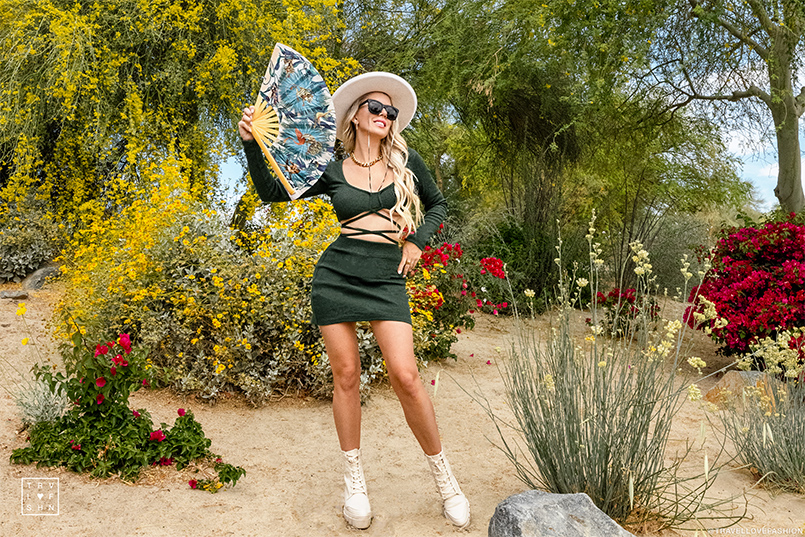 Western
No longer just a staple for Stagecoach, western fashion influence has infiltrated the music festival scene in full force. Cowboy boots, hats, and belt buckles have bygone being just for line dancing.
Bring out your inner cowgirl with the Coachella western fashion trend to whatever beat you're stepping to.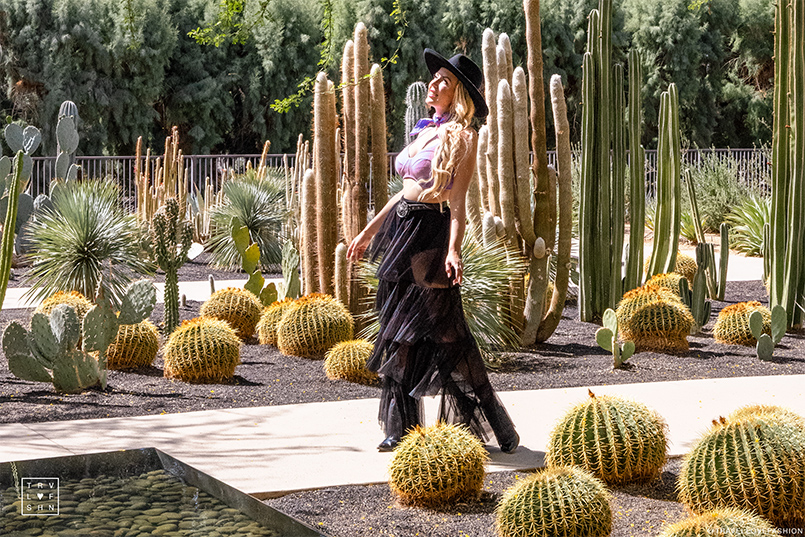 Car-Wash Fringe
Dancing will not get any more fun than with the Coachella 2022 fashion trend of car-wash fringe. Forget the small fringe details on western clothing, and embrace the full thrill of fringe that moves with you as you whirl across the festival grounds.
You can find car-wash fringe embellishments on clothing, shoes, and even hats. Long fringe will take your fit to the next level of festival fashion.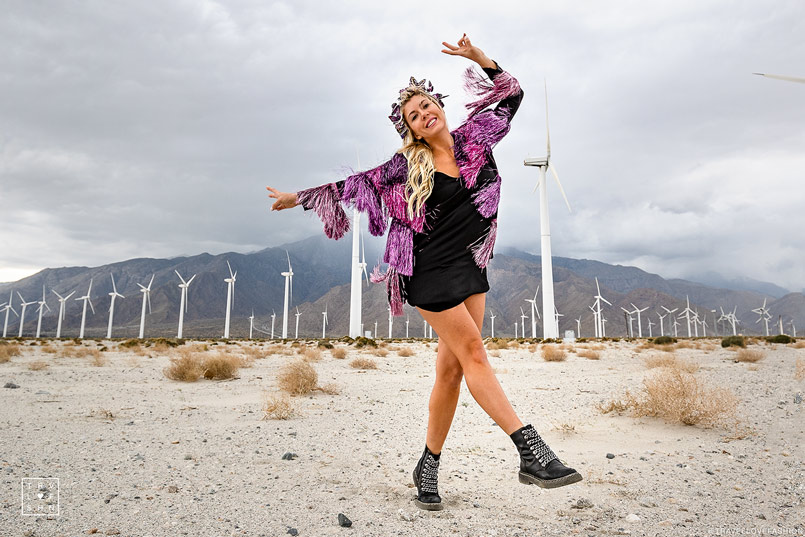 Corset Tops
This hit show fashion trend will guarantee you are renewed for the next festival season. Flattering, sexy, and fun, corset tops will boost your festival fashion to the next level – no pun intended.
Available in a variety of fabrics and styles, make sure to choose one that is not too constricting. Looking hip and being comfortable are not mutually exclusive.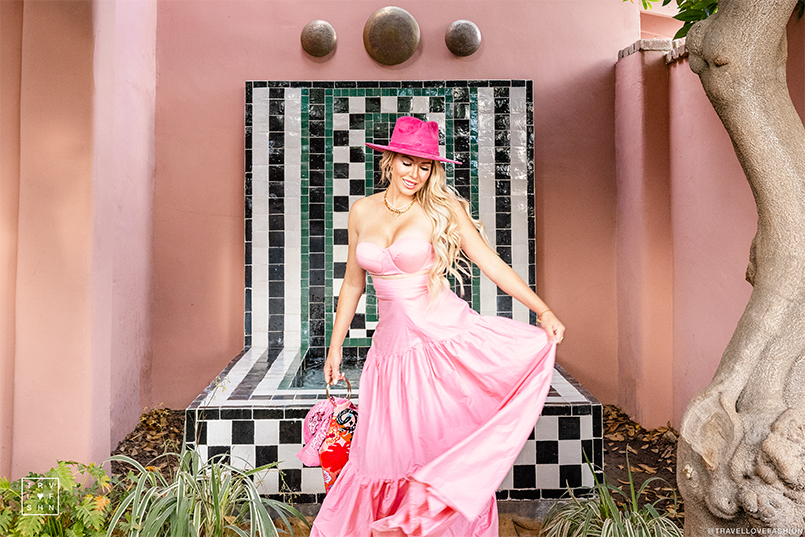 Sheer Fabric
There has never been a music festival fashion trend more suited for Coachella 2022 than sheer fabric. Sheer fabric offers sexy, yet conservative, breathable, but with coverage, festival looks
Select your undergarments of choice, and play up the Coachella 2022 fashion trend of sheer fabric to flawlessly dress to impress.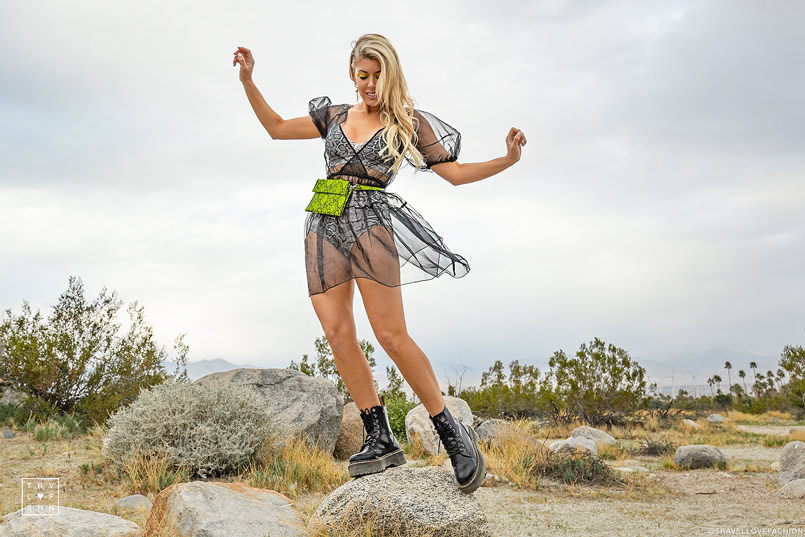 Lug Sole boots
One of the most important festival look decisions you will make is what shoes to wear. Lug sole boots will be the hottest Coachella 2022 festival footwear trend on the scene.
The lug sole offers height without the discomfort of a heel, and transcends all the other try-too-hard footwear of the season. Plus it's casual enough to make that festival walk of shame much more bearable.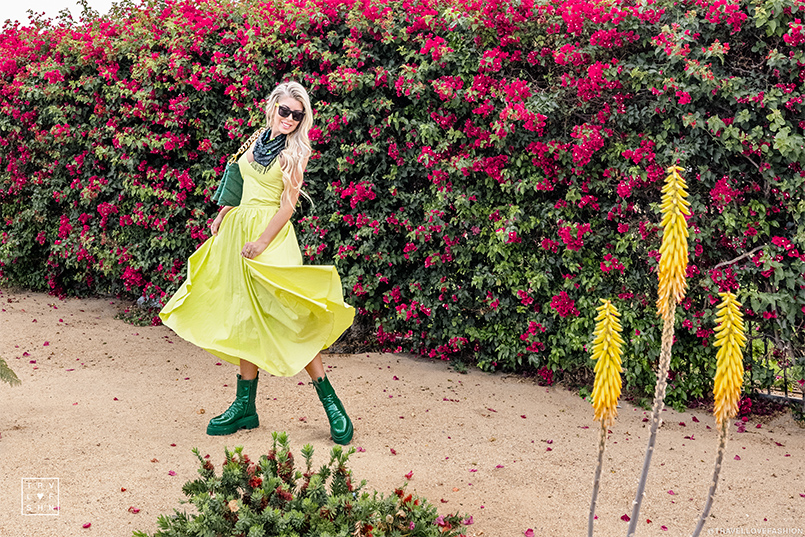 Matching Sets
Perhaps the easiest trend of the 2022 festival season, matching sets. Accessorize your co-ord, and you're set to look on-trend and festival ready.
Up your festival look game by incorporating some of the other Coachella 2022 fashion trends, like sheer fabric or crochet, in your matching set. Set. Match. Festival Game-on.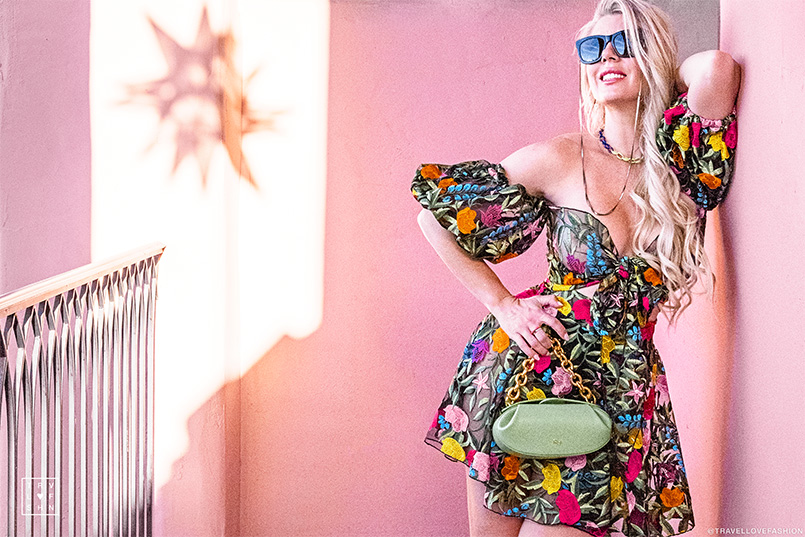 Sequins
The Coachella 2022 festival trend of sequins will amplify your fashion status as bright as the headliner of the main stage.
Shine your way through the weekend with sparkles on your clothing, face, and everywhere else unmentionable. This is a trend that will be for sure to take your favorite festival memories far beyond the weekend, as you sprinkle your glitter across the field, the sky, and, hopefully (definitely), that hottie that caught your eye.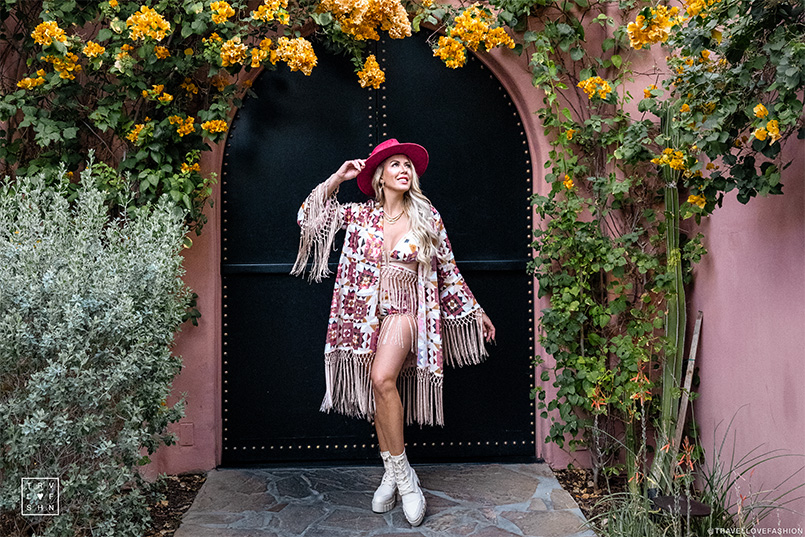 Retro Prints
We are all ready to party like it's 1999, or 1960 or 1970 in this case. Retro prints will go hard at Coachella 2022, highlighted in clothing, accessories, and make up looks.
It's time to cast off the mask and bask in the festival freedom of Coachella 2022 with the retro print festival fashion trend.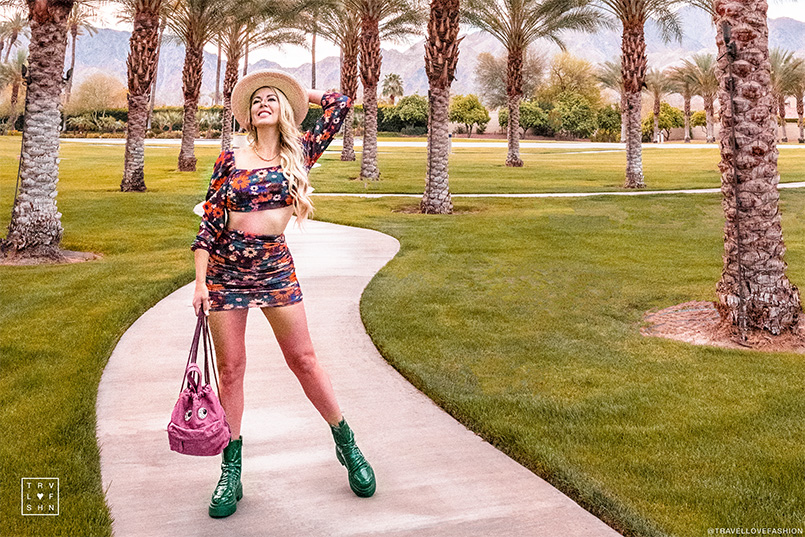 Now that you know what trends to wear check out the 10 steps to styling the perfect Coachella outfit, and the 1o essential items you need to pack in your Coachella festival day pack.
And for even more Coachella outfit inspiration check out the trends from the 2019 musuc festival.
CLICK HERE FOR THE FULL COACHELLA 2022 MUSIC FESTIVAL GUIDE