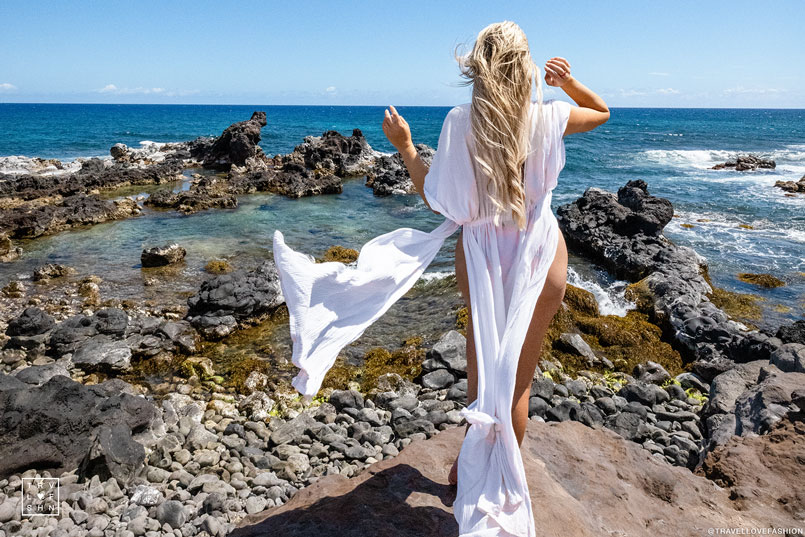 Best Shore Excursions For Each Day of a Hawaii Cruise
One of the best ways to see all of Hawaii in just a week is a Hawaii cruise. Specifically one operated by Norwegian Cruise Line. The line's ship Pride of America is the only large ship sailing closed-loop itineraries through four of the eight major islands of Hawaii. Since there's no ferry or public transit other than airplanes between islands, a cruise vacation makes seeing each unique island the most convenient.
Hawaii cruises are a little different from others you'll find as you're going to spend the vast majority of your time off the ship exploring the many sights, sounds and tastes of this Pacific Ocean island chain. That leaves many wondering what the best shore excursions to do on each day of a Hawaii island cruise are. From the first day in Honolulu to the final day sailing along the famous Napali Coast of Kauai, here are some of the best options for shore excursions on a Hawaii cruise!
Best Honolulu Shore Excursions
View this post on Instagram
Those cruising on board Pride of America will fly into Hawaii's capital of Honolulu on the island of Oahu. Like any cruise, it's advisable to fly in a day or two before the cruise as any kind of flight delay could put you in jeopardy of missing the ship when flying in the day of. While Oahu has spectacular beaches, vibrant culture and tons of cool geologic formations to explore, the main draw of the area is without a doubt Pearl Harbor.
Cruise Line Shore Excursion
The site of one of the deadliest attacks in American history, Pearl Harbor is today a memorial to the thousands of service members who lost their lives on December 7, 1941. Norwegian Cruise Line curates tours of both the USS Missouri and USS Arizona Memorials and the visit is a must for not just history buffs, but those looking to learn more about what happened that fateful day.
Adventurous Shore Excursion
Flying high is what you'll be doing while exploring the island of Oahu, but you can literally fly high when you book a helicopter tour of the island prior to your cruise vacation. Leaving from Honolulu, helicopter tours fly over famous Waikiki Beach, the Diamond Head Crater, the Makapu'u Point Lighthouse and more. You'll even get to fly over the Pearl Harbor Memorial, which offers a stunning view you cannot get from on the ground!
Relaxing Shore Excursion
For those looking for a more relaxing start to their Hawaii cruise vacation, spending the day at Waikiki Beach is the most chill option. Though it can be crowded, Waikiki Beach is a spectacular stripe of pure white sand and idyllic blue water perfect for swimming and sunbathing. The stretch of beach is also packed with stores, restaurants, watering holes and other attractions to enjoy.
Best Maui Shore Excursions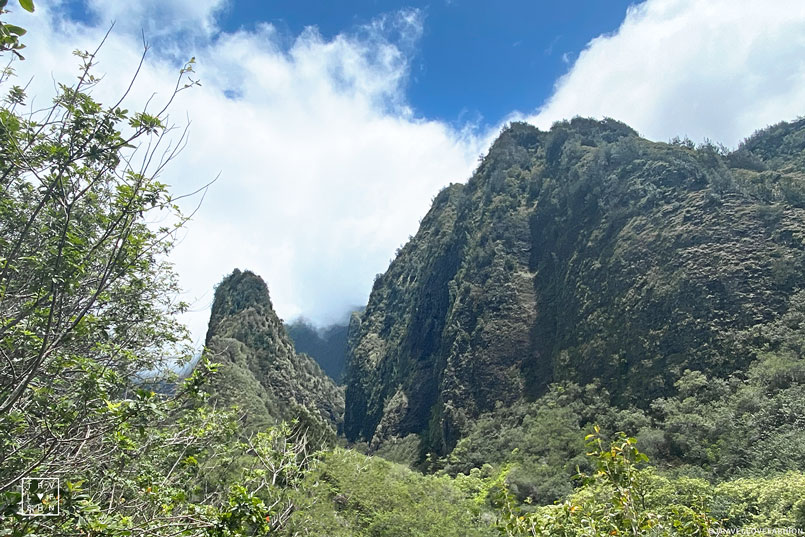 What makes Maui one of the best Hawaiian islands to visit is the fact that it has a little bit of everything that makes the state unique. Visitors can relax on sun-kissed beaches, hike through tropical rainforests to stunning waterfalls, trek over black volcanic rock, explore pineapple groves and botanical gardens, and snorkel with all manner of sea life.
Cruise Line Shore Excursion
Norwegian Cruise Line curates a number of Maui shore excursions during the 2 days guests explore the island and they range from more active to others which are very relaxing. One of the most popular shore excursions on Maui operated by NCL is the Iao Valley State Park tour which features the famous Iao Valley Needle, a towering rock formation which rises high into the sky. Bring good footwear for walking, extra water and a sense of adventure when you tour this amazing state park. Another popular spot for visitors to enjoy is the Maui Tropical Plantation, where you'll see firsthand how the rich, volcanic soil fosters the growth of tropical plants like pineapples, macadamia nuts and all manner of tropical flowers. The Maui Tropical Plantation also offers a fantastic coffee bar and gift shop that stocks local artisan foods, decor, and souvenirs.
Adventurous Shore Excursion
Just South of Maui is one of the best places in all of Hawaii to snorkel and dive. Molokini is a crescent crater island just a short boat ride from the mainland of Maui and shore excursion operators conduct daily visits for curious guests. The curved shape of the volcanic island offers calm, warm water perfect for viewing the hundreds of species of marine life and spending the day in comfort while on the boat.
Relaxing Shore Excursion
If you're looking for a more laid-back day, located just about 10 miles from the cruise port is Ho'okipa Beach Park. This stretch of beach with an overlook spot above is one of the more relaxing places to swim, snorkel and enjoy watching some spectacular wildlife like sea turtles float in the shallow water and bask in the sun along the beach. The park has bathroom facilities and a lifeguard, making it the perfect Maui beach day spot for families. Ride share apps can be unreliable on Maui as there are limited drivers, so finding a taxi who will drop you off and pick you up at a set time is a smart idea to ensure you don't miss the ship when it sails off for the next island.
Planning on spending more time on Maui, Hawaii? CLICK HERE FOR A FULL MAUI TRAVEL GUIDE!
Best Hilo Shore Excursions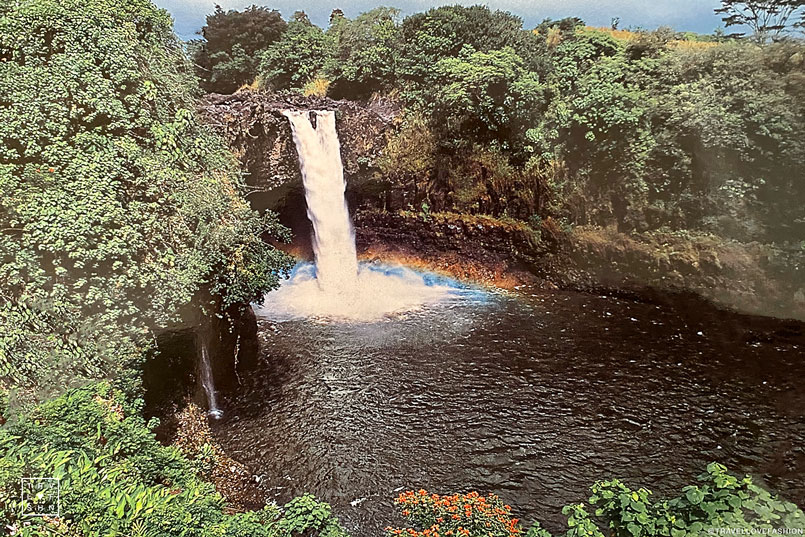 Hilo is known for its natural beauty and proximity to Volcanoes National Park. It also offers a glimpse of Hawaii's turbulent volcanic history. That history created stunning beaches and spectacular waterfalls to explore just minutes away from the cruise port.
Cruise Line Shore Excursion
The first stop at the Big Island of Hawaii is along the Eastern shore at Hilo. There, the most popular shore excursion is a trip to Volcanoes National Park. If you've ever wanted to feel like you're on a different planet, Volcanoes National Park is the place for you! A UNESCO World Heritage Site, the park features major volcanic activity. You might see active lava flows or towering columns of steam. No matter what, you'll see some unbelievable landscapes that would look more at home on Mars.
Adventurous Shore Excursion
Honoli'i Beach Park is less than 5 miles from the Hilo cruise port. It features a gorgeous black sand beach and cove which is popular with surfers. You can't take a trip to Hawaii without at least trying to catch a few waves. Honoli'i Beach Park is one of the better places for those just getting into the sport. The park has parking, restrooms, lifeguards and picnic areas so you can set up for the perfect beach day while trying your hand at surfing like a real Hawaiian!
Relaxing Shore Excursion
For a more relaxed experience in Hilo, you don't have to stray far from the ship. There are several waterfalls flowing down the nearby Wailuku River. Popular spots like Rainbow Falls, Boiling Pots and Peepee Falls are just a few-minute drive from the Hilo cruise port and after exploring the waterfalls, the quaint downtown area has several places to grab a bite or do some shopping before heading back to the ship.
Best Kona Shore Excursions
Home to some really excellent coffee, Kona on the west side of the Big Island is a truly authentic slice of what life is really like on the island. There's a lot to explore in Kona. Be sure to get off the ship early so you don't miss anything!
Cruise Line Shore Excursion
If you're looking for a little history when you're on a Hawaii shore excursion, the Ultimate Cap'n Cook Snorkel & Coffee excursion is a great choice! The first European to reach Hawaiian shores in 1778, Captain James Cook found a lush tropical paradise with rich farmlands, dark volcanic soil and a vibrant culture of native people. This tour brings guests through Cook's time in Hawaii, including his death memorial. The tour also includes a visit to a coffee farm plus swimming and snorkeling.
Adventurous Shore Excursion
Much like the rest of the islands, Kona is rife with sea life and there's plenty of options to get up close and personal with the wildlife. Kona Snorkel Tours operates a sea cave and reef snorkel excursion where guests take a speedboat ride to swim with wild dolphins. Then they explore underwater caves and even do some cliff jumping into the warm Hawaiian sea water!
Relaxing Shore Excursion
Along the West side of the Big Island, Kona is waiting! This sunny stretch of coastline is home to Historic Kailua Village, a vibrant downtown section with lots of great shopping, dining and places to stay. For those looking for a chill day to immerse themselves in traditional Hawaiian culture, there's no better place to stroll and explore! It's also a fantastic spot to catch a gorgeous Hawaiian sunset!
Best Kauai Shore Excursions
Known as "TheGarden Isle", Kauai drips with natural beauty. It was a primary filming location for the epic first Jurassic Park movie filmed by director Steven Spielberg. From the gorgeous Fern Grotto to the massive Waimea Canyon, Kauai is a sight to behold and there's lots to do during the overnight stay at the island when cruising Hawaii with Norwegian Cruise Line.
Cruise Line Shore Excursion
One of the highlights of Kauai is the famous Fern Grotto. Only accessible by river boat, Norwegian Cruise Line curates an excursion that brings guests to this incredible cave. The natural formation is adorned with thousands of long, dangling ferns protruding from the mouth. Unfortunately, the state of Hawaii has limited how close you can get to the cave, but it still makes for an unforgettable river boat ride and view once you get there!
Adventurous Shore Excursion
Since Kauai is widely regarded as one of the most beautiful islands. There's also no better way to see it than by air! Airventures operates a sightseeing airplane with large bubble windows. It flies guests over popular spots like Waimea Canyon, Opaekaa Falls, Mt Waialeale, and the Napali Coast. Throughout the sightseeing experience, the skilled pilot offers insights into what's below for a fun and enriching experience. Pro tip: make sure you sit on the right side of the plane for the best views!
Relaxing Shore Excursion
You don't have to venture far from the ship to find a relaxing spot to unwind. Just a few minutes away by foot, you'll find Kalapaki Beach. It has a protected cove with shops and restaurants all around for added convenience. The best thing to do is stop by the ABC Store located by the beach. There you can stock up on snacks and drinks before a short walk to the sand. You'll have a few hours to chill, swim and soak up the sun before the ship departs for a sail-by of Kauai's famous Napali Coast mountains.
Honolulu Bonus Post-Cruise Excursions
Once you're back on Oahu after your Hawaii cruise is over, there's no need to go running right back home. Make sure you extend your trip by a day or more on Waikiki Beach. You can also book accommodations at any of the other beaches found on Oahu. Located just a short drive from Waikiki Beach, the Diamond Head Crater is perhaps the most notable landmark on the island. Formed by a volcanic eruption around 300,000 years ago, the crater is a great hike with incredible views of Waikiki Beach and downtown Honolulu. Make sure you bring sunscreen, extra water, and also comfortable shoes. It's a long hike all the way to the top, but the view is worth it!