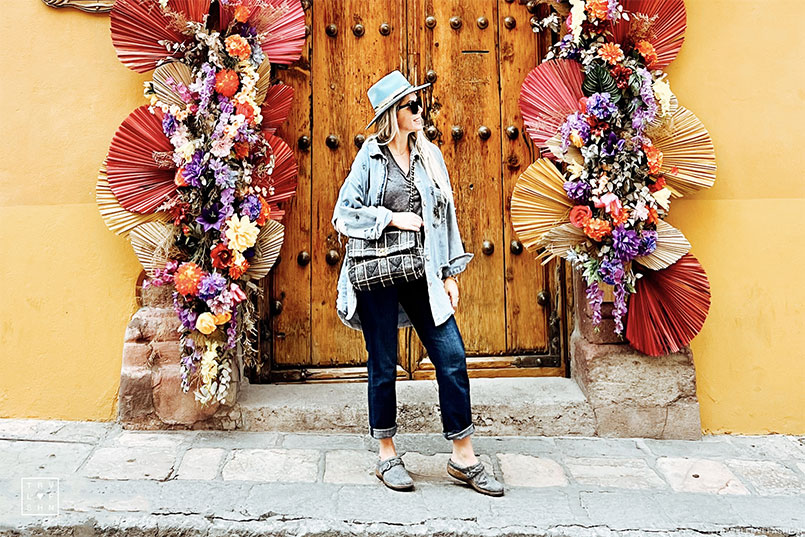 Best Shopping in San Miguel de Allende, Mexico: Your Ultimate Guide
San Miguel de Allende is a captivating destination nestled in the heart of Mexico. Renowned for its colonial architecture, vibrant culture, and artistic flair, this enchanting town offers more than just picturesque streets and stunning landscapes. For avid shoppers, San Miguel de Allende is a true paradise, brimming with unique boutiques, traditional crafts, and local treasures waiting to be discovered. Below are the best boutiques in San Miguel de Allende. Be prepared for some of the best shopping in Mexico in this remarkable town, where every corner reveals a hidden gem.
Fabrica La Aurora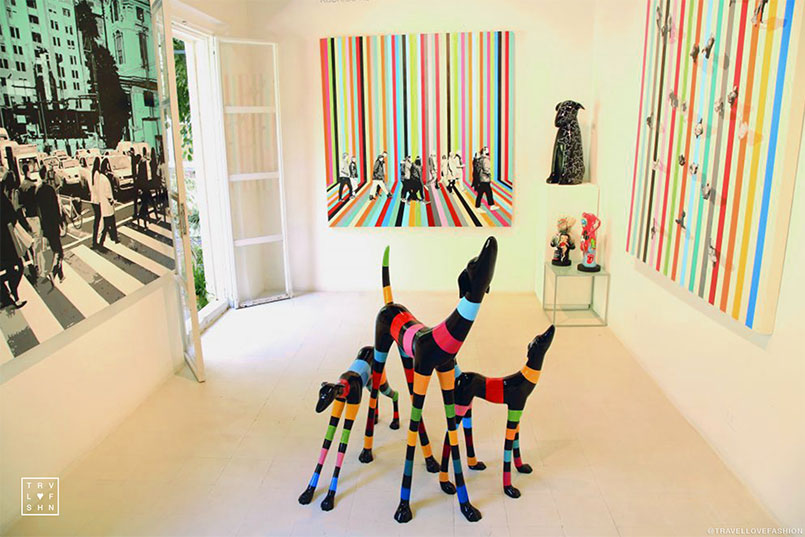 For art enthusiasts and collectors, Fabrica La Aurora is an absolute must-visit. This former textile factory turned art and design center showcases the works of renowned artists and emerging talents alike. Explore the spacious galleries, where you'll find contemporary paintings, sculptures, photography, and mixed-media pieces. As you wander through the complex, you'll also stumble upon charming boutiques, antique stores, and furniture shops, offering a unique blend of art and shopping.
Fabrica, Calz de La Aurora Casa 3, Zona Centro, 37700
San Miguel de Allende, Gto., Mexico
Heart of Mexico Shop & Tattoo Studio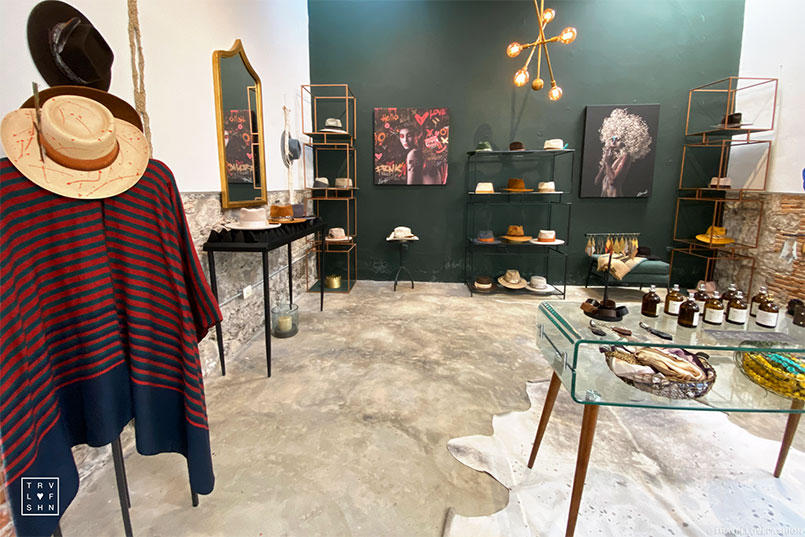 Located in the Fabrica La Aurora complex, Heart of Mexico is one boutique not to miss. With its curated selection of Mexican-inspired merchandise, professional tattoo services, and commitment to community engagement, this establishment serves as a creative hub for individuals seeking to delve into the rich tapestry of Mexican artistry. This is the best boutique in San Miguel de Allende when looking for a one-of-a-kind hat. An absolute must buy souvenir when shopping in SMA.
Fabrica, Calz de La Aurora Casa 3, Zona Centro, 37700
San Miguel de Allende, Gto., Mexico
Calle Zacateros and Calle Umarán Shopping Streets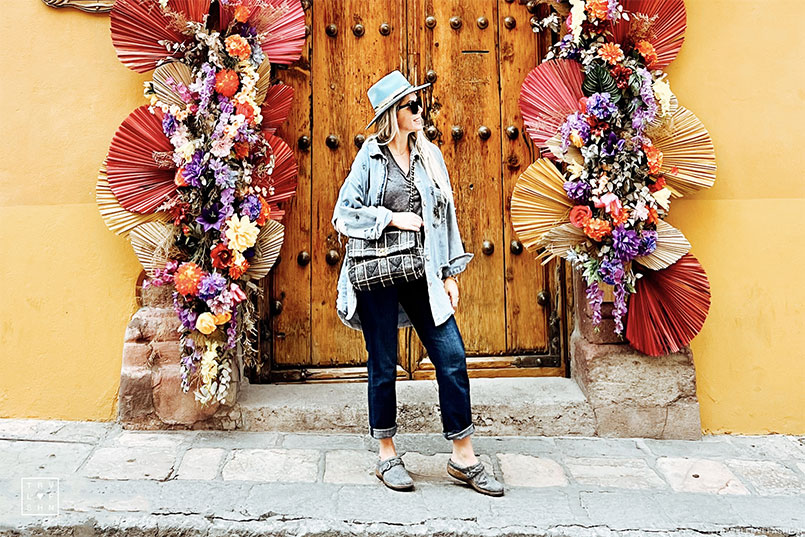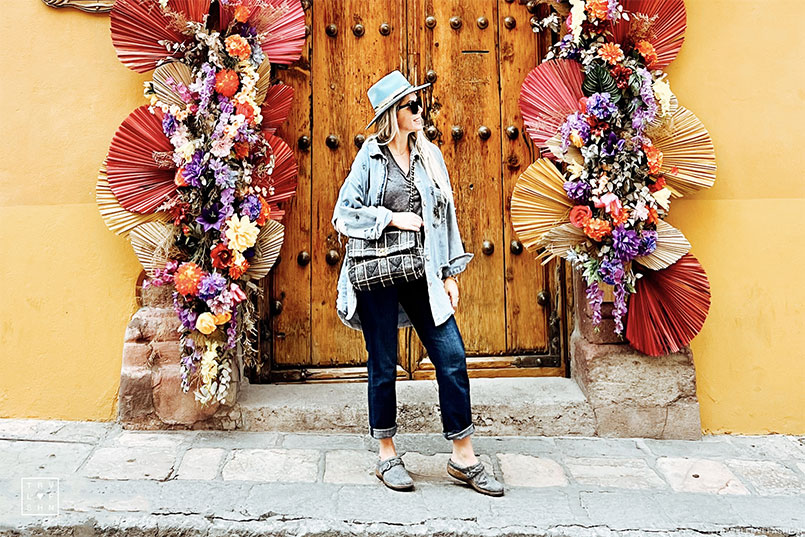 As you stroll along Calle Zacateros and Calle Umarán, you'll be enticed by a myriad of shops and boutiques that line these charming streets. From fashion boutiques featuring local designers to art galleries showcasing contemporary works, these avenues are perfect for leisurely shopping. Discover unique clothing, accessories, home decor, and artwork, all crafted by talented local artisans. Pause for a moment at one of the quaint cafés or rooftop bars to savor the ambiance and reflect on your finds.
Citrino Concept Store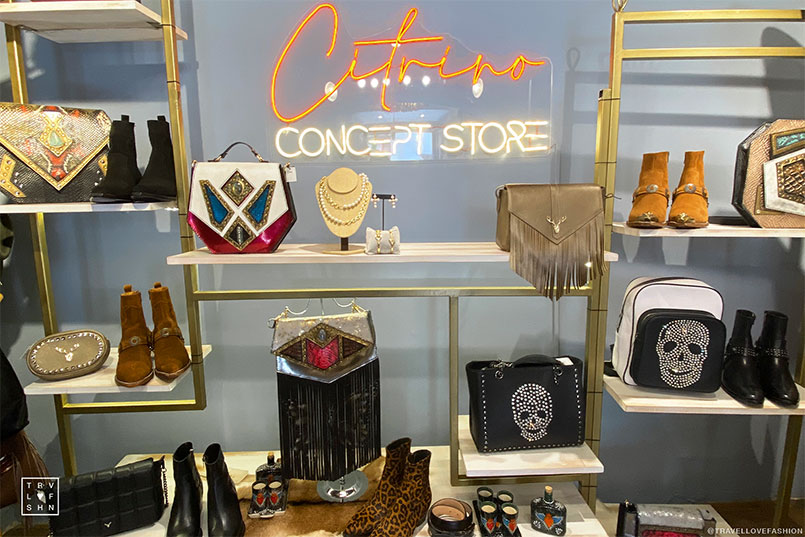 Citrino Concept Store showcases a thoughtfully curated selection of trendy fashion that embodies style without compromising on sustainability. Discover clothing, accessories, and footwear from local designers who prioritize ethical practices and use eco-friendly materials. From chic apparel made with organic fabrics to artisanal accessories crafted from upcycled materials, Citrino offers a range of fashion choices that are both fashionable and eco-conscious.
Hidalgo 20, Zona Centro, 37700
San Miguel de Allende, Gto., Mexico
Sindashi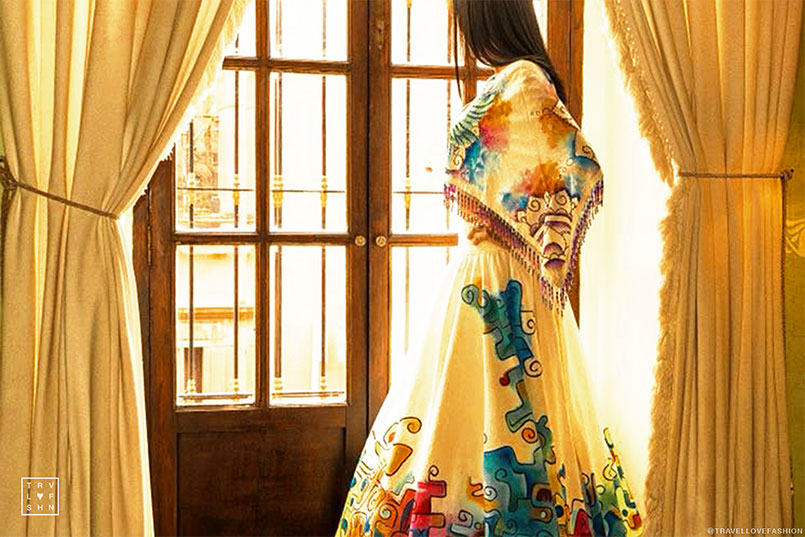 Sindashi is a boutique that seamlessly merges art and fashion into one captivating experience. With their enticing slogan, "Art made fashion," you can expect to encounter a unique fusion of renowned artworks transformed into wearable masterpieces. With unique garments hand-painted and embroidered by skilled Mexican artisans, Sindashi invites you to adorn yourself in a world of mythical characters, symbolic animals, and timeless legends.
Calle del Dr Ignacio Hernandez Macias 83-A, Zona Centro, 37700
San Miguel de Allende, Gto., Mexico
Morena Corazón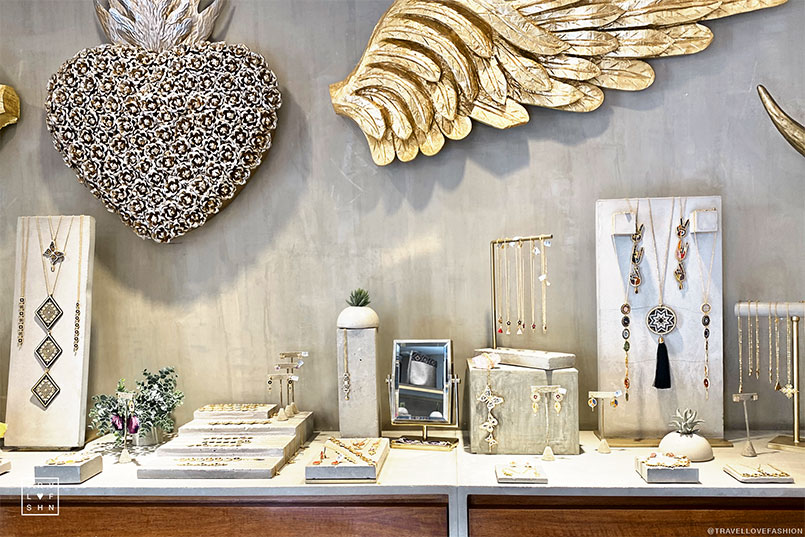 Morena Corazón is a captivating Mexican jewelry brand that weaves the magic, culture, and tradition of Mexico into each handcrafted piece. Inspired by the Wixarika Culture, the brand skillfully reinterprets the forms and colors found in their art, merging them with contemporary design. Morena Corazón goes beyond creating beautiful jewelry; they also work in collaboration with the Wiraritari, an indigenous group commonly known as Huicholes, located in west central Mexico. These artisans are renowned for their intricate and vibrant artwork, created through active meditation based on their cosmogony. With every purchase from Morena Corazón, you contribute to the conservation of this rich heritage and the growth, development, and preservation of the original communities.
Calle Recreo esquina con, Correo, Centro, 37700
San Miguel de Allende, Gto., Mexico
Doce 18 Concept House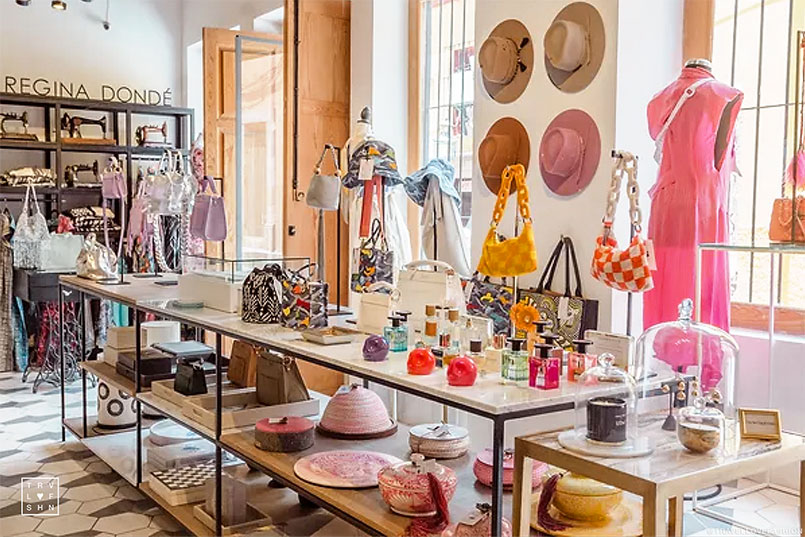 Experience a carefully curated selection of Mexico's finest fashion, art, design, and home decor at Dôce 18 Concept House. This is a must shop boutique in SMA for trendy clothing, show-stopping jewelry, handbags, and home decor. At Dôce 18 Concept House style meets creativity, as this unique space showcases the best of Mexican and international designers. Immerse yourself in the vibrant art scene, where talented artists find a platform to showcase their work. And explore the carefully chosen decor elements that bring any home to life. At Dôce 18 Concept House, discover a harmonious fusion of fashion, art, and design, creating a space that inspires and captivates.
Calle Relox 18, Colonia Centro, 33770,
San Miguel de Allende, GTO
Casa R Concept Store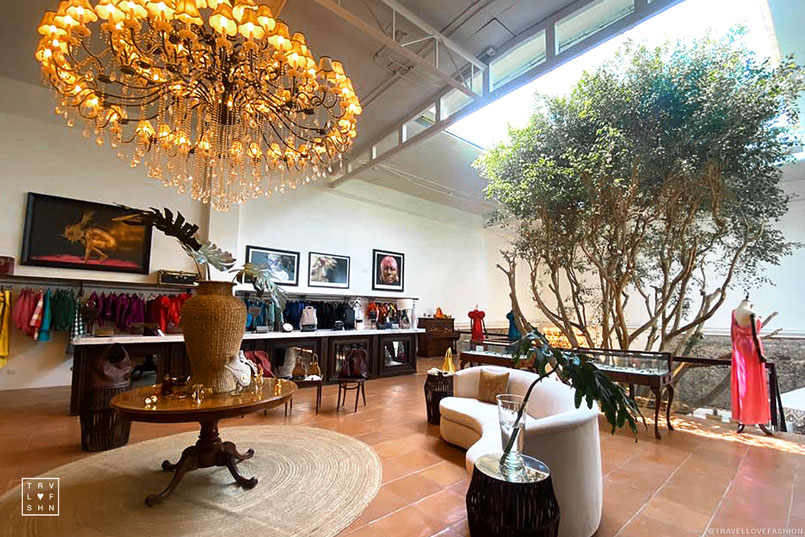 Casa R Concept Store is an exceptional destination for discerning shoppers in San Miguel de Allende. With its thoughtfully curated selection of fashion, design, and lifestyle products, this stylish concept store offers a captivating shopping experience like no other. Casa R Concept Store is a treasure trove for fashion enthusiasts seeking distinctive pieces that celebrate both tradition and modernity. Browse through a thoughtfully curated collection of clothing, footwear, and accessories, crafted by emerging and established designers. From contemporary apparel that merges global trends with Mexican influences to exquisite handcrafted accessories that add a touch of artistry to any ensemble, Casa R offers a unique blend of style and cultural heritage.
Mesones 58, Zona Centro, 37700
San Miguel de Allende, Gto., Mexico
Mixta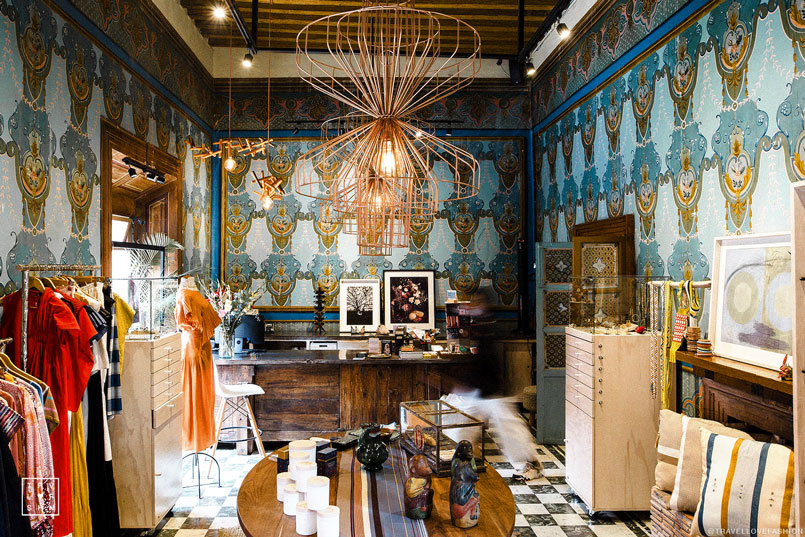 Mixta is a beloved destination in San Miguel de Allende, renowned for its unparalleled originality. This eclectic shop boasts a diverse range of fashion, accessories, and home decor, proudly featuring handmade treasures from Mexico and other parts of the world, with a particular focus on southern Asia. Whether you're searching for a unique gift for a loved one or looking to elevate your own style, Mixta offers an abundance of options. Discover cool women's clothing from local designers, impeccably crafted hand-woven shirts for men, exquisite jewelry, and a myriad of accessories. Housed within one of the city's oldest buildings, adorned with original frescoes and an inviting interior patio, Mixta is a true haven for those seeking distinctive and captivating pieces.
Pila Seca 3, Zona Centro, 37700
San Miguel de Allende, Gto., Mexico
Recreo San Miguel Boutique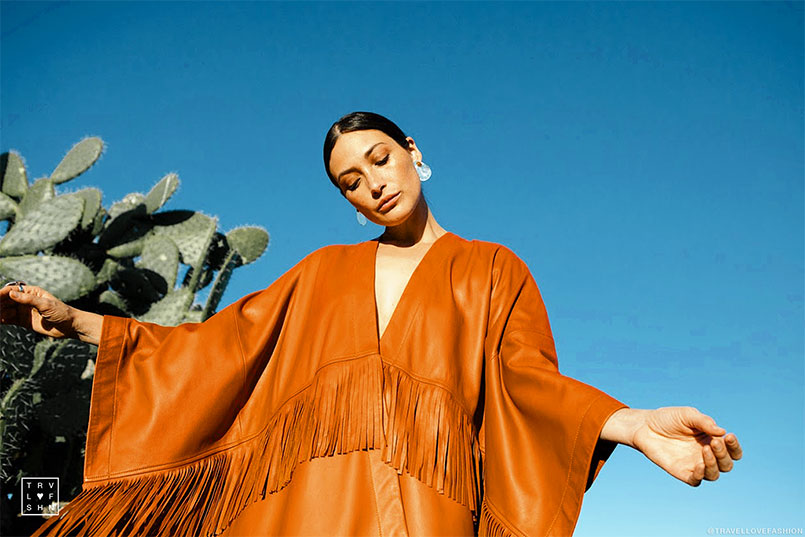 Recreo San Miguel, a renowned brand that has captivated the global stage with its exquisite fusion of traditional ponchos and haute-couture sophistication. With meticulous attention to detail, Recreo San Miguel elevates this beloved garment to new heights by infusing it with sumptuous fabrics and opulent embellishments. Each design is carefully crafted to embody timeless elegance and contemporary allure. The brand's creative vision breathes new life into the serape, reimagining it for a new generation of fashion connoisseurs. The result is a collection of wearable masterpieces that effortlessly blend tradition and modernity.
Recreo 26, Zona Centro, 37700
San Miguel de Allende, Gto., Mexico