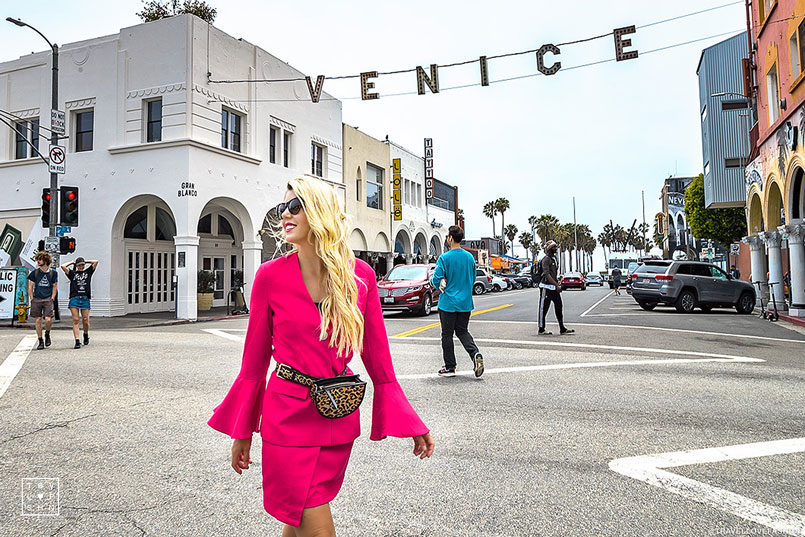 Welcome to sunny California! There's no shortage of fun seaside towns to explore in the Los Angeles area, but few come close to the hip, eccentric city of Venice Beach, California. This Venice Beach travel guide is your ticket to having the most fun possible when you visit. Whether you're looking to grab your surfboard and hit the waves, shop the trendy boutiques or enjoy the famous Venice Beach boardwalk via bike, roller skates or skateboard, there's a good time to be had in this westside LA city by the sea! 
Known as the "Venice of America" thanks to the famous canals built by Abbot Kinney in the early 20th century, the city has kept its charm and draw despite growing as burgeoning tech hub. Historic homes line the canals and make for a wonderful place to explore no matter what time of day. 
While the natural beauty of Southern California is what many come for, traveling to Venice Beach means immersing yourself in a counter-culture with a free-spirit vibe oozing with that classic California chill. You can spend the weekend in Venice Beach or extend your stay and never do the same thing twice and that variety is part of what makes the town so great to visit. 
Best Place To Stay In Venice Beach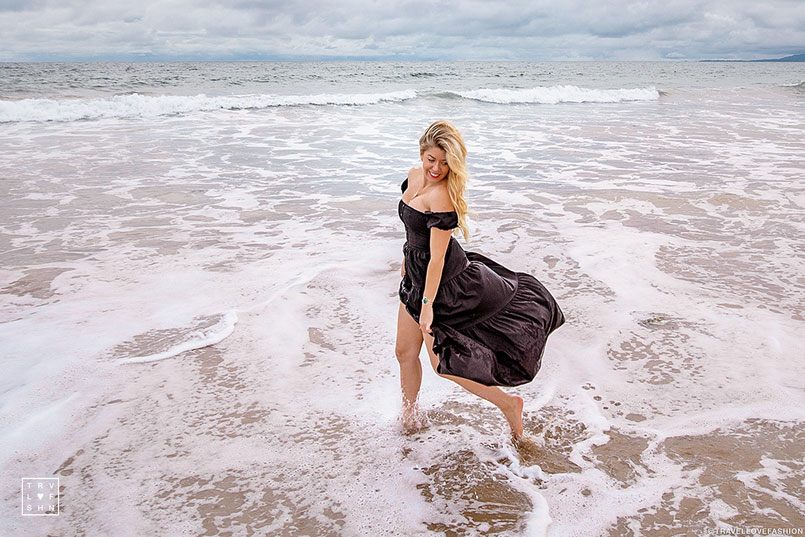 Hotel ERWIN 
There are some pretty trendy and unique Venice Beach hotels, but few compare to the hip vibes at Hotel ERWIN. In business since the 70's, Hotel ERWIN is located just across the street from the beach and within a mile from hotspots like Muscle Beach and the Abbot Kinney Boardwalk. Staying at Hotel ERWIN is a fun and funky experience thanks to out-of-the-ordinary decor and a rooftop bar and restaurant called High Rooftop Lounge. It's the perfect spot to meet up for a sunset cocktail and mingle with your fellow hotel guests. CLICK HERE to BOOK your stay at Hotel ERWIN!
Venice V Hotel
You find many historic homes and buildings in Venice Beach, but one hotel actually lets you stay in one! The original building the hotel is found in was built in 1915 and has the unique distinction of every room in the hotel having an ocean view. Chic and trendy 'The V' as it's known features a long history of patronage by Hollywood celebrities and titans of industry. The hotel is located right next to the famous Venice Beach skate park and is nearby to all the shopping and dining found on the boardwalk.  CLICK HERE to book your stay at Venice V Hotel!
Best Things to Do in Venice Beach, California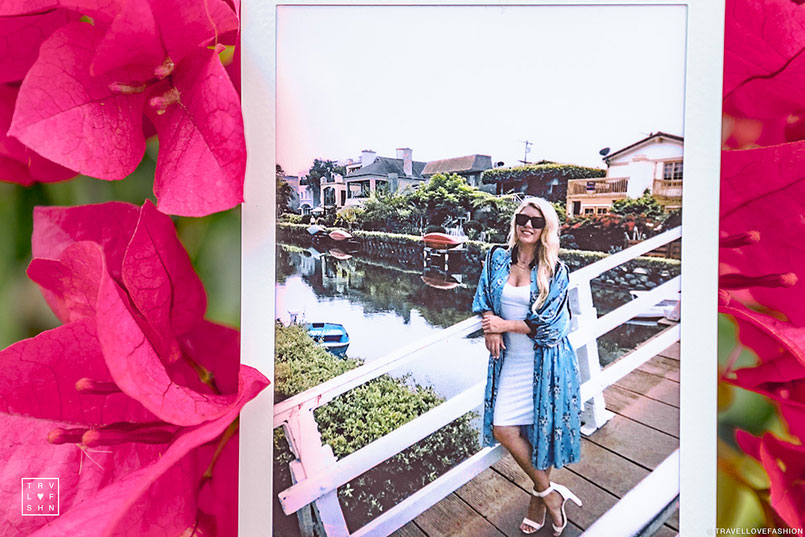 Walk the Venice Beach Canals
Since construction started on the Venice Beach canals in 1905, they've been a staple of the community and one of the biggest tourist attractions in the city. Located a few blocks from the boardwalk and beach, the canals feature walking paths which stroll past 100 year old homes and make for a great place to get some exercise. You'll see lots of local plant life along the banks and and wildlife like ducks swimming in the canals as you walk by.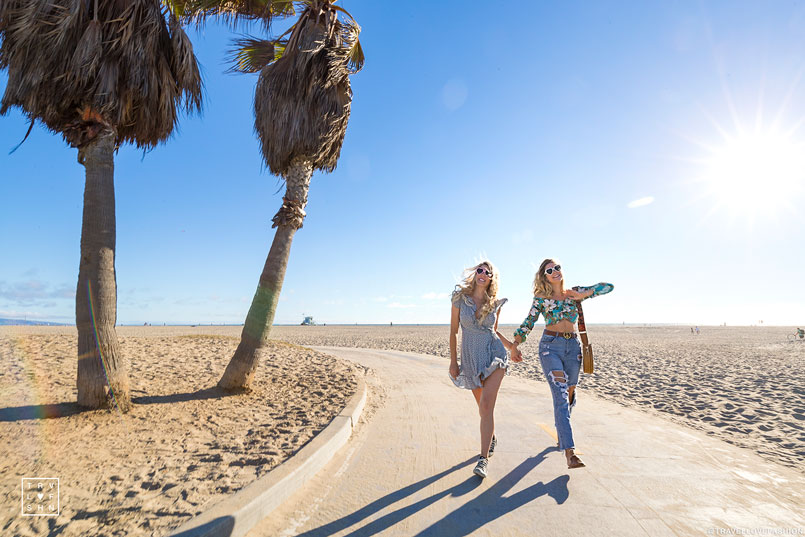 Explore Venice Beach Boardwalk 
Whether you're looking to soak up the sun, get some exercise or engage in some excellent people-watching, the Abbot Kinney Boardwalk is the place to be. Grab your bike, scooter, skateboard or just your running shoes and explore all the boardwalk has to offer. From street performers and bodybuilders along muscle beach to the many oceanside cafes, boutique shops and restaurants, the boardwalk is always bustling with activity and can be a very entertaining way to spend the day!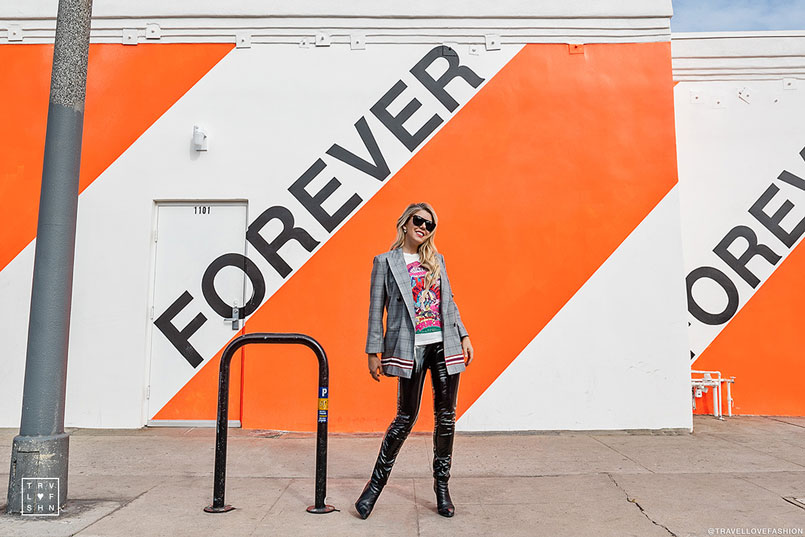 Visit Abbot Kinney Boulevard 
Not to be confused with the boardwalk, Abbot Kinney Boulevard is the very heart of Venice Beach, California. Dotted with decades-old bungalows, bohemian bistros and shops, the boulevard is one of Southern California's most famous streets. It's also a hub for the local art scene with numerous galleries and pop-ups lining the street. Special activities like food truck nights and seasonal events are popular with locals and tourists alike!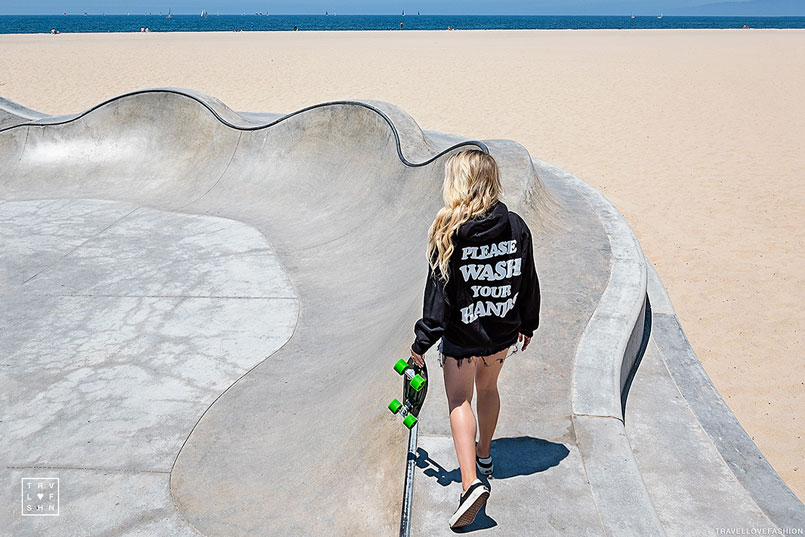 Hit the Venice Skatepark 
You don't have to be Tony Hawk to enjoy an afternoon at the Venice Skatepark. Renovated in 2009 with help from both the local community of skaters and even some professionals, the skatepark is where you'll find those just getting into action sports and experienced riders alike enjoying the weather and the many ramps, rails and bowls found at the skatepark. Don't feel like joining in? Still expect to be amazed by the tricks and riders who skate at the Venice Beach Skatepark.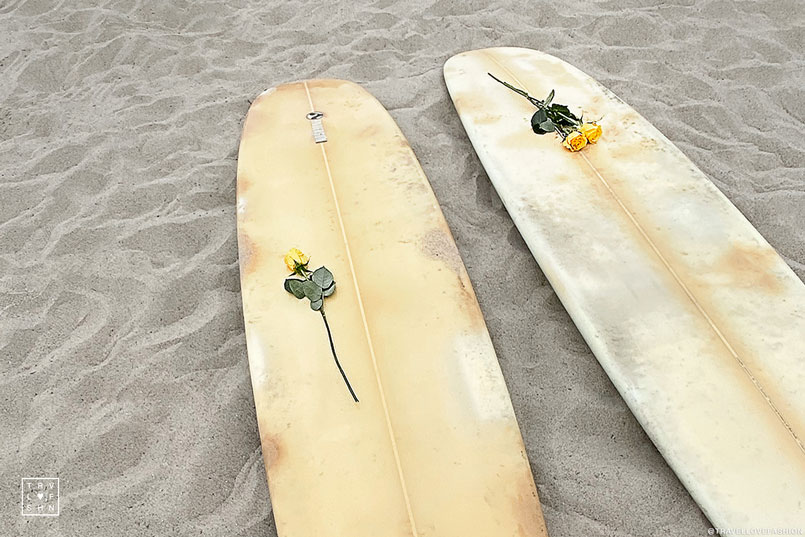 Go Surfing in Venice Beach 
Of course going surfing in Venice Beach is high on everyone's to-do list. While the area may not be home to the best surfing spots in Southern California, Venice Beach still has a few spots for surfers to check out. The Breakwater right by the boardwalk is usually popular with surfers, along with both the North and South sides of the Venice Beach Pier. The water is going to be cold no matter what time of year it is, so a wetsuit is usually necessary. You can find surf instruction at any old school VW Vans loaded with surfboards in the parking lot in front of the beach, and don't worry, a wetsuit is provided.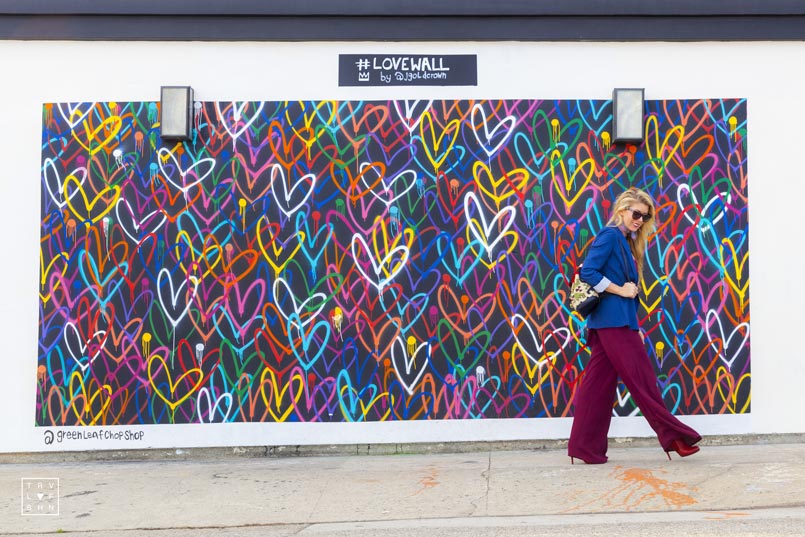 Check Out Venice Beach Street Art 
Found all along Abbot Kinney Boulevard, side streets and alleyways, murals from local artists are all over and one of the most unique things about the city of Venice Beach. Colorful, massive and wholly unique, these murals give the city a fun, vibrant look and feel and shouldn't be missed for anyone visiting Venice Beach. 
Best Paces To Eat in Venice Beach, Califronia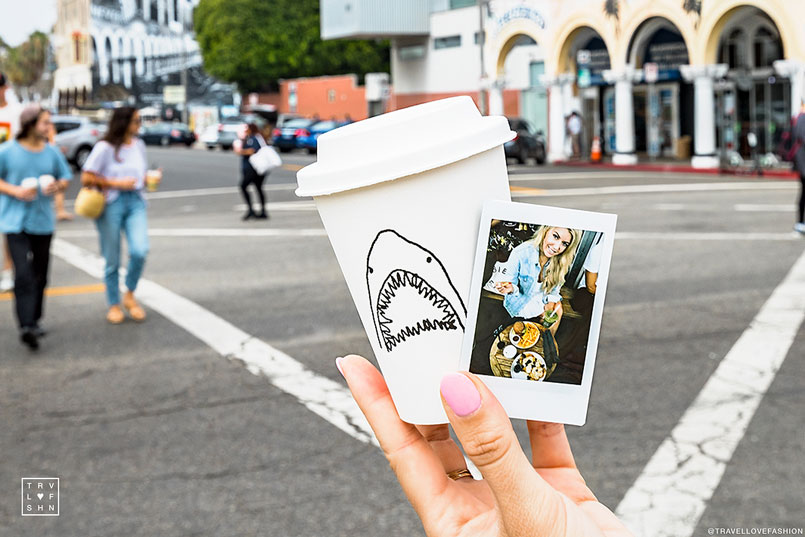 Where to Get Coffee in Venice Beach, CA
Intelligencia
One of the best places to get coffee in Venice Beach is Intelligencia Venice Coffeebar, a specialty coffee roaster with nearly 20 years in business and locations all around the country. Online ordering adds to the convenience of grabbing your coffee to go so you can enjoy it while strolling the boardwalk. 
Best Brunch in Venice Beach, CA
Gjusta
Formerly a chef at Gjelina, Travis Lett is the owner and operator at Gjusta, a deli and cafe on Sunset Ave where you'll find one of the best brunches in Venice Beach, CA. A collaboration with denim brand Citizens of Humanity mean the staff are looking as good as the plates coming from the kitchen. The collaboration also has a good cause, with 20% of clothing sales proceeds going to the Gjelina Volunteer Program. 
Great White
Open since 2017, Great White is a cashless cafe and restaurant that's become a popular local spot for surfers, sunbathers and tourists alike. The menu is full of classic favorites with a healthy twist and a full bars makes it a popular hangout from morning through the evenings. 
The Rose Cafe
One of the most chic dining experiences in Venice Beach, The Rose Cafe features both indoor and outdoor dining complete with a beer garden, bakery, Verve Coffee bar, and cocktail bar. This Venice Beach restaurant also partnered with local artist Craig Stecyk for an artwork display of bright 14-by-22-inch posters with historic scenes from the neighborhood. You're sure to find a lot of locals and a very chill vibe when you dine at The Rose! 
The Butcher's Daughter
If you're looking for one of Venice Beach's best vegan restaurants, The Butcher's Daughter should be at the top of the list. Calling themselves a "vegetable slaughterhouse", the restaurant serves up healthy, vegetable-based dishes with plenty of gluten-free options as well. You won't find any meat dishes at all at The Butcher's Daughter, so carnivores, beware, however with their Impossible burger you won't be able to tell the difference.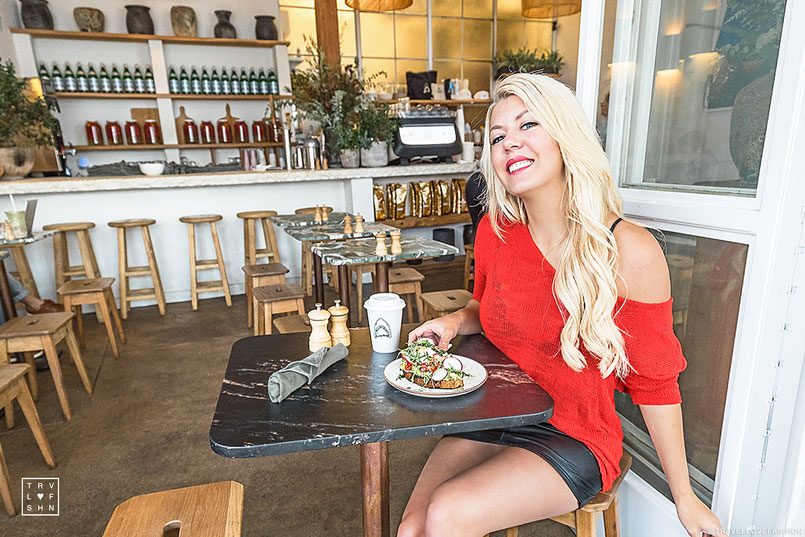 Best Lunch Spots In Venice Beach, CA
Greenleaf Kitchen & Cocktails
With a motto like "Eat Well. Live Well", you know you're going to find a great bite to eat at Greenleaf Kitchen & Cocktails. This Venice Beach restaurant takes pride in serving high-quality meals chock-full of fresh ingredients. Some of the most popular dishes to order are the custom salads and bowls which can be tailored to each individual's tastes! 
Tocaya Modern Mexican
You'll find plenty of excellent Mexican cuisine in Venice Beach, including the very popular Tocaya Modern Mexican. Serving up classic Mexican favorites like tacos, burritos, quesadillas and salads, Tocaya Modern Mexican provides options for those with dietary restrictions and a great location nearby to the boardwalk and beach! 
Café Gratitude
You don't find many restaurants like Cafe Gratitude in Venice Beach, CA. With an overall focus on love when it comes to food, patrons and employees, Cafe Gratitude is dedicated to creating a  happier, healthier world one meal at a time! Locally-sourced ingredients and vegan-based dishes make it one of the healthiest restaurants in Venice Beach. 
Best Dinner Restaurants in Venice Beach, CA
The Waterfront 
For dining with a view in Venice Beach, nothing beats The Waterfront. Serving up classic American fare with a California twist, The Waterfront is perfect for lunch, dinner or a cocktail with a spectacular ocean view sunset in the background. The restaurant offers a number of specialty cocktails and local beer options so it's perfect if you're traveling with a group.  Be sure to check out the back patio where lawn games are set up, perfect to enjoy with a drink in hand.
Gjelina
Widely considered one of the best restaurants in Venice Beach, CA, Gjelina on Abbot Kinney Boulevard is family-owned and operated with menus crafted using locally-sourced ingredients. The restaurant serves American cuisine and the rustic dining room is quaint and makes for a relaxed atmosphere. Very popular all year round, those wanting to eat at Gjelina should make a reservation ahead of time to ensure their spot. 
La Fiesta Brava
While this may look like a "hole-in-the-wall" spot for locals, it's a hidden gem restaurant in Venice Beach, CA that's been a community staple for years. The Mexican fare is homemade and the vibe is very laid back so pop in after a day at the beach or strolling the boardwalk and enjoy one of Venice Beach's most authentic Mexican meals. My tip? Order the fish tacos! 
Best Dessert in Venice Beach, CA
Salt and Straw
For a sweet treat after a day at the beach or stroll on the boardwalk, Salt and Straw is one of the best places for ice cream in Venice Beach, CA. The Oregon-based ice cream company is located right in the heart of Venice Beach on Abbot Kinney Boulevard and make sure you try the seasonal ice cream flavors which rotate throughout the year. 
View this post on Instagram
The Hottest Spots For Drinking & Dancing in Venice Beach, CA
The Brig
Since 1952, The Brig has been a staple bar in Venice Beach for locals and tourists alike. Located on Abbot Kinney Boulevard, the bar gets going in the evenings, especially on the weekends, and often features live music. After a few drinks, the many food trucks along the boulevard are an excellent option for a late-night snack! 
Townhouse
Another historical venue in Venice Beach, CA, Townhouse traces its history back to 1915 and what a colorful history it was. The bar was a speakeasy during prohibition and remains a popular spot to this day for a drink with friends. The upstairs cocktail lounge is where you want to hang and you can usually find a DJ or live music for dancing downstairs. It makes for a very fun night! 
Best Wellness in Venice Beach, CA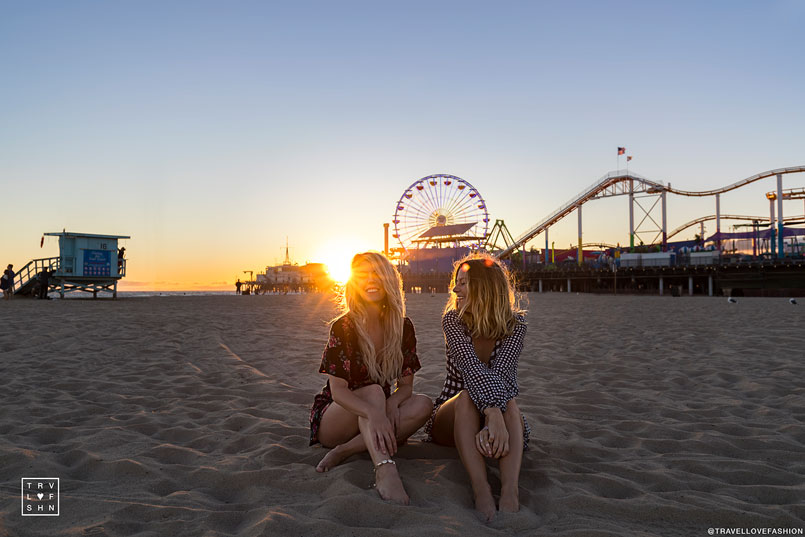 Moon Juice 
Found along Rose Ave, Moon Juice is the spot for 100% organic, cold-pressed juices featuring the company's own health and wellness supplements. You can even purchase your own supplements to make your own smoothies and juices at home. Even actress Gwyneth Paltrow is all in on Moon Juice with the "Moon Dust" powered supplement on the record as one of her favorites. The supplements support healthy hair, skin, nails and more and can be added to the juices at the bar for an even healthier experience. 
Ceremony Meditation 
If holistic wellness is going to be part of your trip to Venice Beach, Ceremony Meditation is going to be a hit! The meditation workshop includes sound baths, reiki healing and even a detox balancer so everyone can experience a little self-growth. Try one of Ceremony's meditation classes in Venice Beach and see for yourself! 
Barrys Bootcamp
You've probably heard of Barry's Bootcamp before, but did you know that their Venice Beach gym and fitness classes are held in the largest location of them all? Not only is it the largest Barry's, but it was also one of the first locations to have a Flex Lounge. The professional training staff is knowledgable and helpful and visitors will love the common areas and amenities. 
Pinkies Nail Salon
For the best nail salon in Venice Beach, look no further than Pinkies. With more than 25 years in business, this luxurious nail salon provides a wide variety of treatments and services so everyone can look their best. Located just a block from the beach and boardwalk, Pinkies has an easy to find location and they do great work on nails! 
The Studio (MDR)
For a high-intensity workout inspired by fitness expert Sebastien Lagree, The Studio (MDR) is a full-body workout in Venice Beach which uses elements of pilates and traditional cardio and weight training. Using Megaformer machines to keep resistance constant, The Studio is geared towards sculpting muscles to make them leaner and stronger. 
Take in The Sunset Views
There is no better way to end your Venice Beach trip than with chilling on the beach and taking in the sunset with the Santa Monica Pier in the background. Keep an eye out for dolphins, as they can often be seen playing in the waves next to surfers finishing their day with a sunset wave.
Best Boutiques to Shop in Venice Bech, CA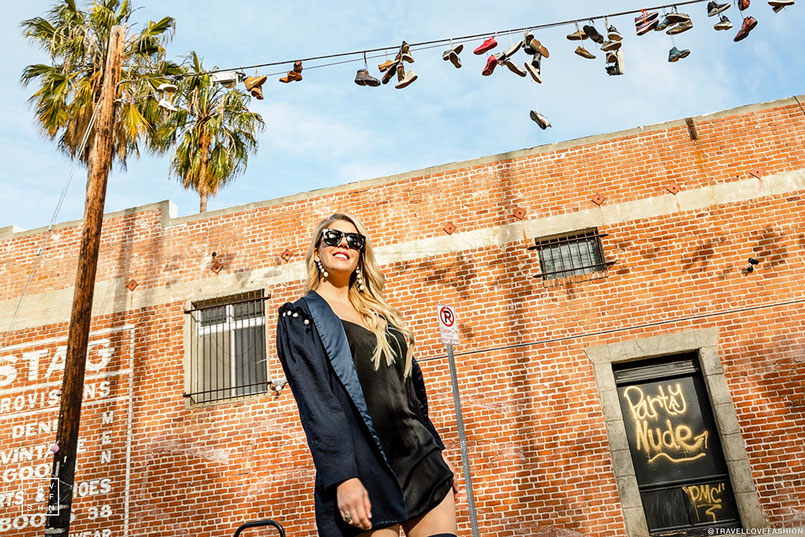 LCD
Founded by Geraldine Chung, LCD is a hip clothing boutique in Venice Beach with a focus on slow fashion, gender neutrality, sustainability and inclusivity. The shop fits in well with the trendy style of Abbot Kinney Boulevard and you'll want to take your new clothes on a photoshoot in front of the many murals and street art which line the streets. 
Principessa
At the girly Principessa boutique on Abbot Kinney Boulevard, you'll find a delightful mix of well-known and emerging designers catering to the laid-back lifestyle of Venice Beach. The boutique shop has a variety of new and vintage apparel and is also a great place to shop for swimsuits in Venice Beach thanks to the large selection at the store. 
Burro
Founded in 1999, Burro is a trendy gift boutique in Venice Beach with a large inventory of cards, candles, kitchen accessories, health and wellness products and more. If you're looking to get someone a gift, or buy yourself a souvenir, while visiting Venice Beach, you can't go wrong with anything found in Burro. They also carry a lot of holiday and seasonal items so the selection can change depending on the time of year. 
MedMen
California is one of the few states (the list is growing!) with legalized cannabis and for those enthusiasts visiting Venice Beach, a trip to MedMen is a must. The cannabis dispensary is open to anyone over the age of 21 and has a huge selection of marijuana, edibles, tinctures, vapes and more. Kind of like the Apple Store for weed, MedMen had everything smokers need to enjoy their California vacation to the fullest. Beware though, California marijuana taxes are pretty high, so be prepared to pay. 
Erewhon Market
The boutique of grocery stores, no trip to Venice Beach is complete without a stop in this upscale health food store. Expect a scene of cool people grubbing and socializing. There is a market, cafe, and tonic bar, making it a perfect place to grab some "hip" food, like the Hailey Bieber smoothie.
What To Wear in Venice Beach, CA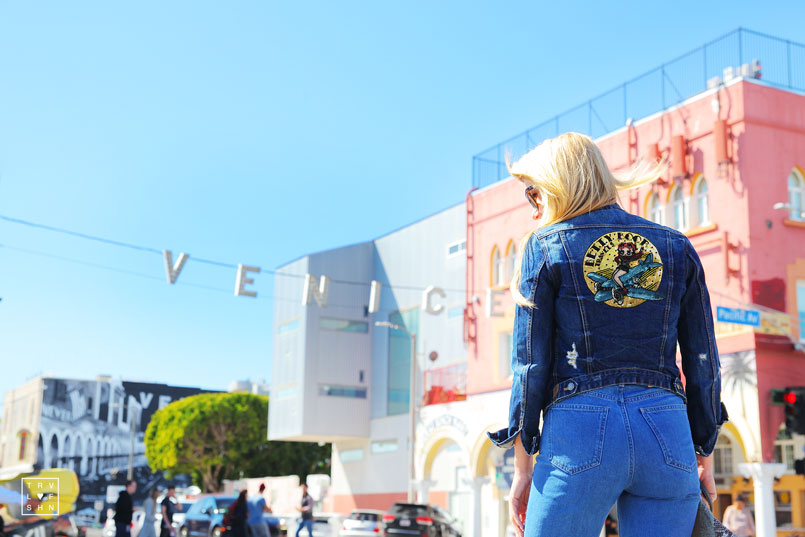 The laid-back-California-cool look reins supreme when traveling to Venice Beach, California. With mild temperatures throughout the year, sundresses, denim shorts, and tees can be worn year round. Just make sure to pack a light jacket, with the ocean breeze temperatures dropping during the evening and in winter months.