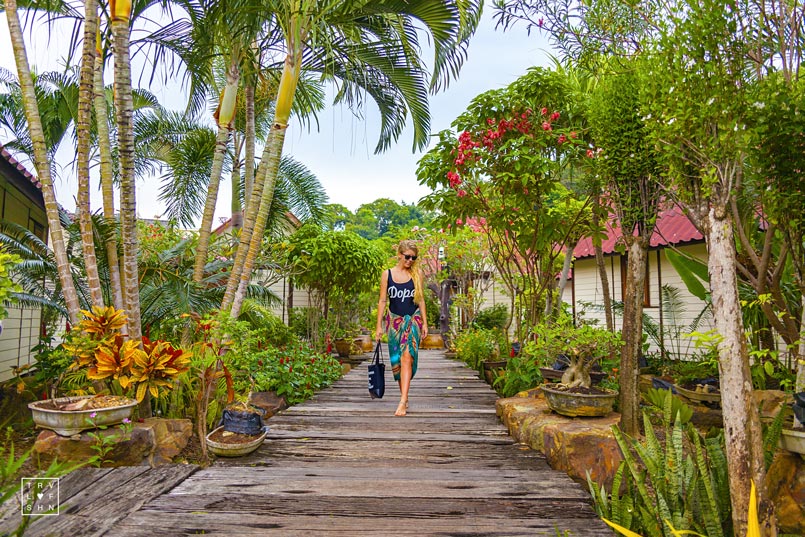 Warm weather is right around the corner. Whether you plan to stay close to home or take an extended vacation on an island, we've got you covered with the 14 hottest summer trends to pack for a fashionable beach getaway. Especially for a beach vacation, you want to make sure not to pack too much. The goal is to relieve stress, not add to it. This beach packing list has all the stylish vacation essentials. These pieces are perfect whether you want to lay on the beach sipping fruity drinks, sightsee in town, or dance the night away in the warm setting sun.
Swimwear
The most obvious, but most important, thing to pack for a beach vacation is swimwear. The hottest swimsuit trends currently are ruffles, off the shoulder, and animal print. However, a solid well-fitting bikini will always be a classic.

Beach Cover-up
A perfect beach cover-up is comfortable, breezy, and stylish. Whether you choose a classic sarong, a sleek button-up, or wide-leg pants, these fashionable cover-ups elevate a beach look without being fussy.

Sandals
A low-profile neutral sandal that's easily dressed up or down is the best beach vacation shoe to pack. These shoes look great at the beach, pool, or out on the town.

Sun Hat
You will want to protect that pretty face, as well as make it easier to see while enjoying your beach holiday. A classic straw hat will always work. Trending now are super cute beach visors. Packing a beach hat that has an open top works well if you prefer to wear your hair up.

Beach Bag
Big enough to fit all your beach essentials AND stylish enough to wear off the beach as well, is the home run of the perfect beach bags below.

Sundress
These dresses will have you Instagram ready in all your vacation snaps. Dress up or down for a fuss-free stylish beach holiday.

Denim Shorts
The ideal beach vacation outfit doesn't get easier than throwing on a perfect pair of denim shorts. Style your jean shorts over your bathing suit with a kimono, or a graphic tee.

Graphic Tee
Style plus comfort is vital for great vacation looks. Graphic tees are one of the hottest trends of the summer, and one of the easiest things to pack and wear during a beach getaway.

Kimono
A kimono is a must have for any beach vacation. Nothing is more versatile and stylish.

Light Jacket
Make sure to pack at least one light jacket on a beach trip for the evenings, or unexpected drops in temperatures. The hottest looks right now are breezy blazers and cropped denim jackets.

Shell Jewelry
The shell jewelry trend could not be more perfect to top of your beach vacation looks. Shell earrings, necklaces, and anklets are hot, but our favorite is the shell belly chains. Shell jewelry looks just as fab on the beach with swimwear as it does in town or in the evening, making it a no-brainer to pack for your holiday.

Straw Bag
Light and airy, and oh-so-on-trend, these straw bags look great with all warm weather looks.

Cute Sets
Perfect worn together or separately makes these sets the ultimate pieces to pack for a stylish beach vacation. Because more outfit options with fewer clothes is always a win when packing.

Sunglasses
Don't forget your sunnies! Here are the hottest looks this year's beach vacation.