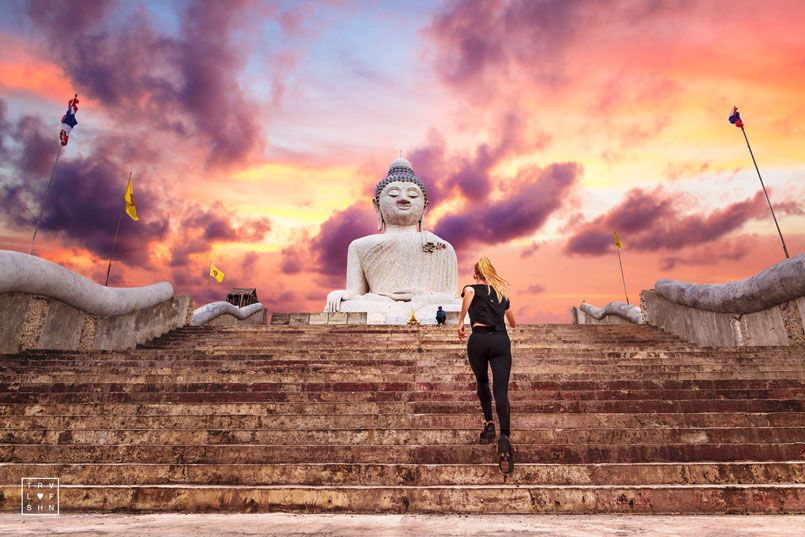 It's hard to keep up with a fitness routine while traveling or on vacation, but there are a few easy ways to keep your exercise goals on track. If you're wondering how to stay fit on vacation, follow some of the simple steps below and remember, fun should come first when you're exploring somewhere new!
Choose activities that require physical activity
The most fun way to achieve your fitness goals on the road is to keep your body moving. Try to do at least one thing a day that combines exercise with exploration, be it paddle boarding through the bay, hiking through the forest, strolling a new neighborhood, or biking from place to place. Tweaking your travel activities just a little helps keep you on track while being so fun. You won't even notice you're working out.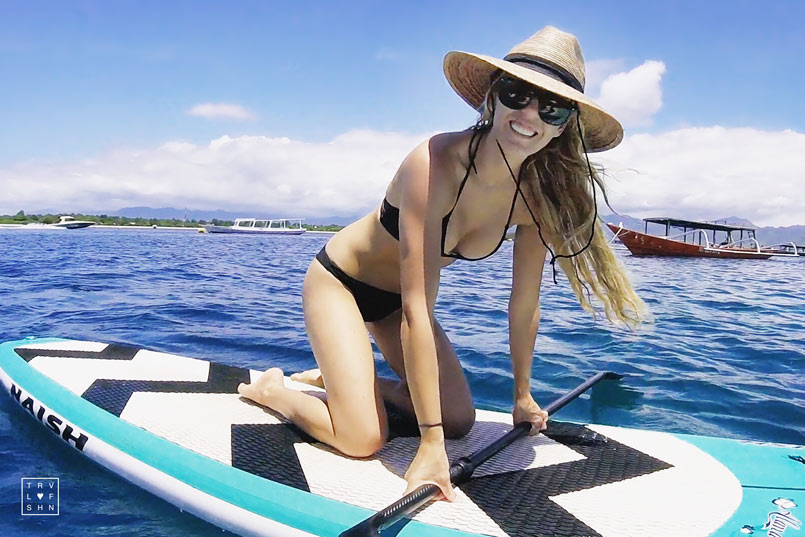 Check out the luxury hotel gym…even if you're not staying there
Most high end hotels and resorts have beautiful gyms complete with air conditioning, gorgeous locker rooms, and free bottles of water. Many come with amazing views well, since hotels have been responding to the uptick in fitness consciousness by adding luxurious touches to their facilities. Even if not a guest, you might be able to access fitness facilities if you ask nicely (or pay a small fee), but I've yet to be stopped when going into a hotel gym.  
Take advantage of first time trial offers
Many boutique fitness studios offer discounted rates for first time visitors. Some even offer a free class! While I was on vacation in Melbourne, Australia I booked a week of unlimited yoga classes at a high end studio for $25 USD. Many gyms give people they see as potential customers a free week pass. *Pro tip, don't make it too obvious that you are just passing through.
Go for a morning jog/walk
There is something magical about seeing a place as it wakes up. Taking a morning jog or walk around the neighborhood where you're staying before breakfast is not only a great way to get your day started on the right foot, but also to discover a location for yourself before it takes on the full chaos of the day. I loved running in the mornings in Bali. The early morning light would be soft with the sun just rising, keeping the temperature mild. With the traffic not yet in full swing, the air was a bit cleaner. This created the perfect conditions for morning workouts. Please be advised some parts of the world don't often see joggers, so locals might stare and mongrels might bark.  
Pack travel friendly gym equipment
Every inch in a suitcase is valuable real estate. However, a few pieces of travel friendly exercise equipment are worth packing and don't take up much room. TRX bands, portable straps that leverage the user's body weight and gravity are a perfect example for anyone who is strongly committed to a workout routine on the road. Simply hook the TRX up in any door frame, tree, or railing on the trip, and you're good to go. Booty/resistance and stretchy bands are also examples of equipment that are super light and easy to pack. You can get them in varying degrees of difficulty (signaled by color) to suit your ability. Foldable yoga mats are also useful; a rollup yoga mat is an awkward shape to try to pack, but foldable ones can easily be stowed in your bag and hardly weigh a thing.