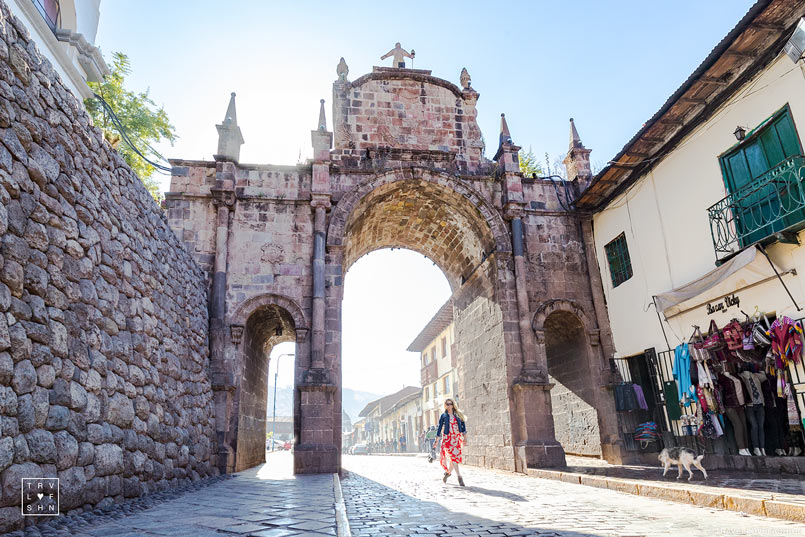 Lined with shops, and doorways leading to courtyards with even more shops, Cusco's cobblestone streets overflow with shopping opportunities. However, most stores still hawk mass produced cheap souvenirs, trekker gear, and outdated alpaca fashion and jewelry. Luckily there are a few new hip boutiques popping up around Cusco, as young designers and artists breathe fresh life into ancient Andean culture and design, with contemporary spins on Peruvian fashion, art, and decor. In fact, there's literally something for everyone, from cozy hats and mittens to modern dresses, rainbow woven scarfs, and minimalist alpaca sweaters.
Below are the best boutiques in Cusco, Peru. These shops sell gorgeous alpaca fashion in modern designs, handmade jewelry, repurposed Peruvian textiles, and enough cool art to justify many checked bags on your journey home.
Best Boutiques in Cusco, Peru
IYA Mayta
A charming store filled with modern and trendy styles of alpaca knits, ranging from sweaters, skirts, and the most beautiful ponchos (still kicking myself for not buying one!). IYA Mayta also carries lots of cool statement jewelry in silver and leather.
Calle Arequipa 167, Centro Historico do Cusco, Cusco 08000, Peru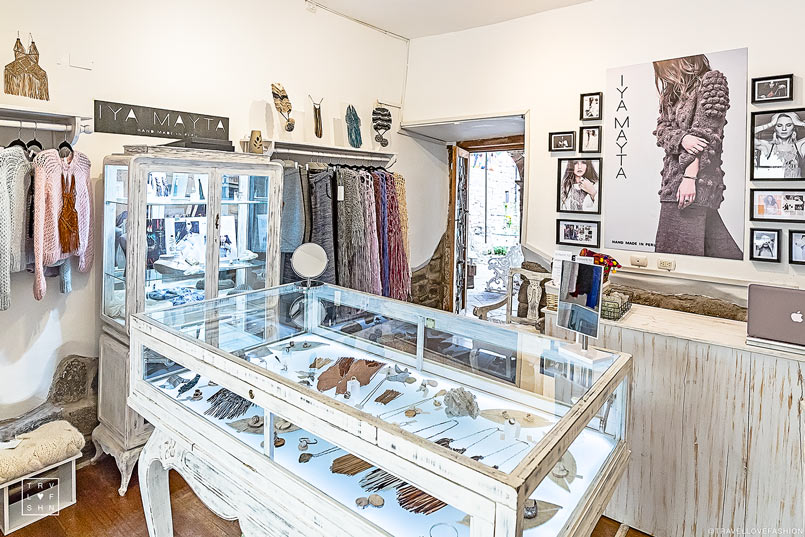 Hilo
Hilo is a treasure trove of one-of-a-kind handmade fashion by designer and shop owner, Eibhlin Cassidy. "Each collection is a journey into another realm from post-apocalyptic visions to subtle sensuality and gender play, to ethereal shadows of the past," according to their website. A perfect boutique to find a unique piece only found in Cusco, Peru.
Calle Carmen Alto 260, Cusco 08000, Peru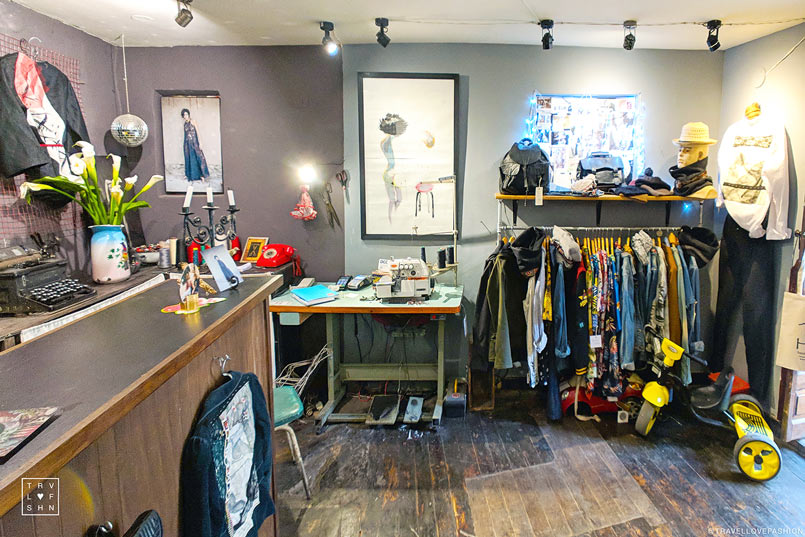 Kuna
Some of the best alpaca products that you will find in Cusco, and one of the very few stores that carries the prized (and expensive) Vicuña. Check out Kuna for super fun colorful beanies and scarfs, perfect for completing your look on the Machu Picchu trek.
Portal de Panes 127 – Plaza de Armas, Cusco, Peru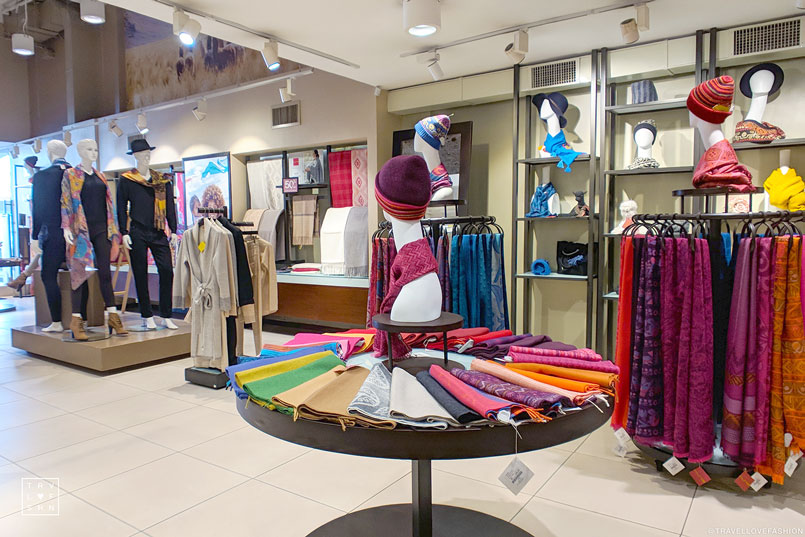 Cocoliso
My favorite boutique in Cusco. Fuel your chunky knit obsession at Cocoliso! Locally handmade thick-knit sweaters, cardigans, shawls, and blankets are available, all in the softest wool and a variety of colors. The fabulous SaKé brand of handbags, which are all ethically manufactured using organic leather and traditional Peruvian weaving designs, are also stocked at Cocoliso. As well as gorgeous jewelry by Lorena Pestana. The cute courtyard café in the shop is a great spot to rest and drink coca tea after an afternoon of shopping.
Calle Palacio 122, Cusco 08000, Peru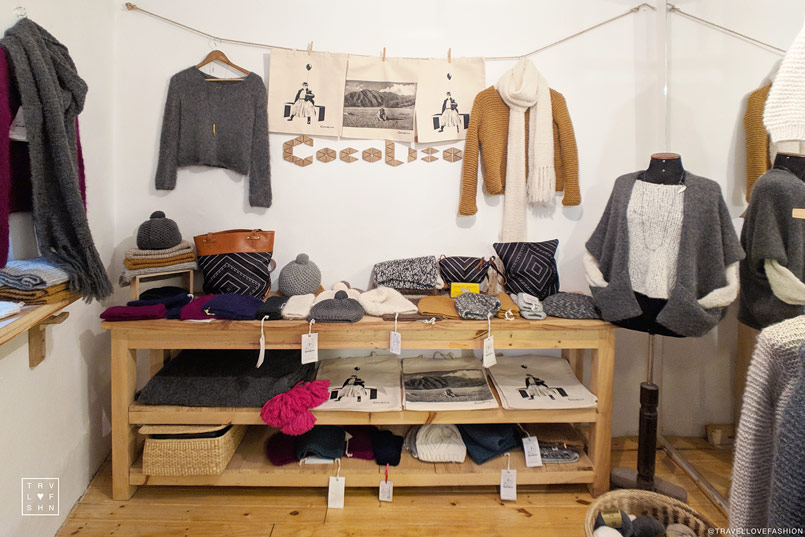 Quipa
A small, but densely packed, boutique filled with local art, photography, and graphic tees. Quipa feels like a small Brooklyn gallery with all the right Peruvian flare. Their tee-shirts featuring brightly colored photography of local people are super cool, and the perfect souvenir to take home from Peru.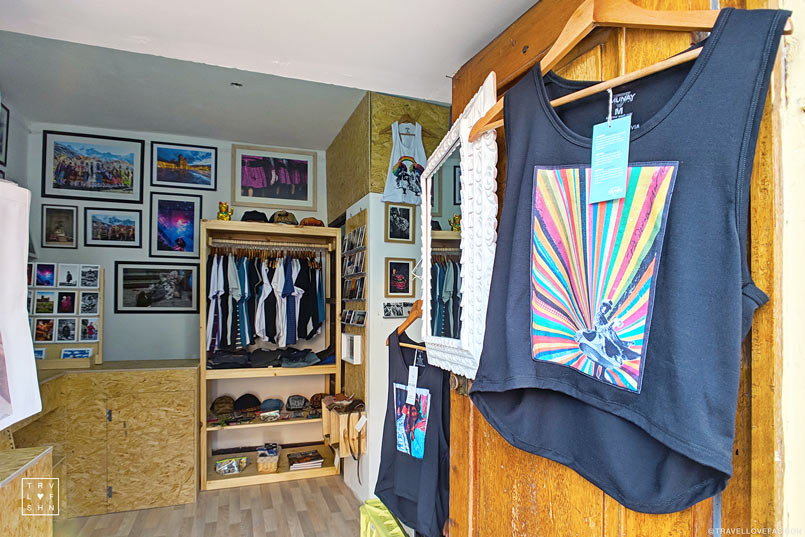 L'atelier by Grid and L'atelier Café-Concept
L'atelier by Grid and L'atelier Cafe-Concept are located right up the road from each other in fashionable San Blas. This amazing concept store, and café, are stuffed full with vintage clothing, repurposed vintage Peruvian textiles into bags, t-shirts, local jewelry, and cool hats. L'atelier is very well known for their handmade jewelry featuring Quechua, an indigenous language of Peru. Be sure to check out the café located upstairs for tea, treats, and a cute view of the San Blas area.
Calle Carmen Alto 227, Cusco 08000, Peru
Atoqsayk'uchi, Cusco 08000, Peru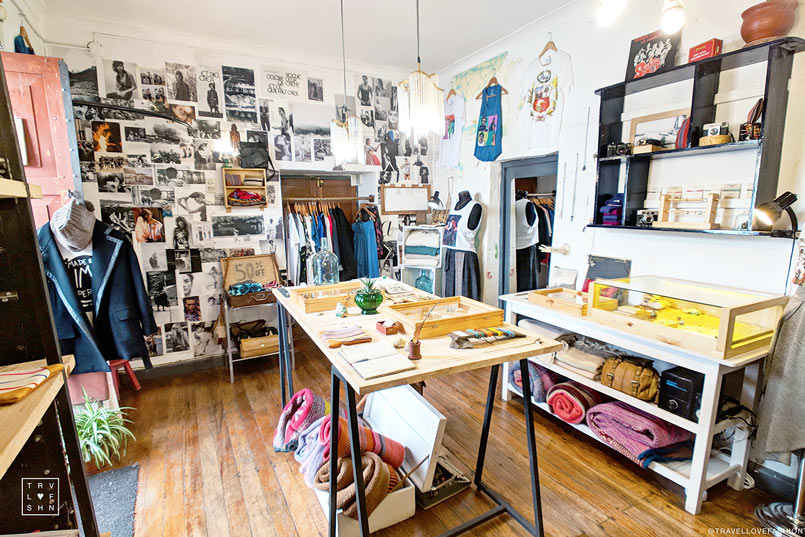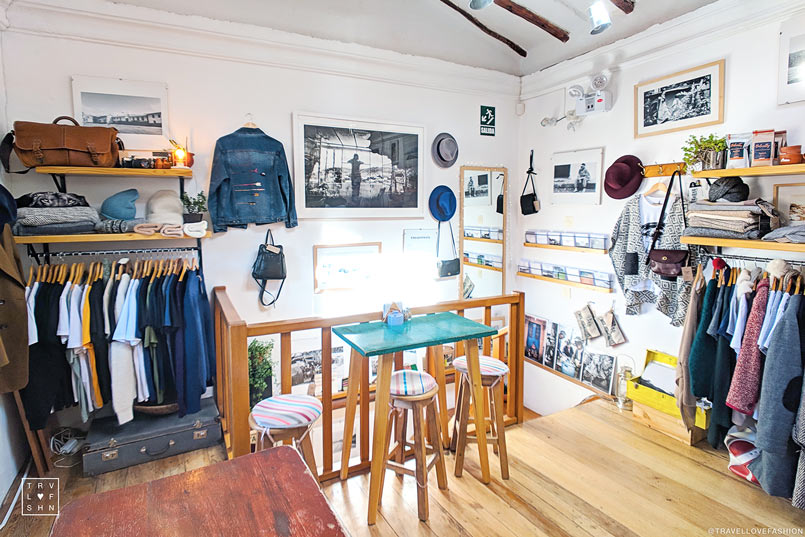 Fallen Angel Art Gallery
All the art displayed throughout this funky hotel, restaurant, and gallery is for sale, with fifteen local artists on rotation. Fallen Angel has a dark electric feel about it, and is a must visit while in Cusco. They also host the best parties, a delicious Sunday brunch, and is the hotel of choice for many hip celebrities while visiting Cusco.
221, Plazoleta Nazarenas, Cusco, Peru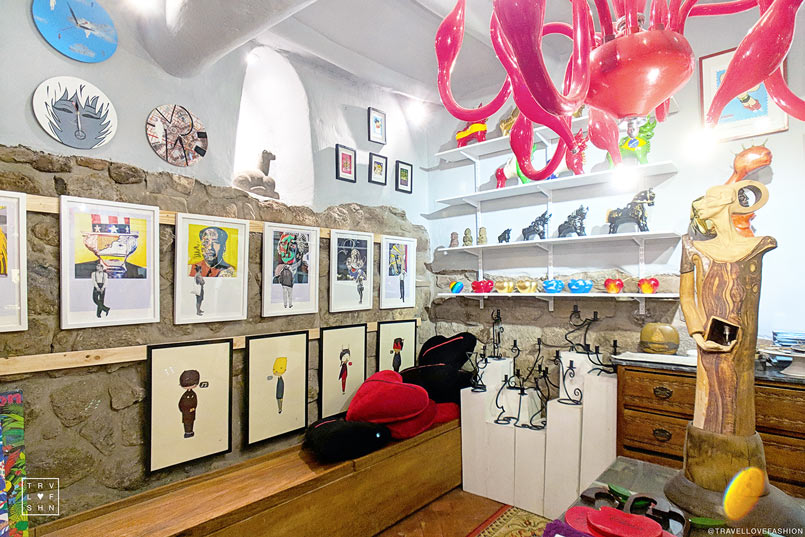 The Fair Trade Store
This is the most Fair Trade of Fair Trade stores, in ethos and style. Find ponchos, hats, gloves, and purses, all in very simple and traditional designs, and affordable prices.  It's not high fashion, but is a good place to get those gloves and hat you need to hike the Rainbow Mountains, without supporting some of the more cheap and exploitative tourist shops all over Cusco.
Chihuampata 515, Cusco 08000, Peru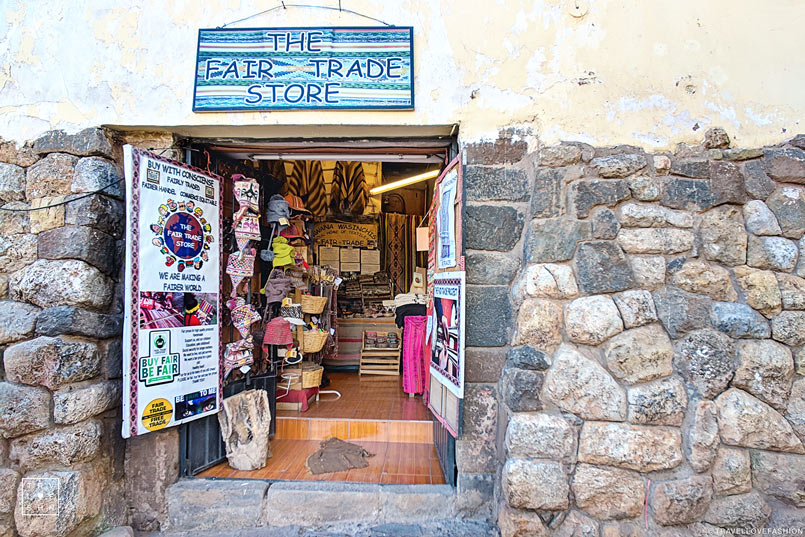 To see more of the best boutiques and things to do in Peru, check out my Hip Neighborhood Guide: Barranco, Lima Peru here.
PIN ME!!!