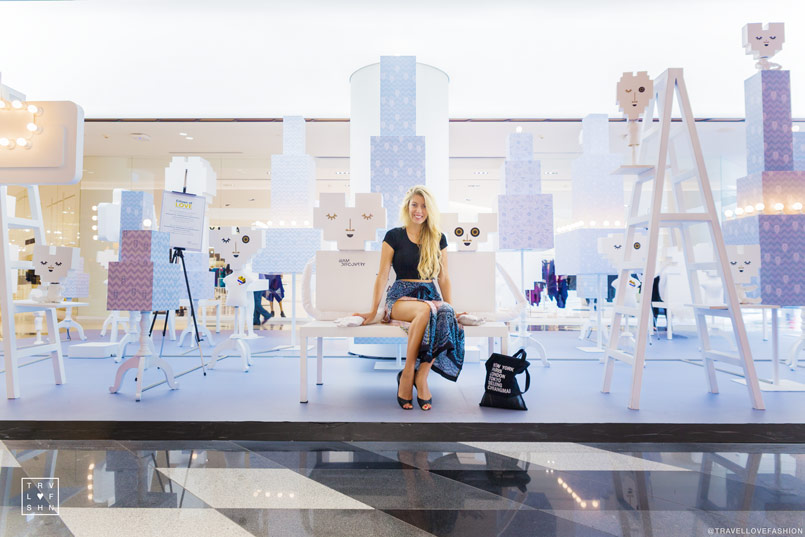 Bangkok Shopping Guide | Clothes You Will Still Want To Wear After Vacation
When you announce you're going to Thailand, the advice everyone gives is, "Don't pack anything! You can buy everything once you're there!" The first couple of times I traveled to Bangkok, I found this to be absolutely false! While there were a few cute trinkets I purchased, along with a couple of cheeky tee shirts, and, of course, the elephant pants (that seem mandatory if traveling in Bangkok), finding anything I really loved and wanted to wear back home appeared far-fetched.
Bangkok is a massive sprawl of shopping, with markets,  malls, street vendors, and stores literally piled on top of each other on every block. It can certainly be overwhelming, and if you don't know where to look, shopping in Bangkok will begin to feel repetitive, as the same merchandise is pushed at tourists at every location.
Closing my last trip in Thailand, I arrived in Bangkok for the fifth time, feeling like there was no shopping of any value to be done in the whole country. My entire trip, spanning over two months, I had only purchased a sun hat and a sarong. To qualify as amazing shopping, I expect to find unique items, manufactured within the country, that I will use multiple times. I resolved to believe this "amazing shopping in Bangkok" myth was perpetuated by people with bad taste eager to purchase things while on vacation.
Luckily my friend, who has been living in Bangkok for the past three years, intervened. She pointed me towards Siam Discovery, Siam Square, and Platinum Fashion Mall. All within walking distance of each other, these three locations offer stylish, on trend clothing for every budget. Making for an easy full day of AMAZING shopping in Bangkok.
Siam Discovery – Trendy High End Department Store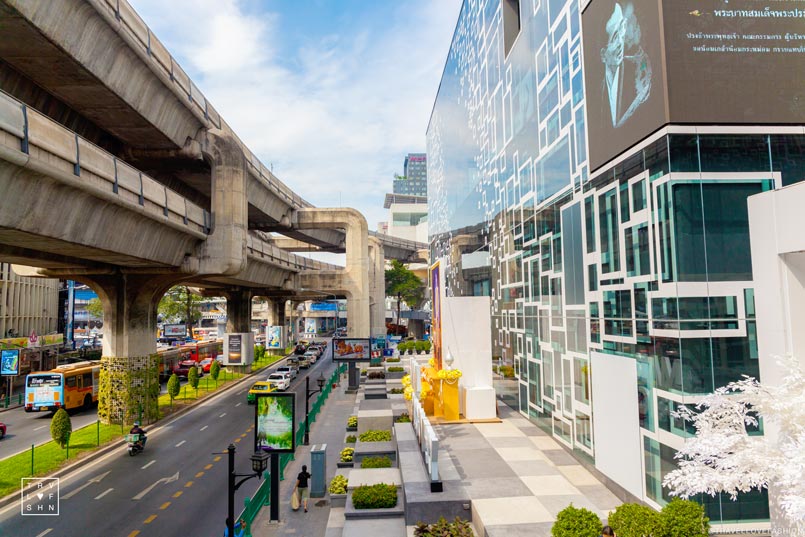 Siam Discovery is a sleek new department store that offers the very best in high end shopping from designers all over Asia.  It feels like a cool Barneys of Asia. The prices are at the upper end of shopping, even by American standards, but you will find the highest quality of fabric and cuts. Three Thai designers featured at Siam discovery worth checking out are Kloset, FLYNOW, and Tutti. Even if the clothing sold at Siam Discovery is out of your budget, I highly recommend stopping by to see the impressive interactive decor highlighting art, music, and food.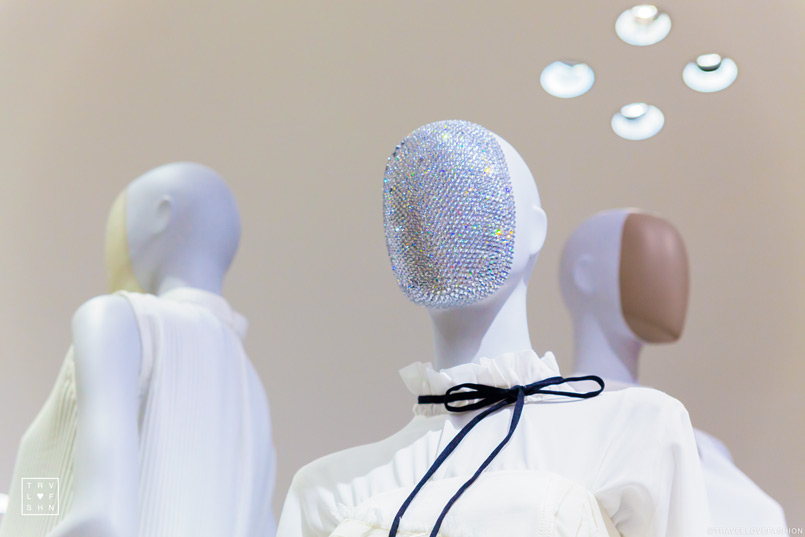 Don't miss these three Thai Designers Featured in Siam Discovery: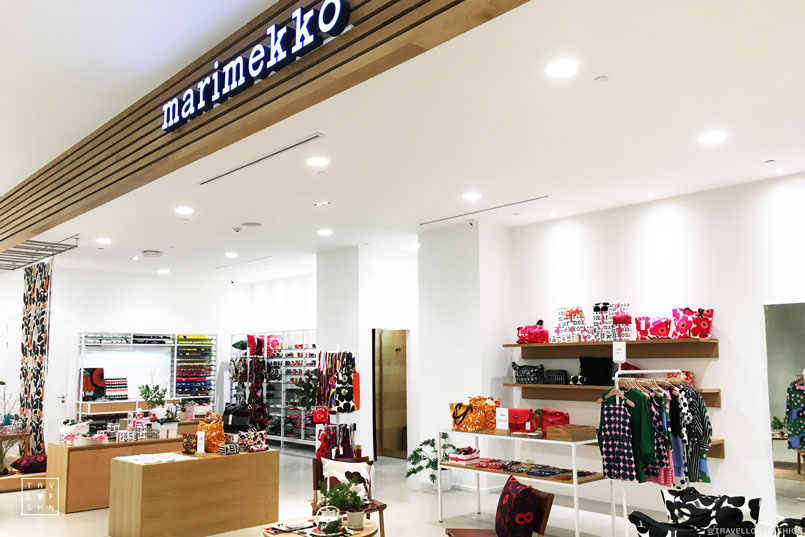 Marimekko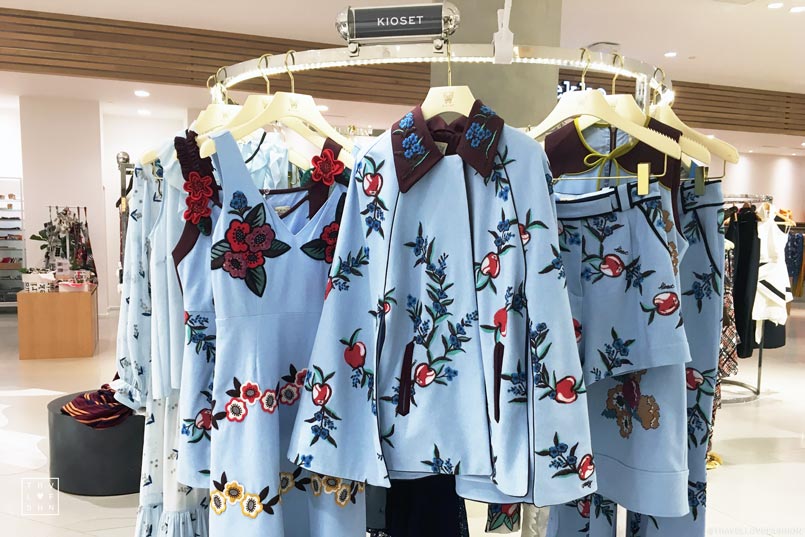 Kloset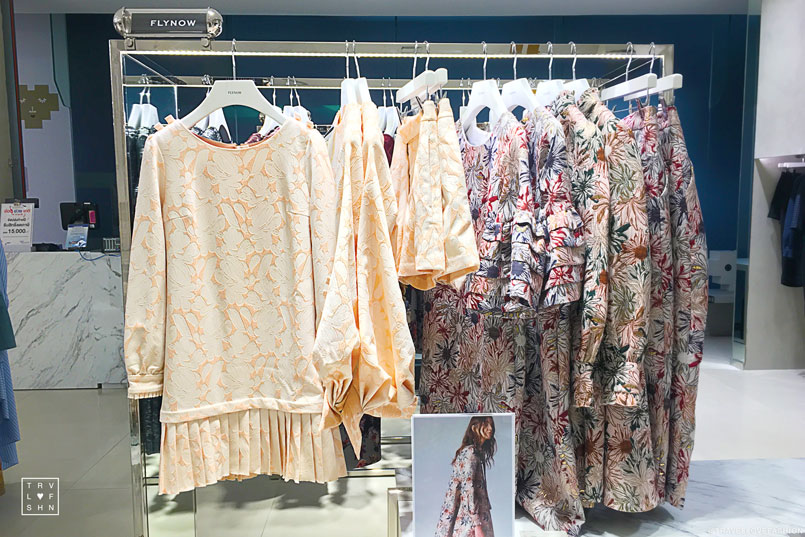 Flynow
Siam Square- Funky Outdoor Shopping Plaza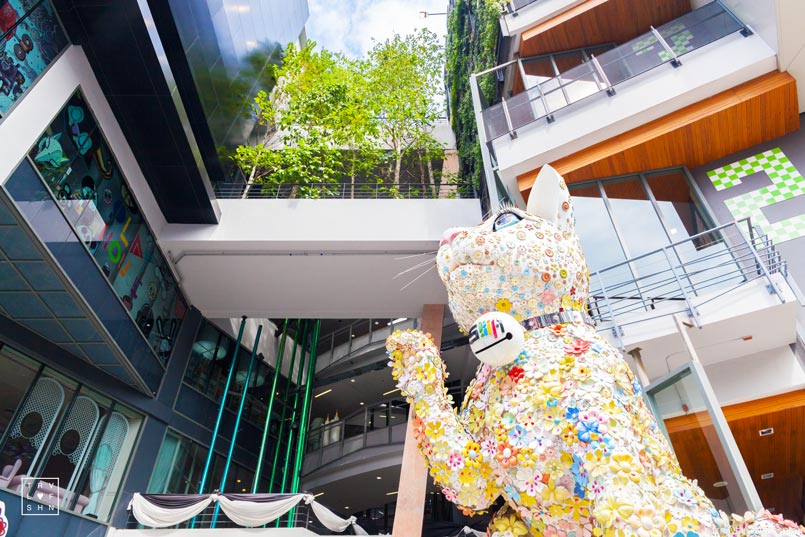 Siam Square is an open-air shopping complex that radiates a feeling of youth and creativity. Vendors of bright and bold slogan tee shirts mix with shops of tailored suits, and hipster fashion at this popular haunt of university students, media types, and "cool" kids.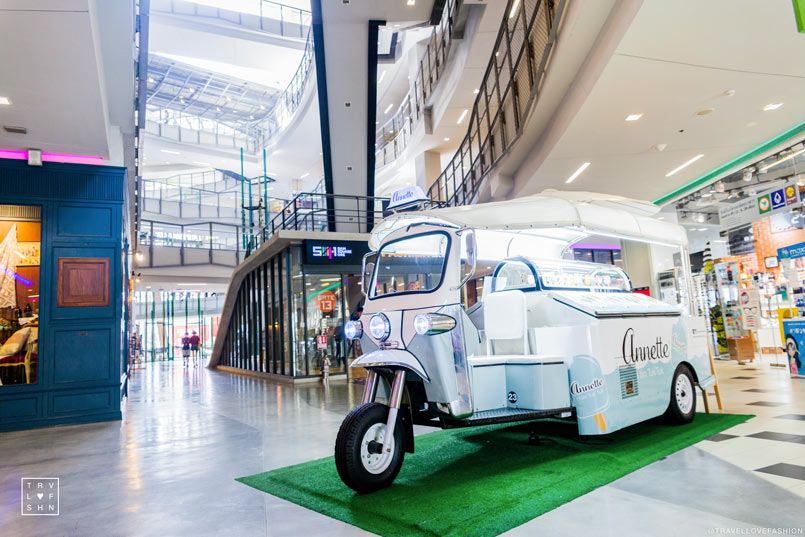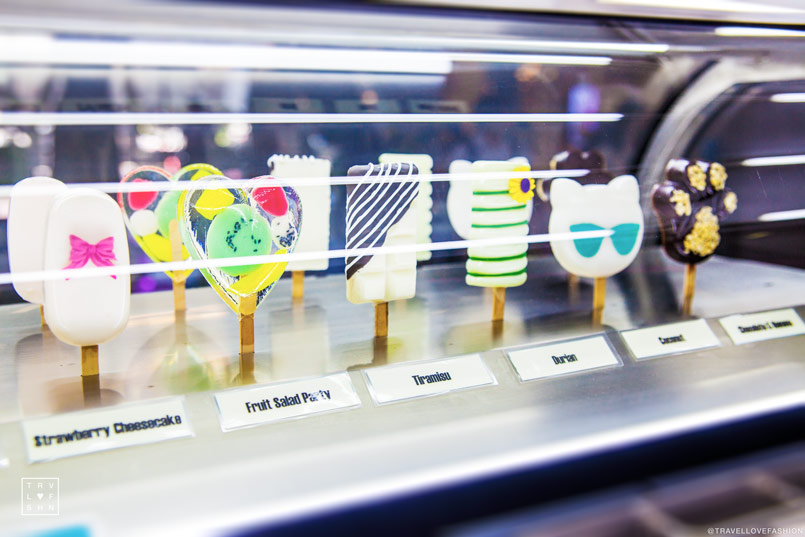 Three stores not to be missed: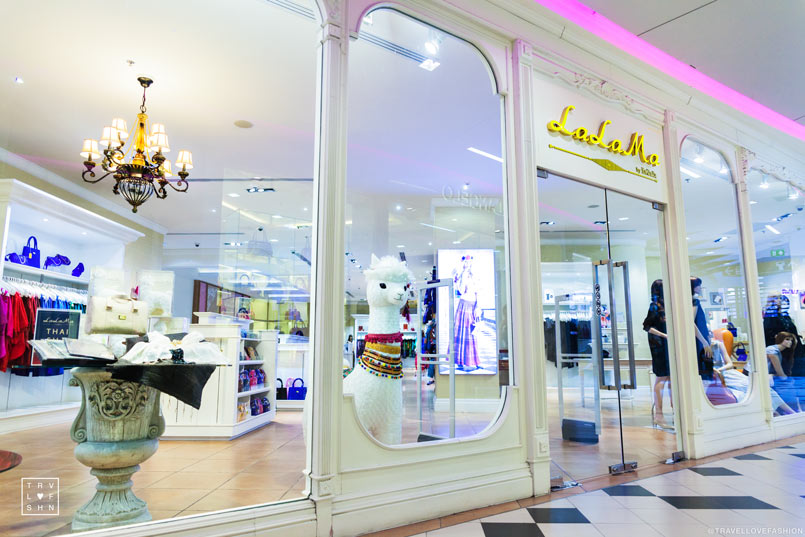 LaLaMa
1-3 fl. Room No. 3/17-19, Rama 1 Rd.,
Patumwan, Bangkok,10330
Tel: +662 115 5020
Open daily 10:00 – 22:00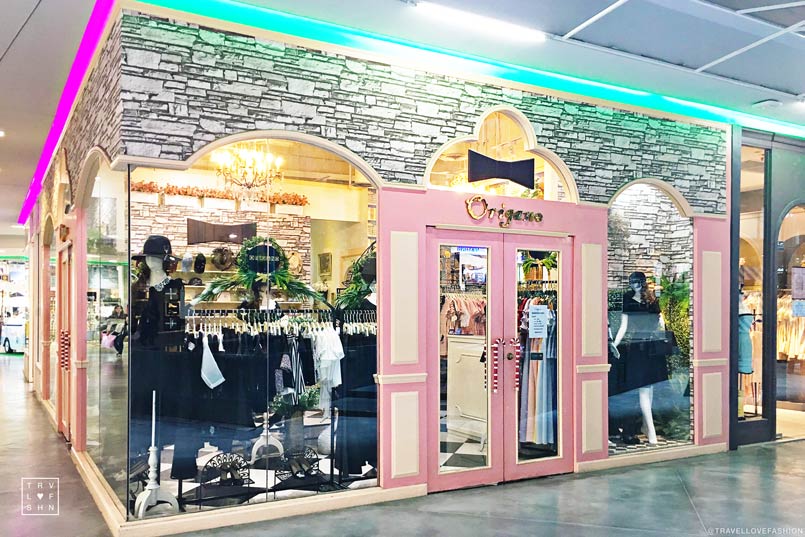 Origano
2nd FI, Rainy Zone,
Siam Square One,
Pathum Wan, Pathum Wan,
Bangkok, 10330
Tel: +662 115 1484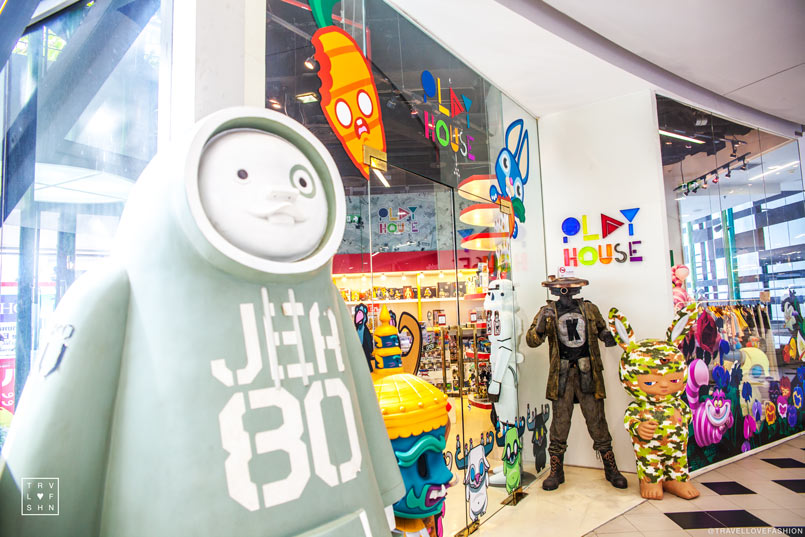 Play House
3rd FI, Winter Zone,
Siam Square One,
Pathum Wan, Pathum Wan,
Bangkok, 10330
Tel: +662 115 1417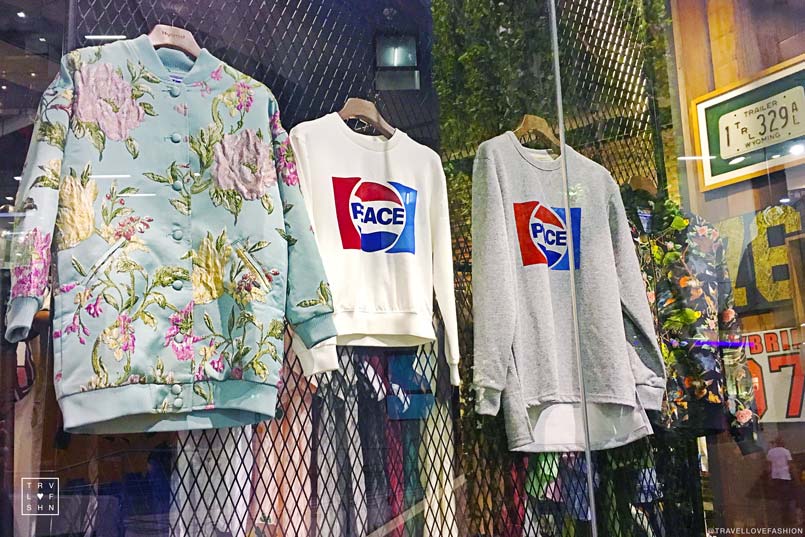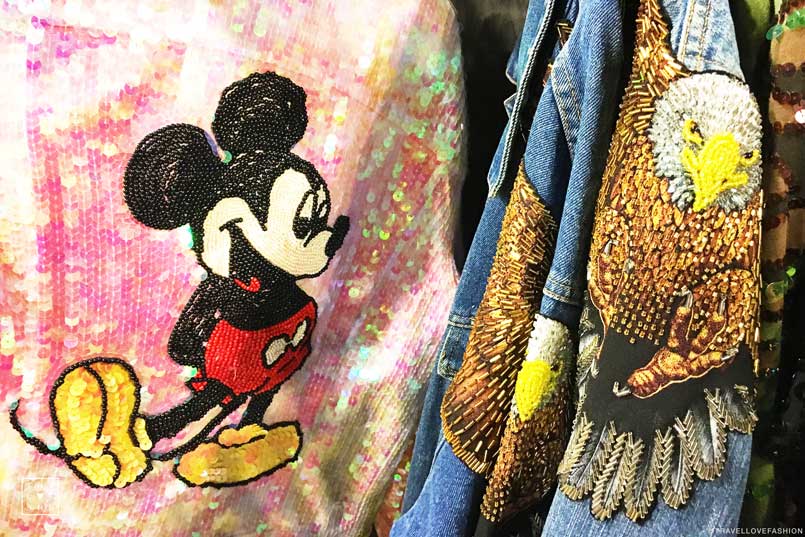 Platinum Fashion Mall- Budget Friendly Wholesale Mall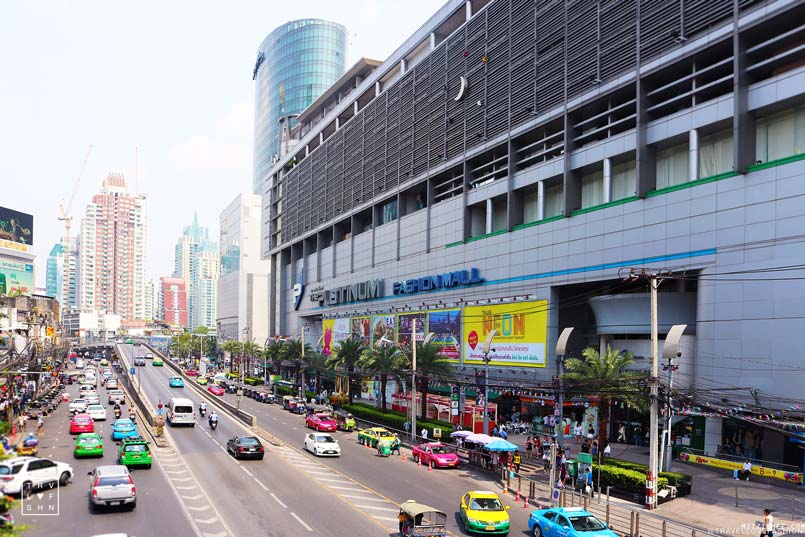 Platinum Fashion Mall buzzes with activity on nine floors packed with row after row of stalls selling clothing and accessories at wholesale prices. Come armed with small bills and be ready to haggle. Clothing is marked from 100-300 baht ($3-9 USD), however, you can score even better deals by purchasing three or more items.  The mall feels like a maze, so if you see something you like, buy it, because it is likely you won't find that stall again. Everything from basics to shoes to trendy items can be found at Platinum, but be sure to thoroughly check the garment before purchasing. Apparel at such low prices is highly mass produced and can have defects. Most stalls do not allow you to try on merchandise, but at such low prices it is worth the risk of not fitting perfectly.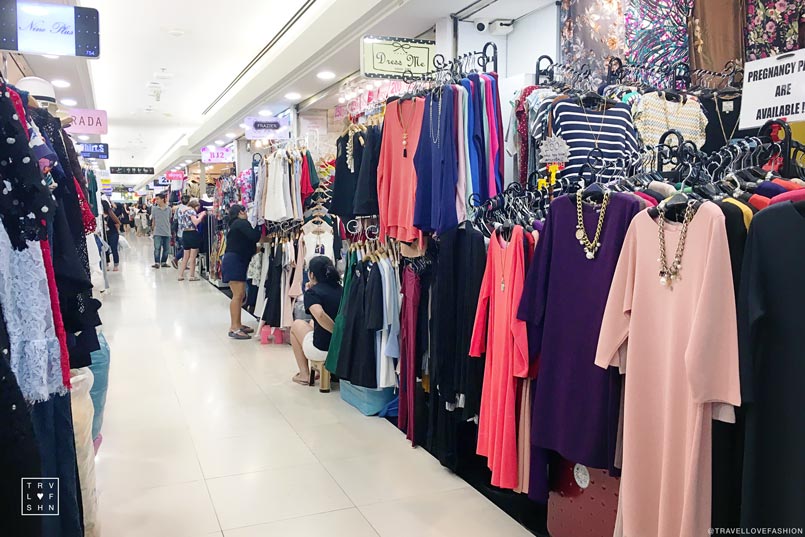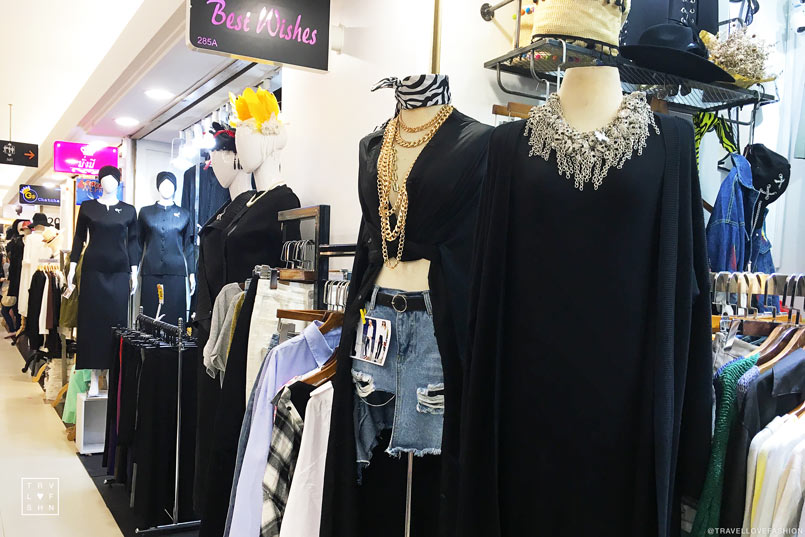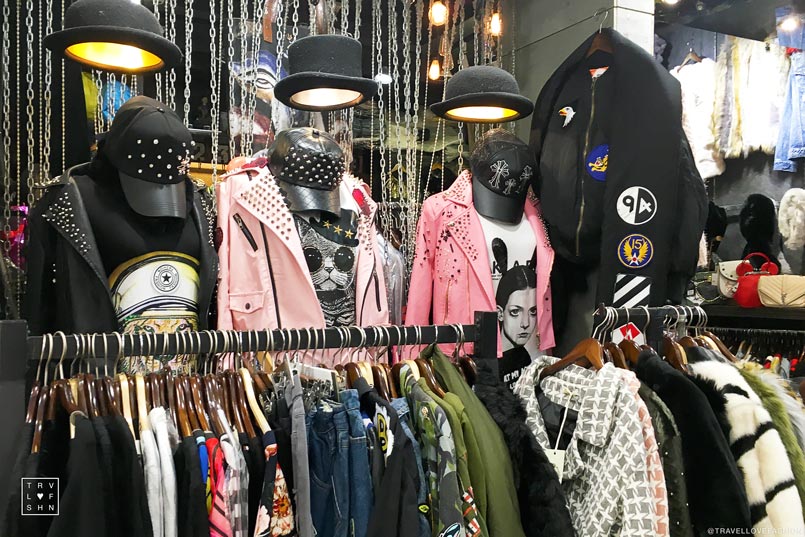 Here is a tee-shirt dress I purchased at Platinum Fashion Mall for 300 Baht($9USD).
Map:
PIN ME!